Two young people are suing the Oregon Youth Authority, alleging that when they were in custody they faced verbal and physical abuse tied to their sexual orientation.
Makiah Mackey and Trevor Potter filed separate $1 million lawsuits in June against the Oregon Youth Authority in Marion County Circuit Court. The lawsuits allege a pattern of abuse by state officials and youth in different facilities run by the authority, which manages corrections services for Oregon youth who are convicted of crimes before they turn 18.
"It's not just one person, and it's not just a case of one facility that has a couple bad apples," Nicole Lemieux, the Portland attorney representing both plaintiffs, said in an interview with the Capital Chronicle. "This really is a lack of policy, a lack of education, both within the agency itself and throughout all of the employees and agents of OYA."
The Oregon Youth Authority's five correctional facilities and four transition programs can oversee about 400 young people from 12 to 24 years old. The agency has 374 youth in custody and about 500 more in community probation and parole programs, according to its July report.
These appear to be among the first lawsuits of this type against the youth authority, but Lemieux said that only means that her clients are among the first willing to file a lawsuit — not the first LGBTQ young people to experience discrimination in the facilities.
In court filings, Oregon Department of Justice attorneys argue the lawsuits fail to state a valid legal claim and indicate they will respond with more details in court. A hearing is scheduled for Nov. 17.
Jenny Smith, a spokesperson for the Oregon Youth Authority, said the agency cannot comment on the lawsuits, but takes the safety and wellbeing of youth seriously.
"OYA provides an inclusive, safe and positive human development environment for all youth in its custody, including youth who identify as lesbian, gay, bisexual, transgender, queer, questioning, intersex, gender fluid or gender diverse," Smith said in a statement.
Alleged sexual harassment
Potter's lawsuit alleges he faced numerous instances of sexual harassment and physical abuse because he is a bisexual man. The alleged abuse started in 2019 and spanned three Oregon Youth Authority facilities in Grants Pass, Tillamook and Woodburn, along with St. Mary's Home for Boys in Beaverton, a nonprofit residential program that contracts with the Oregon Youth Authority.
The suit says he was choked and hit in the buttocks while at Rogue Valley Youth Correctional Facility in Grants Pass.
At the St. Mary's facility in Beaverton in 2021, Potter alleges staff ignored his complaints about youth who stole his undergarments to wear and hit him.
The harassment continued at MacLaren Youth Correctional Facility in Woodburn, the lawsuit says. Staffers allegedly called him slurs and ignored his complaints about sexual harassment from other youth, the lawsuit says.
Other youth hit him and kissed him on the neck and masturbated while watching Potter, the lawsuit alleges. Youth authority employees told Potter he complained too much and was "using his sexuality against them to get his way," the lawsuit alleges.
Potter requested a transfer to a different facility but had to wait, while the youth who harassed him didn't face consequences, the lawsuit alleges. Youth authority staff told him to "get used to homophobia because the majority of the United States population is homophobic, and MacLaren staff won't change," the lawsuit says.
Officials eventually transferred Potter to Tillamook Youth Correctional Facility, where he again suffered homophobic slurs while staff ignored his complaints of sexual harassment from other youth, the lawsuit says. He allegedly was hit, choked and kissed, and faced attempted sodomy with a mop handle and pen, the lawsuit says.
That lawsuit alleges the Oregon Youth Authority failed to intervene to protect Potter, violating the state's rule to treat all youth with respect regardless of their sexual orientation.
The lawsuit seeks $1 million in economic and non-economic damages that include post-traumatic stress, depression and anxiety, loss of trust and difficulty forming relationships.
Potter is no longer in Oregon Youth Authority custody though Mackey remains in Oregon Youth Authority custody, Smith said.
Juvenile records, including convictions, are usually sealed. Lemieux said both her clients are now over 18 years old.
Lawsuit points fingers at staffers
Mackey's lawsuit stems from his time at Rogue Valley Youth Correctional Facility in Grants Pass and MacLaren Youth Correctional Facility in Woodburn. Mackey identifies as a pansexual man, which means someone who is romantically or sexually attracted to people regardless of their sex or gender, according to the lawsuit.
Mackey alleges in the lawsuit that he faced numerous incidents of harassment and abuse from youth authority staffers after he arrived at the Grants Pass facility in January 2018. Staff called him slurs, restricted him from visiting other youth in custody and required him to shower at a different time from others, the lawsuit alleges.
The lawsuit alleges youth authority staff mandated that Mackey attend events with religious leaders who spoke "anti-LGBT+ rhetoric" and encouraged other youth to tell Mackey he would go to hell because of his sexual orientation.
The lawsuit alleges the facility disbanded its only support group for LGBTQ youth, even as other support groups continued to operate.
Lemieux, the attorney, said the agency appears to have a habit of cutting those programs first whenever there is a financial crunch.
"I hope to see that there is some sort of policy change, both in hiring, education and treatment of the youth so that there can be better access and more fair treatment overall," she said.
Mackey alleged he faced similar problems when he transferred in October 2018 to the MacLaren facility in Woodburn. Employees at the facility ignored his complaints that other youth sexually harassed him, telling him his "allegations of sexual harassment aren't as important" due to his orientation, the lawsuit alleges.
That lawsuit seeks $1 million in damages in economic and non-economic damages to cover future costs for psychological care and the trauma, depression and anxiety he suffers.
Oregon Capital Chronicle is part of States Newsroom, a network of news bureaus supported by grants and a coalition of donors as a 501c(3) public charity. Oregon Capital Chronicle maintains editorial independence. Contact Editor Lynne Terry for questions: [email protected]. Follow Oregon Capital Chronicle on Facebook and Twitter.
STORY TIP OR IDEA? Send an email to Salem Reporter's news team: [email protected].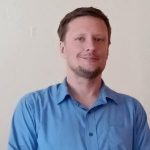 Ben Botkin covers justice, health and social services issues for the Oregon Capital Chronicle. He has been a reporter since 2003, when he drove from his Midwest locale to Idaho for his first journalism job. He has written extensively about politics and state agencies in Idaho, Nevada and Oregon. Most recently, he covered health care and the Oregon Legislature for The Lund Report. Botkin has won multiple journalism awards for his investigative and enterprise reporting, including on education, state budgets and criminal justice.