The state's psychiatric hospital changed its patient transportation policies after a federal inspector ordered "immediate" fixes following the escape of a dangerous patient.
More than two weeks ago, an "extremely dangerous" patient facing felony charges escaped from Oregon State Hospital and careened down Interstate 5 in a state-owned van – all on his first day at the psychiatric hospital.
On Wednesday, Oregon State Hospital officials said in a news release that they will instruct staffers to "maintain control of the vehicle keys at all times" to prevent more escapes. The announcement follows a report by an inspector for the federal Centers for Medicare and Medicaid Services who investigated the escape and found the vehicles and transport protocols at the hospital posed an "immediate" threat of injury or even death.
The hospital also will use protective barriers between the driver's area in its vehicles and the rear where patients sit, officials said in a press release. The barriers, made of acrylic or metal, are similar to those used in police squad cars.
The hospital said it will park vehicles in enclosed garages while patients get in and out of them and have separate security staff open and close the garage doors. The hospital plans to train all staff in these new procedures, officials said in the release.
Federal officials will make an unannounced visit to the hospital in a few weeks to make sure the fixes have been made, the health authority said.
Federal officials routinely give facilities weeks to correct problems but in a case like this involving the escape of a man facing attempted murder, robbery and assault charges, federal inspectors demanded a fix within 23 days. In the report, federal officials said the hospital needs to take "immediate action" to prevent a recurrence of an escape that was clearly preventable.
"Hospital staff left the vehicle keys in the ignition unattended with the patient in the vehicle," the federal report said.
The health authority released the the "immediate jeopardy findings" late Friday but didn't release the inspector's report until Wednesday. Oregon State Police said 39-year-old Christopher Pray stole a state van hours after being admitted to the hospital for treatment. He's an "aid-and-assist patient" who needs to be treated to stand trial.
After admission, Pray got into a fight with another patient and was transported to an outside emergency room for medical care. Pray made his getaway when a state hospital employee brought him back to the state hospital.
Oregon State Police said Pray was "fully restrained" with leg shackles, a belly chain, handcuffs and a device connecting the three means of restraint. State police waited three hours before alerting the public after being contacted by the Capital Chronicle about the escape.
Firefighters rescued Pray from a muddy pond in north Portland 36 hours after his escape and took him to a local emergency room for treatment, where a hospital employee recognized him and he returned to custody.
The hospital has the capacity to treat 700 patients, and its satellite facility in Junction City can treat about 175. A majority of the patients in the hospital are aid-and-assist cases who are treated according to a court-determined timeline of 90 days to a year, depending on the severity of the charges.
The Salem hospital has had four escapes, including this one, since 2019, according to state data.
Oregon Capital Chronicle is part of States Newsroom, a network of news bureaus supported by grants and a coalition of donors as a 501c(3) public charity. Oregon Capital Chronicle maintains editorial independence. Contact Editor Lynne Terry for questions: [email protected]. Follow Oregon Capital Chronicle on Facebook and Twitter.
STORY TIP OR IDEA? Send an email to Salem Reporter's news team: [email protected].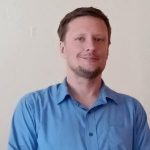 Ben Botkin - Oregon Capital Chronicle
Ben Botkin covers justice, health and social services issues for the Oregon Capital Chronicle. He has been a reporter since 2003, when he drove from his Midwest locale to Idaho for his first journalism job. He has written extensively about politics and state agencies in Idaho, Nevada and Oregon. Most recently, he covered health care and the Oregon Legislature for The Lund Report. Botkin has won multiple journalism awards for his investigative and enterprise reporting, including on education, state budgets and criminal justice.