The average Oregonian who buys health insurance on the individual marketplace will see costs increase 6.2% in 2024 after state regulators approved final rates.
That's a slightly smaller increase than last year's 6.7%, but insurance rates for small businesses will increase slightly more than they did in 2023.
The Oregon Division of Financial Regulation on Tuesday announced the 2024 rate decisions for small businesses with 50 or fewer employees and individual plans for people who purchase their own coverage. Larger employers negotiate rates directly with insurers and those are not regulated by the state.
The state allows the public to weigh in on proposed insurer rates, giving them a voice before officials decide how much their premiums will increase. The division published preliminary decisions in July and approved the increases after public hearings in August. 
"We know the cost of health insurance and medicine continue to rise due to circumstances out of people's hands," said Andrew Stolfi, Oregon's insurance commissioner and director of the Department of Consumer and Business Services. "We work hard to ensure consumers have multiple choices for coverage and to keep premium costs down as much as possible."
Individuals will see higher or lower increases based on the type of plan. The average 40-year-old Portland resident with a silver plan would pay between $467 and $537 in monthly premiums after increases, depending on the insurer.
Average individual plans will increase from 3.5% to 8.5%. Overall, the average increase is 6.2% for all plans, which is down from last year's average increase of 6.7%.
But the average increase for small employers will be 8.1%, slightly higher than last year's average of 7.8%. The rates increase from 0.8% to 12.4%, depending on the insurer. The average 40-year-old in Portland with a silver plan will pay from $387 to $459 a month.
Final decisions for each insurance company are at oregonhealthrates.org.
Oregon Capital Chronicle is part of States Newsroom, a network of news bureaus supported by grants and a coalition of donors as a 501c(3) public charity. Oregon Capital Chronicle maintains editorial independence. Contact Editor Lynne Terry for questions: [email protected]. Follow Oregon Capital Chronicle on Facebook and Twitter.
STORY TIP OR IDEA? Send an email to Salem Reporter's news team: [email protected].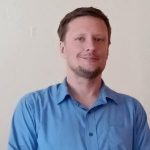 Ben Botkin - Oregon Capital Chronicle
Ben Botkin covers justice, health and social services issues for the Oregon Capital Chronicle. He has been a reporter since 2003, when he drove from his Midwest locale to Idaho for his first journalism job. He has written extensively about politics and state agencies in Idaho, Nevada and Oregon. Most recently, he covered health care and the Oregon Legislature for The Lund Report. Botkin has won multiple journalism awards for his investigative and enterprise reporting, including on education, state budgets and criminal justice.