It was indeed "bull riding without rules" as advertised at the Oregon State Fair, complete with a 20-piece traditional Jaripeo band and dancing horses. This is the spectacle and fun of Jaripeo Ranchero – or "Mexican Rodeo," held Sunday, Aug. 27 during the fair's opening weekend.
The day began with the loading of bulls into the arena, who are carefully bred by 21-year-old Fausto Brambila from Rancho La Hacienda located in Jefferson. Brambila has been building a bloodline of "kicking bulls" for the last two years by carefully seeking out bulls from Texas and Oregon and breeding them for their rodeo performance. Sunday would be the the test of his skills as a breeder.
The bulls were loaded into a chute and the riders carefully positioned themselves before the gate was pulled open by the rodeo hands. Unlike most American-style rodeos, there is no time limit for riders, and horses are not present in the bull riding arena. The rider stays on as long as possible, and all riders get paid no matter how long they stay on. There is a rodeo clown, but other rodeo hands also distract the bull if the bull gets too aggressive in the ring.
About 20 riders came from all over Oregon to try their hand at bull riding, and everyone got a try. Although some spent longer on the bull than others, no one was hurt, and the bulls were not injured either.
Another spectacle at the Jaripeo was the magnificent "Caballos Bailadores" or "dancing horses." The horses are brushed, groomed, and have beautiful long manes and tails with ornate tack. The horses are mostly a mixture of Andalusian and Azteca breeds and take years to train to show off their dancing to traditional Jaripeo music. Riders can be men or women. The horses do complicated sidesteps, prancing, and choregraphed moves and tricks all with subtle touches from their riders dressed in regional costumes.
The live music was provided by the Banda La Imperiosa, a 20-piece brass band playing traditional Jaripeo music in shiny band uniforms which kept the everyone dancing both in the audience and around the bull pens.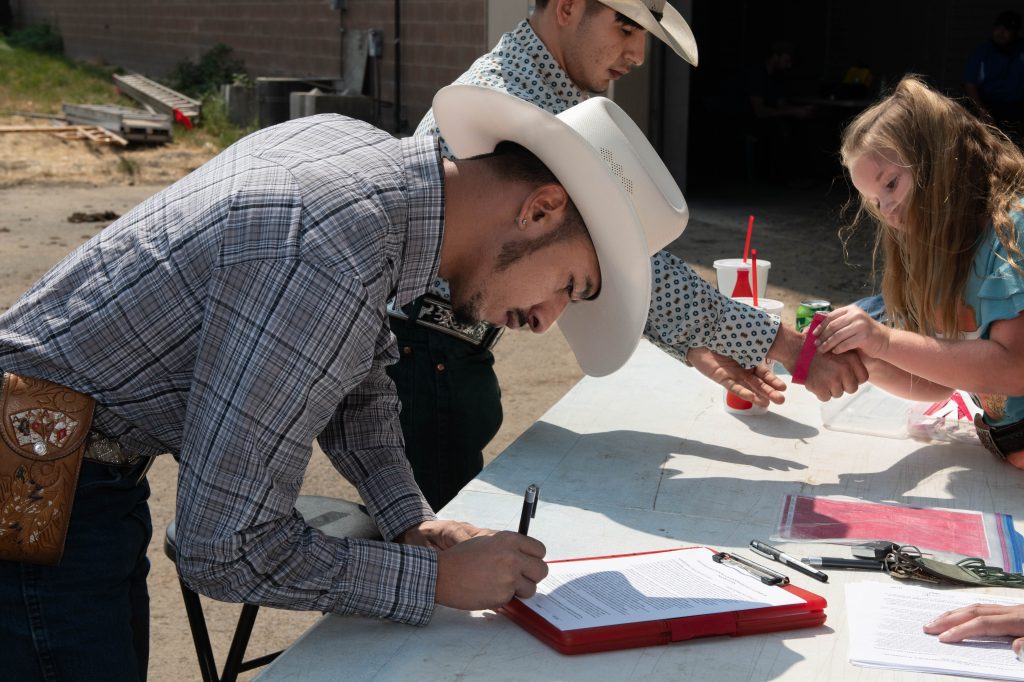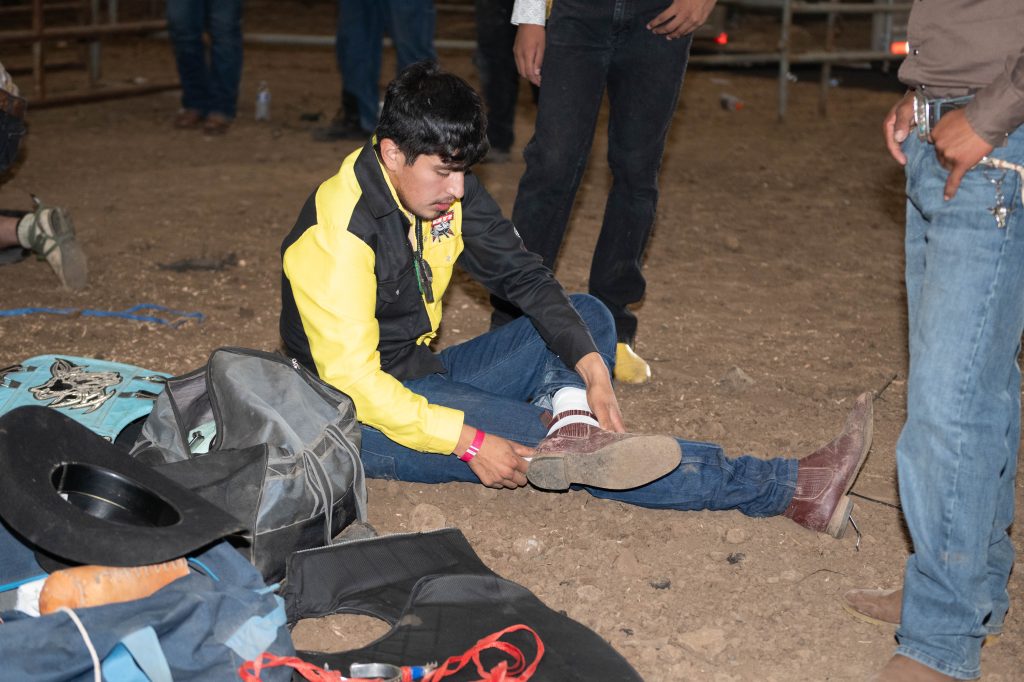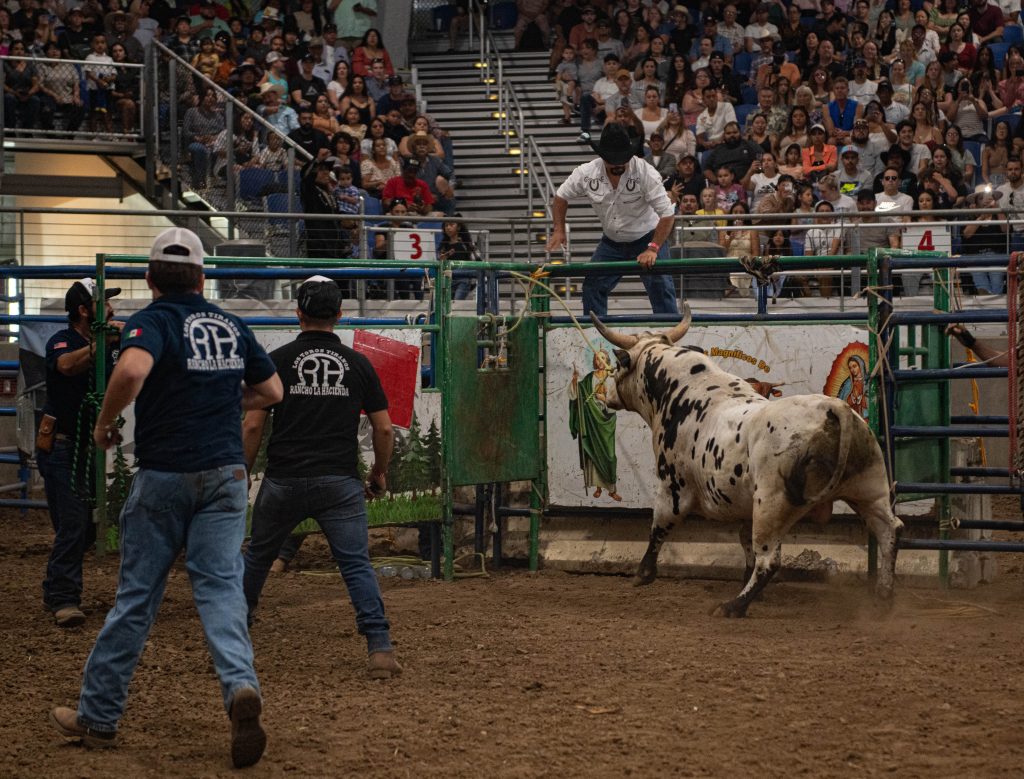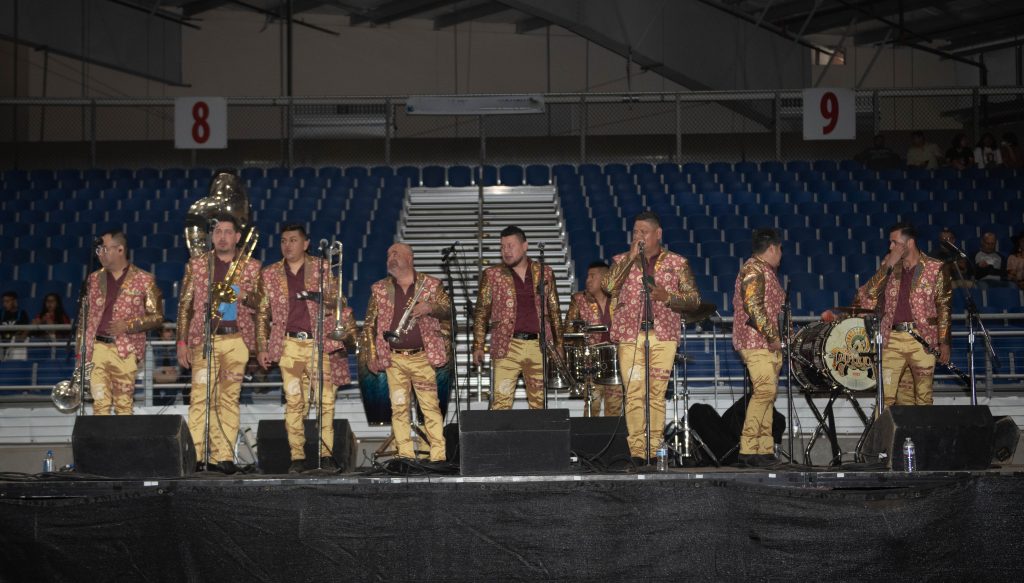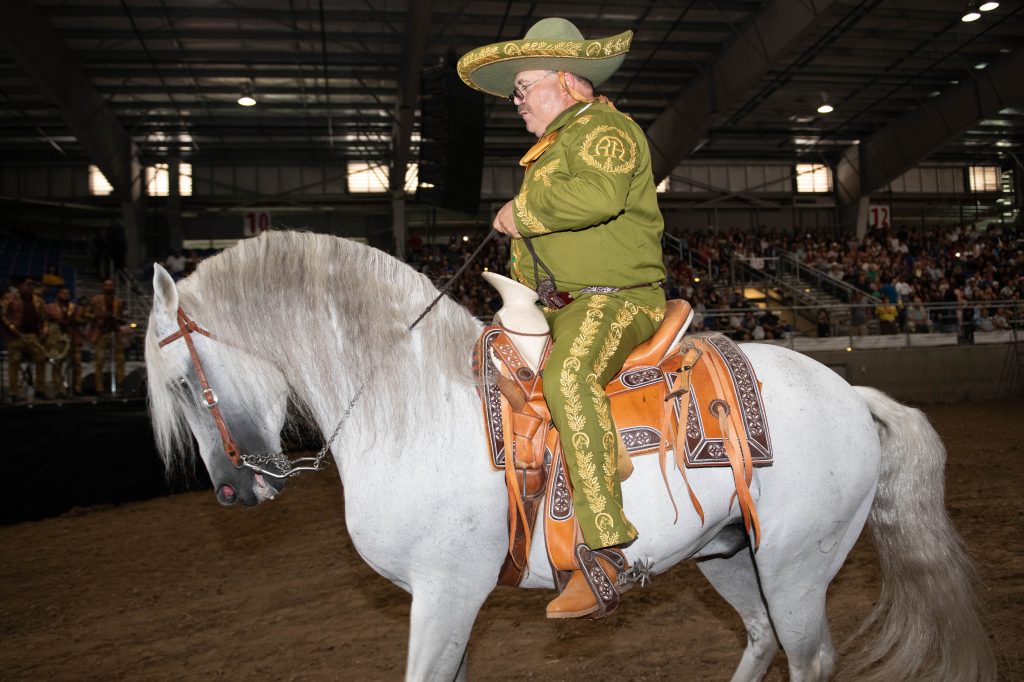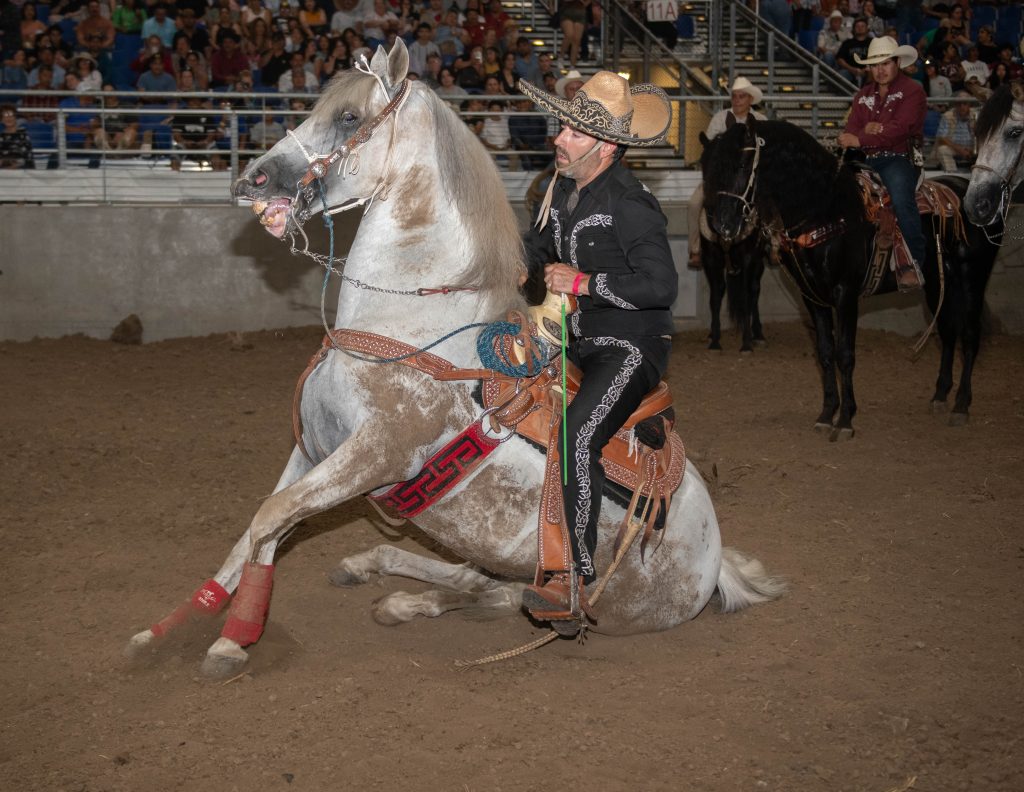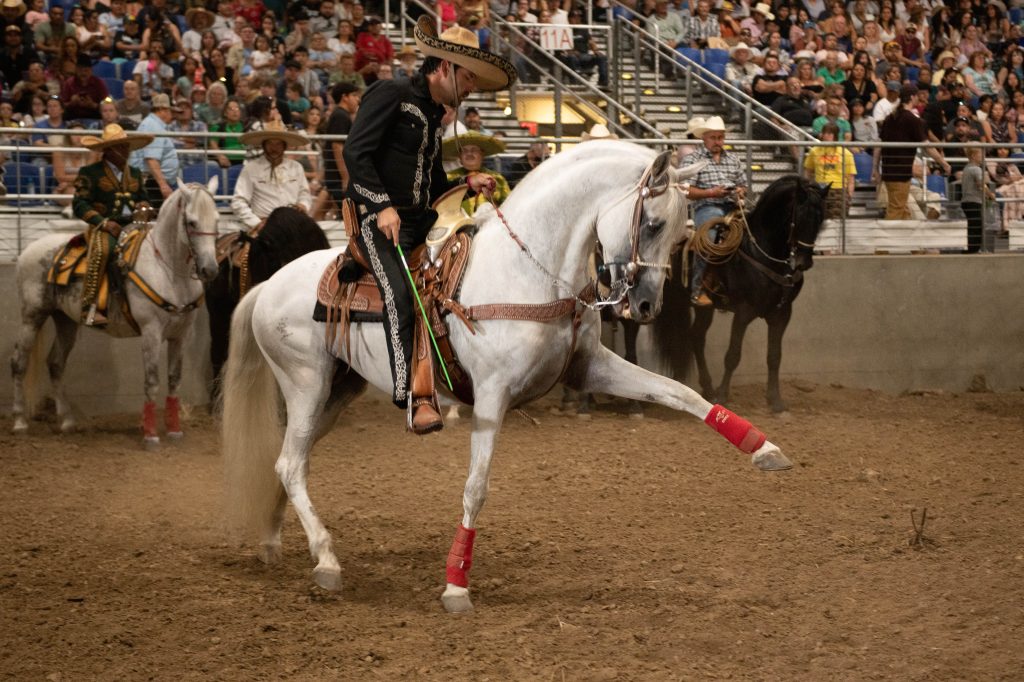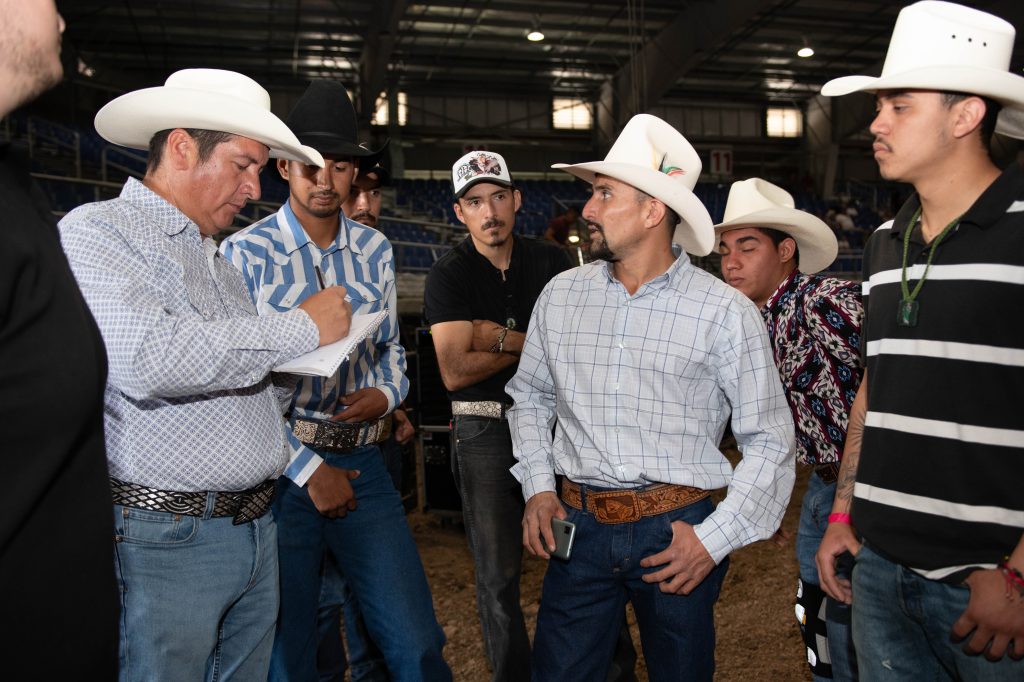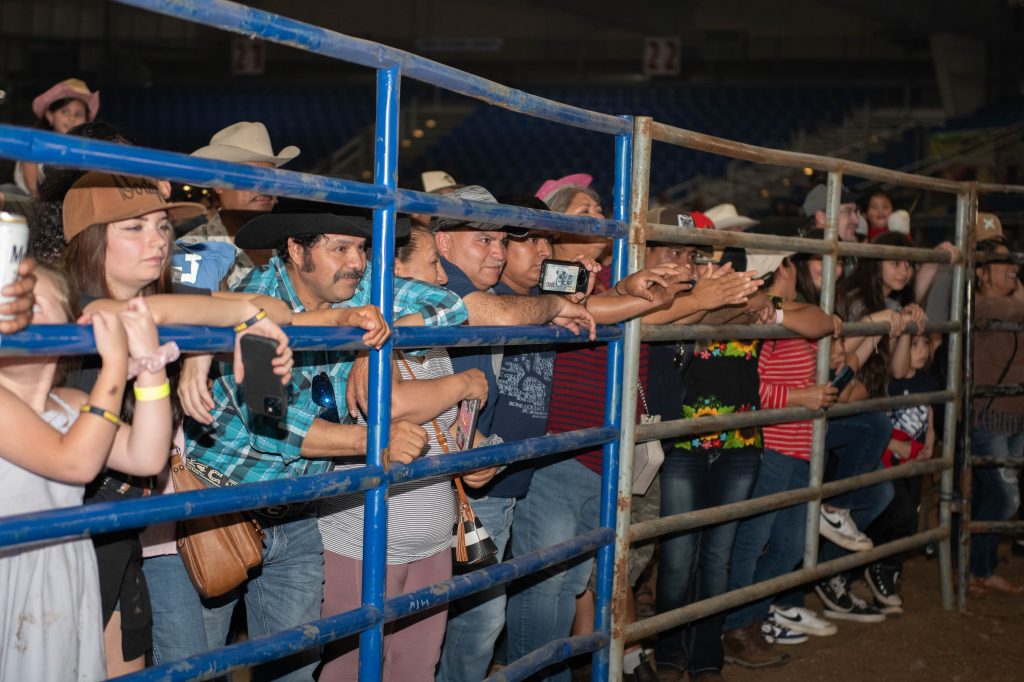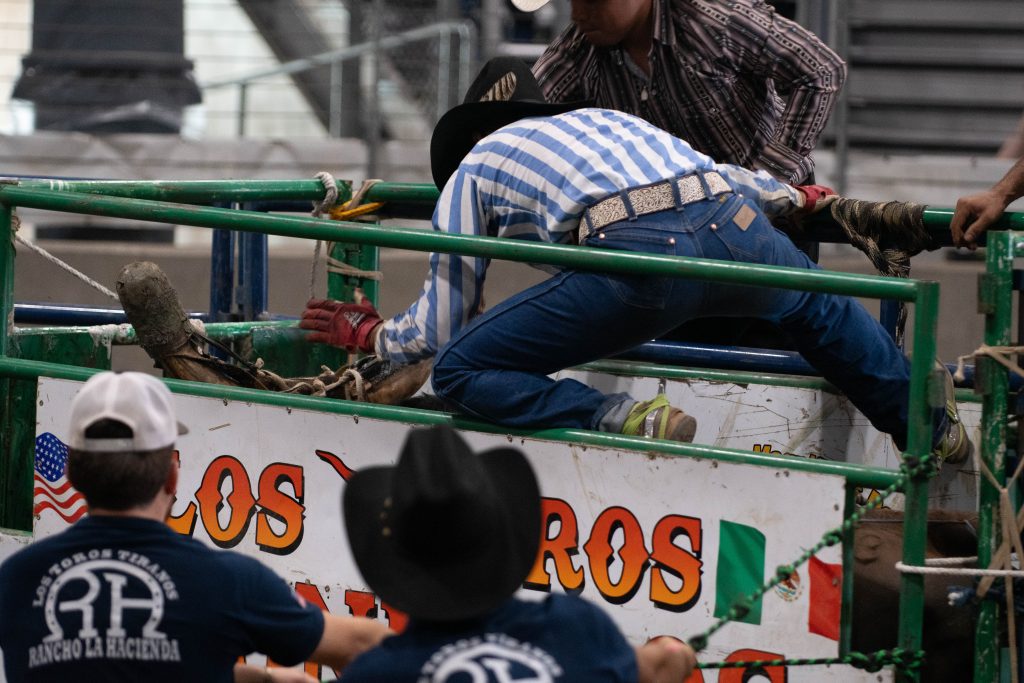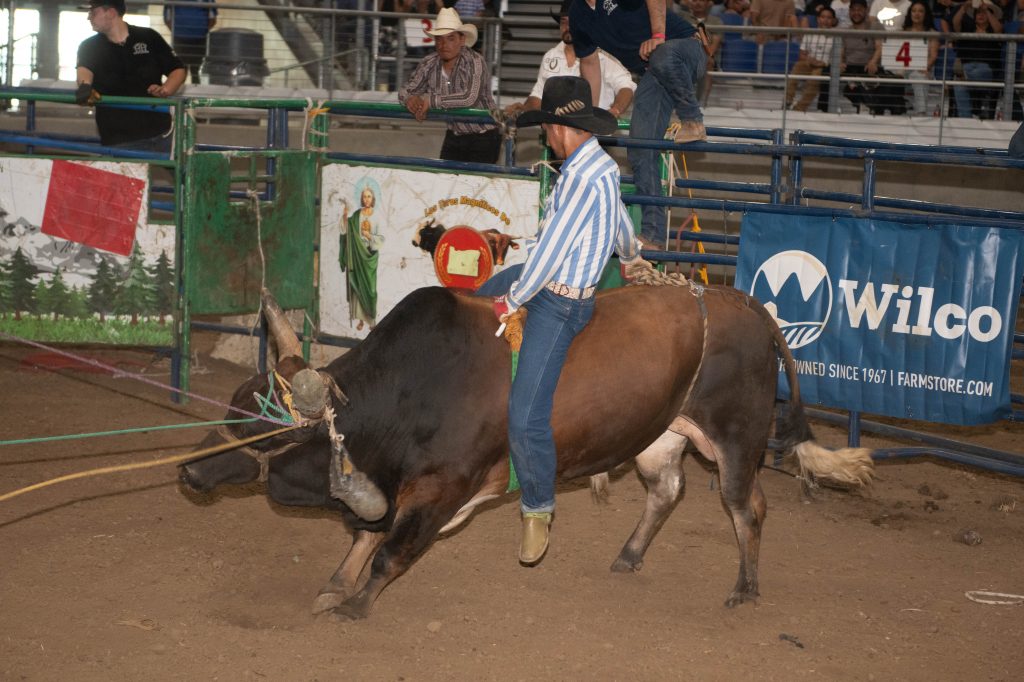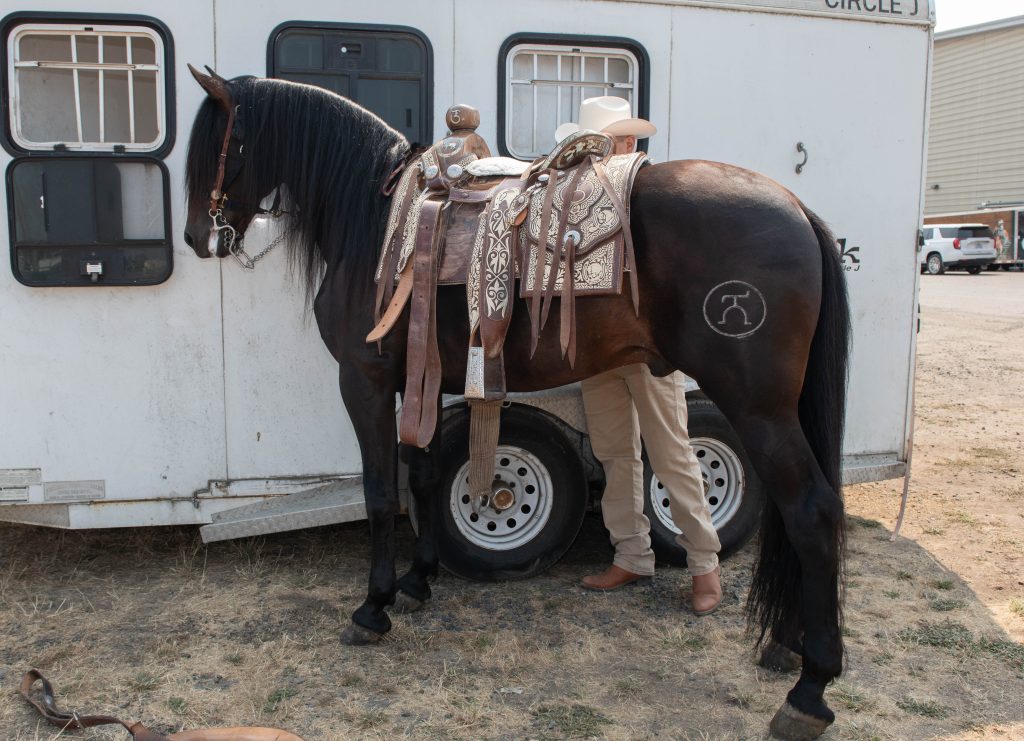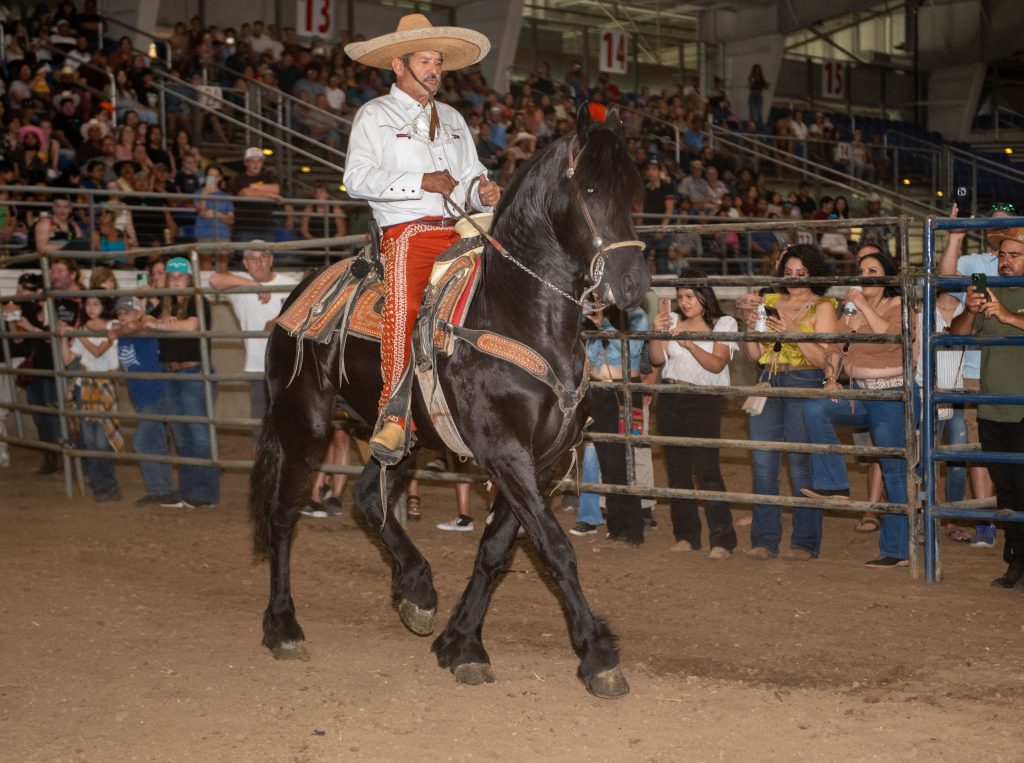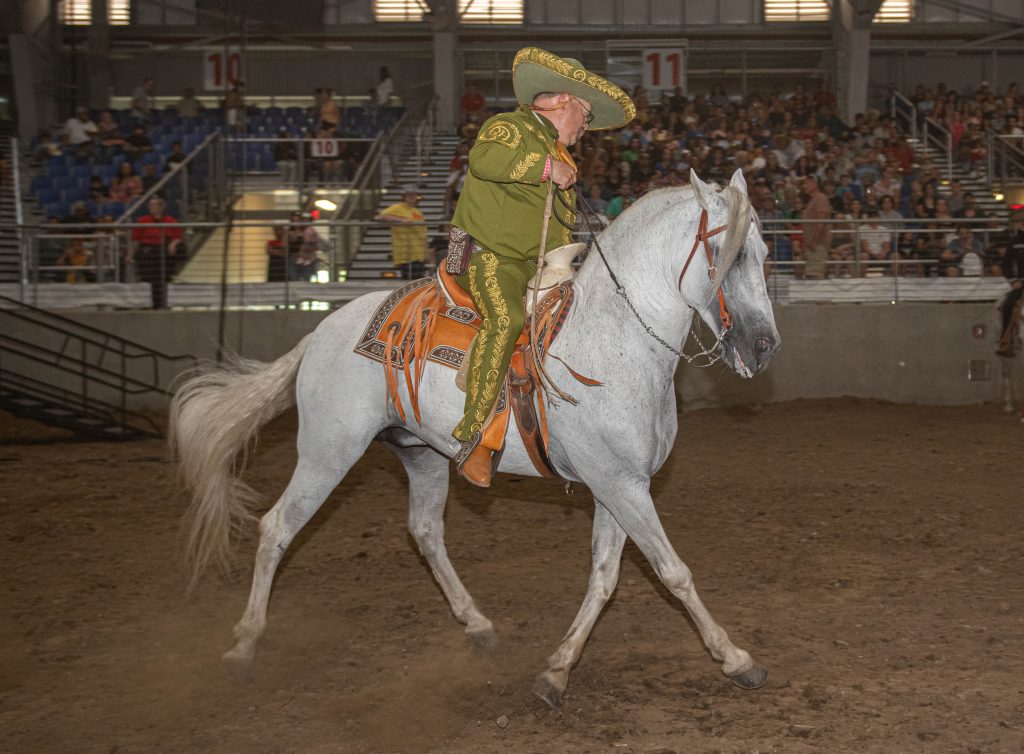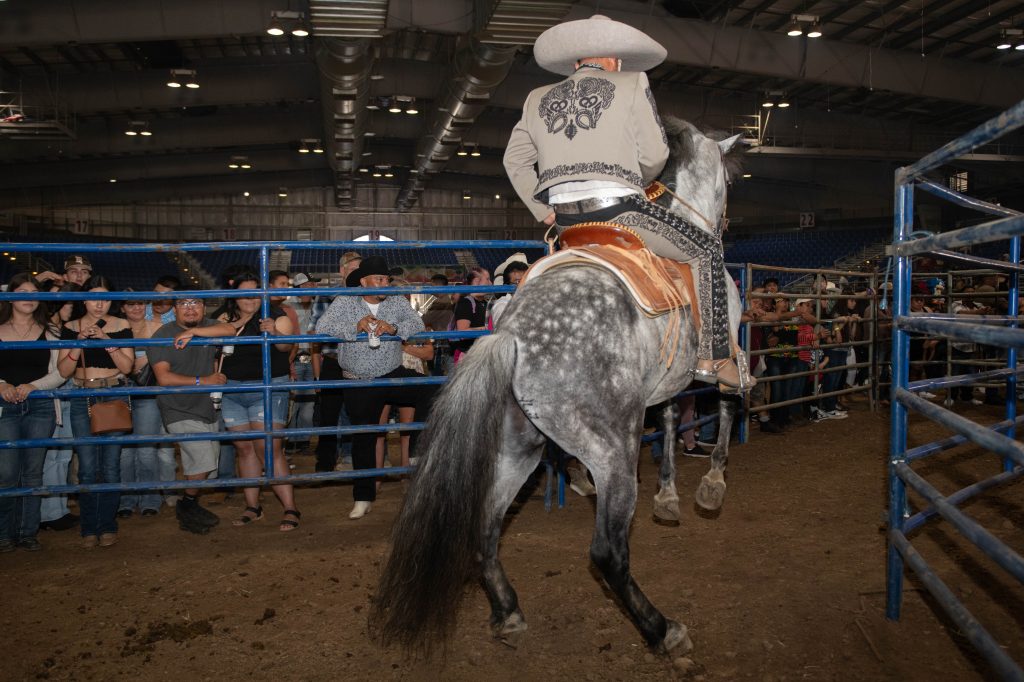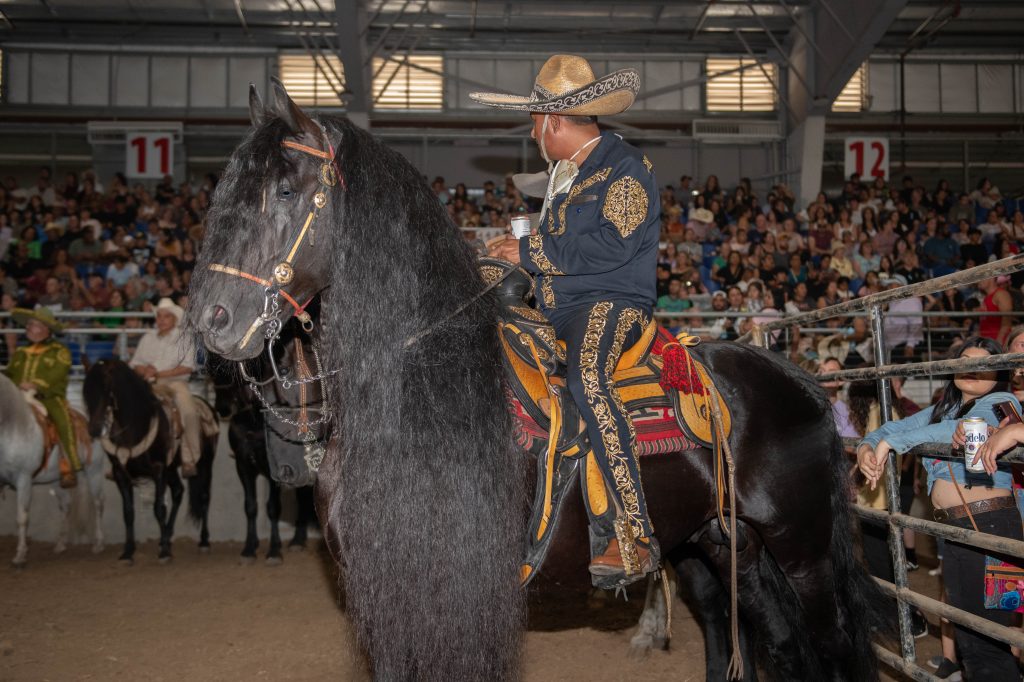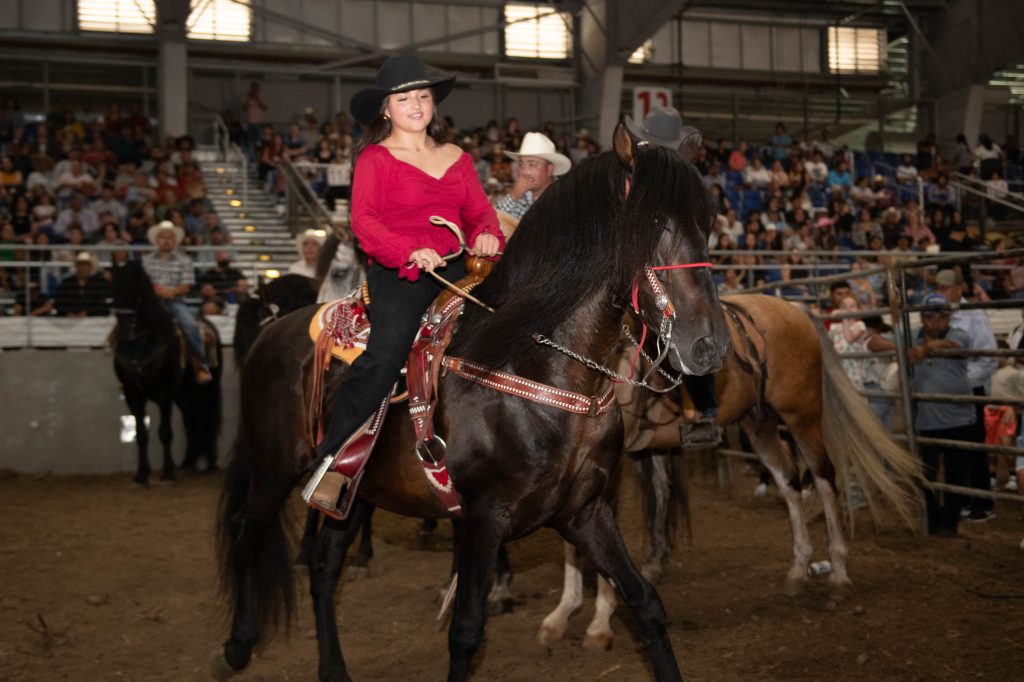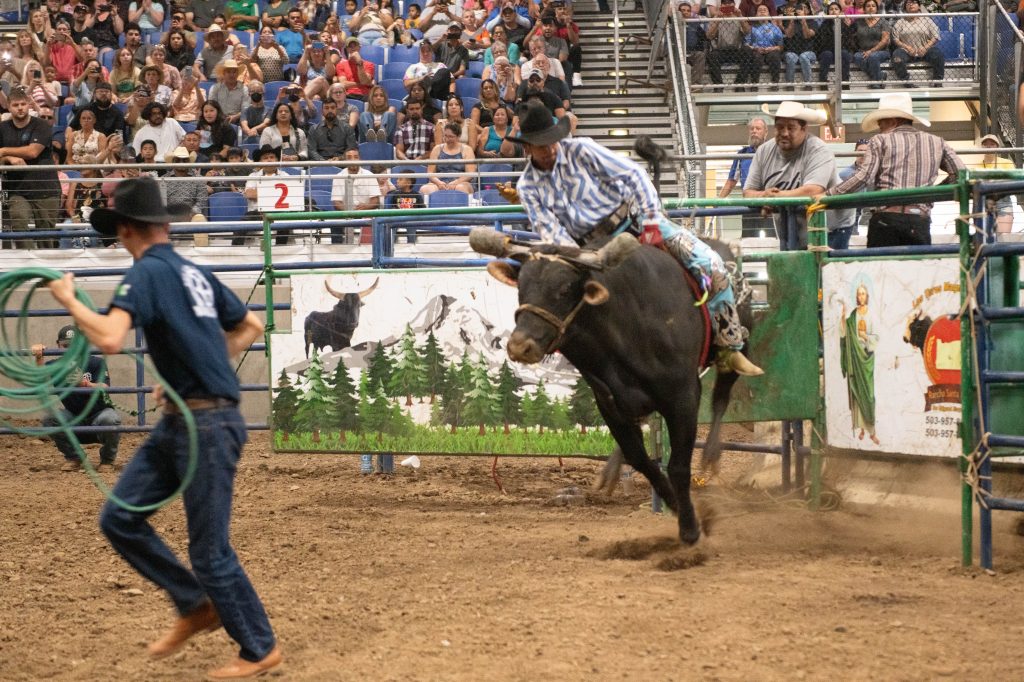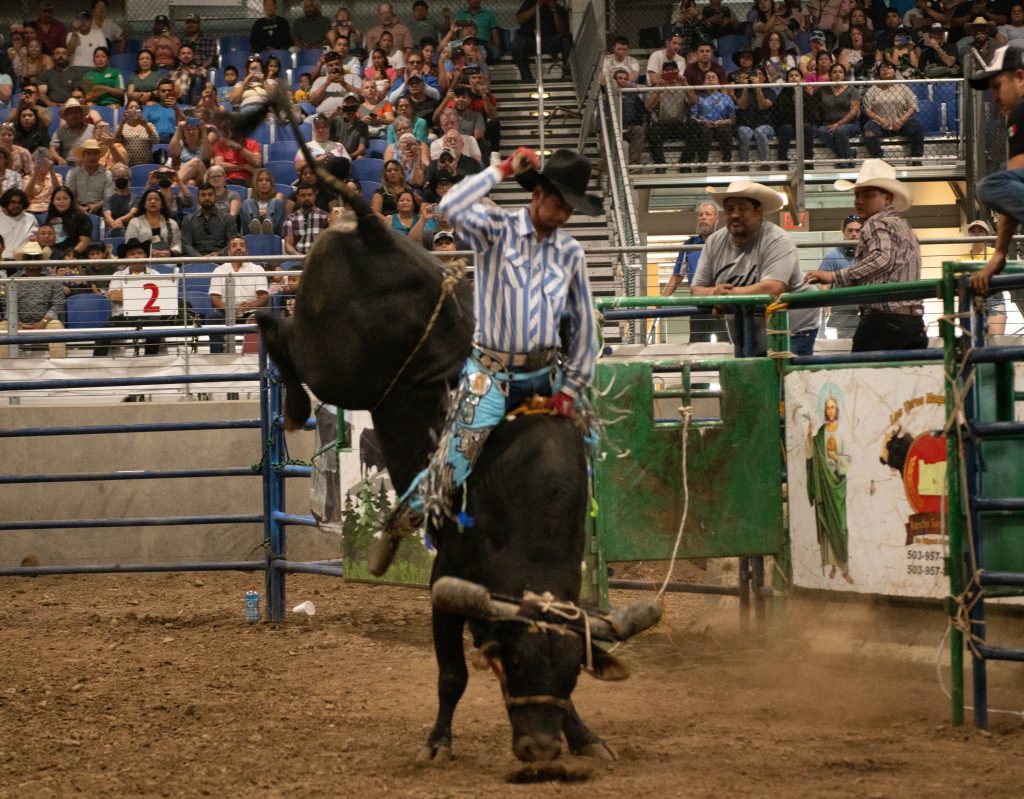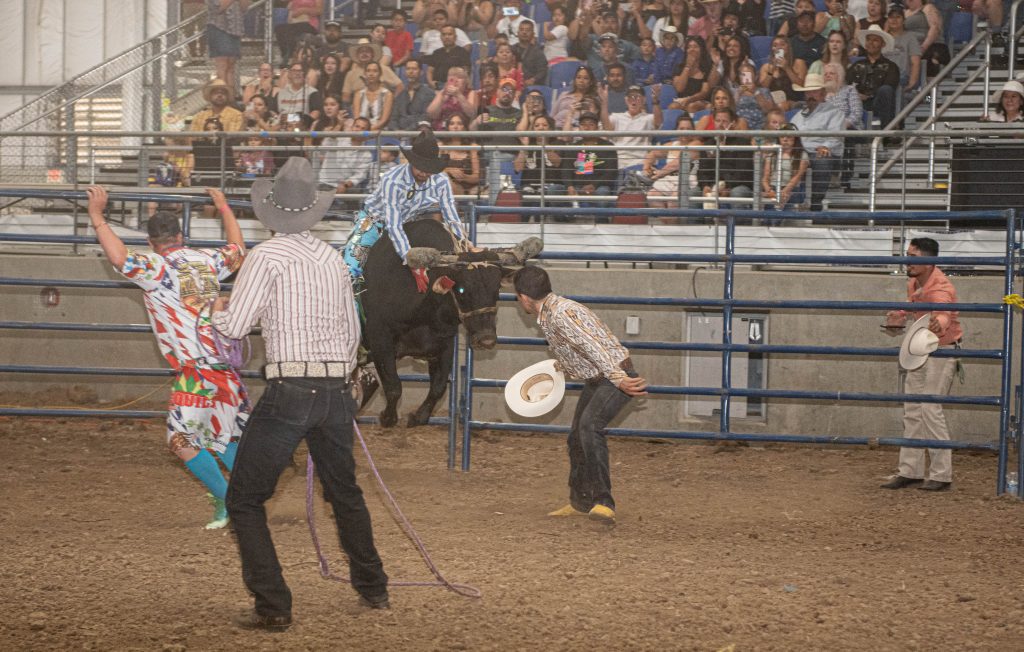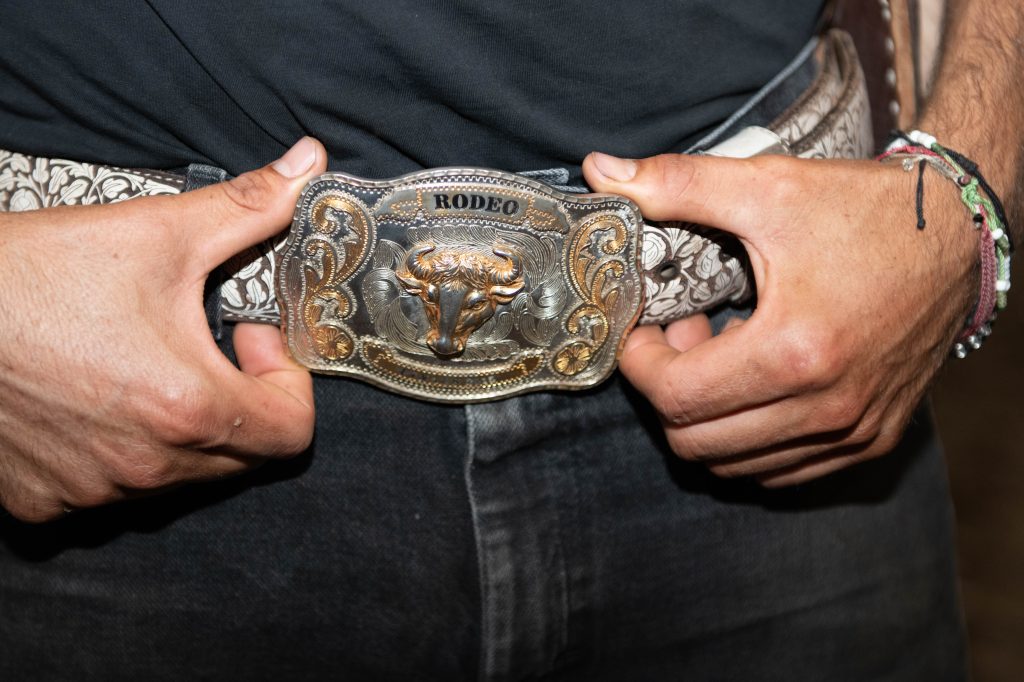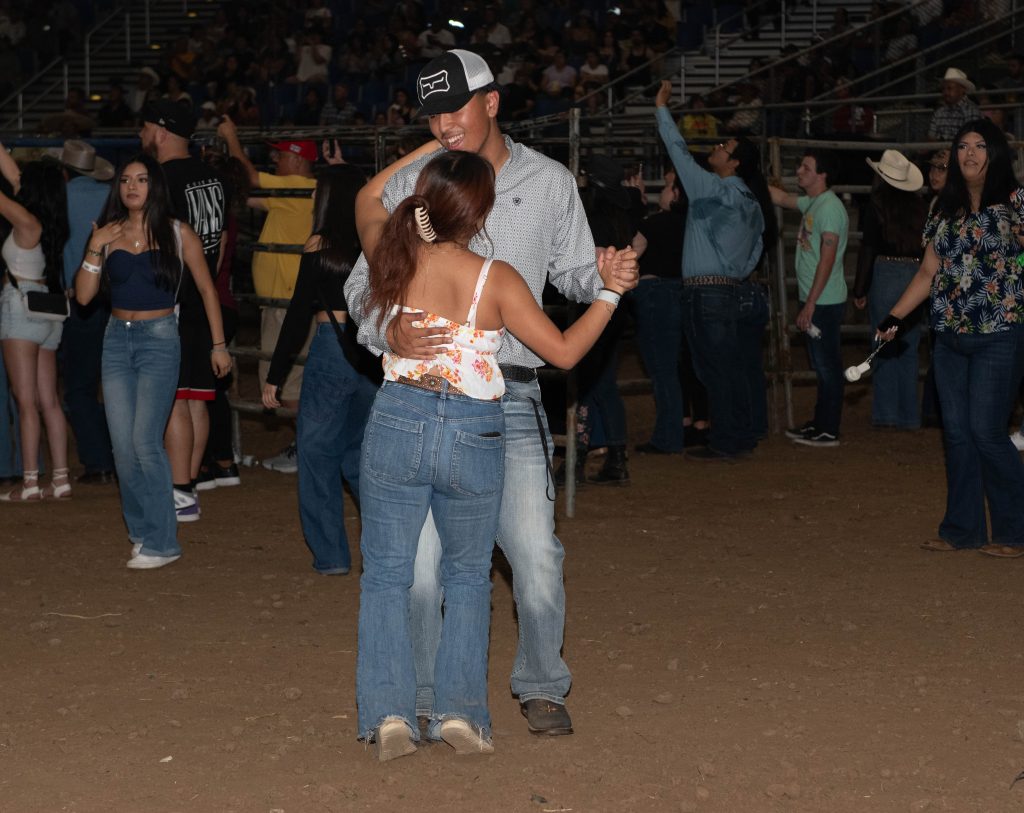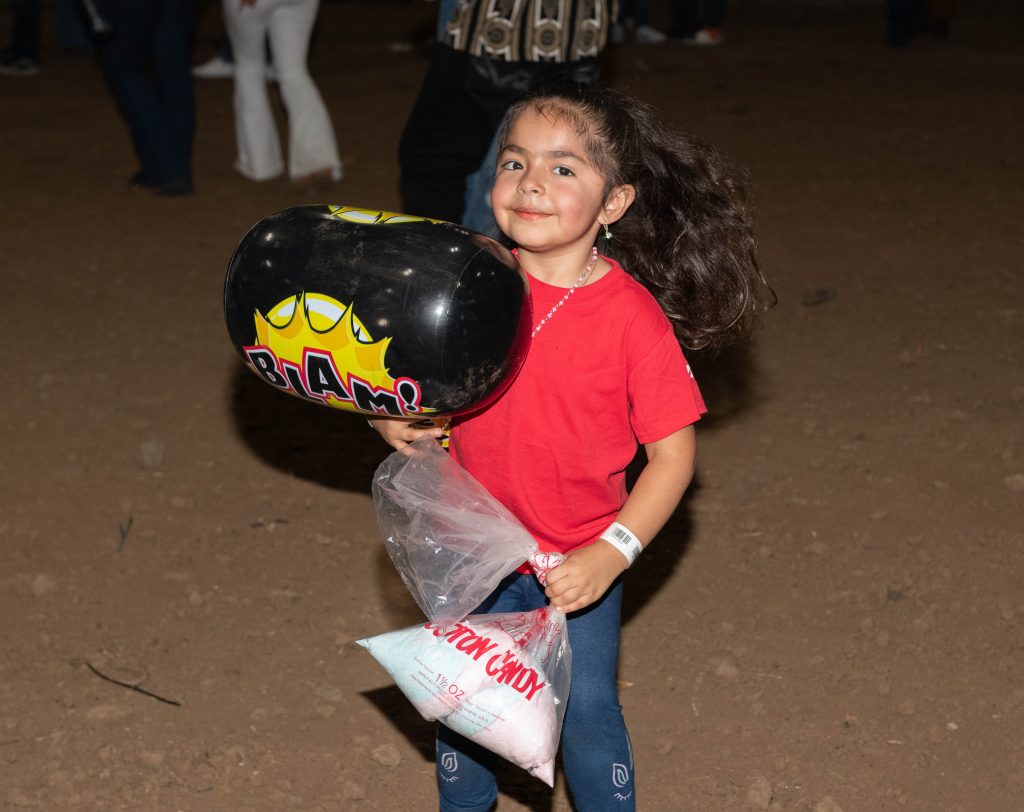 STORY TIP OR IDEA? Send an email to Salem Reporter's news team: [email protected].
SUPPORT OUR WORK – We depend on subscribers for resources to report on Salem with care and depth, fairness and accuracy. Subscribe today to get our daily newsletters and more. Click I want to subscribe!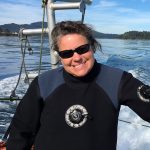 Laura Tesler has lived in Salem, Oregon for 20 years and is originally from Flint, MI. Laura has been an underwater photographer for 15 years, and is an avid scuba diver. Topside, she has been taking photographs since age 12, and currently works on assignment for the Salem Reporter, and full time purchasing land for fish and wildlife habitat in the Willamette Valley. Laura attended Oregon State University, and has traveled extensively all over the world and the United States.