The Salem area is going to see its hottest week of summer so far, prompting a burn ban, the opening of cooling shelters and health warnings to stay hydrated.
Temperatures are predicted to reach 101 this weekend with highs of 105 going into next week, the first temperatures in the triple digests for Salem this season.
The National Weather Service's Portland office has put an excessive heat watch in effect from Monday, Aug. 14, at 11 a.m. through Thursday, Aug. 17 at 10 a.m. covering portions of northwest Oregon and southwest Washington, including the greater Salem area.
Hot temperatures can have impacts on people's health, and extreme heat will increase the potential for heat-related illnesses, especially for those working or doing outdoor activities, the service said.
They recommend people and pets should drink plenty of fluids, stay in air-conditioned rooms, out of the sun and check up on relatives and neighbors.
Symptoms of heat exhaustion include fatigue, irritability and nausea, according to Marion County. Confusion, slurred speech and unconsciousness are signs of possible heat stroke.
The weather service also issued a fire weather watch in effect from Saturday, Aug. 12, at 2 p.m. through Thursday, Aug. 17, at 10 p.m. for fire zones 603 and 604 which include central Oregon and the Willamette Valley.
Winds are moving north with an estimated 10 to 20 mph with gusts of up to 30 mph. Conditions are favorable for rapid fire spread that could threaten life and property. They estimate the time of highest concern for fire is Sunday afternoon and evening between Salem and Eugene.
The city of Salem issued a burn ban effective Sunday, August 13 as the result of forecasted high temperatures and increased winds.
The burn ban prohibits agricultural burning, land clearing or slash burning and recreational fire including backyard fire pits and portable fireplaces. All outdoor burning including ceremonial fires is prohibited within the city of Salem.
Individuals violating these requirements during the burn ban may be held liable for the cost of property damage or extinguishment.
Additionally, the Oregon Department of Forestry in a news release said the fire danger level in Clackamas and Marion counties will increase to the color red indicating "extreme" fire danger at 12:01 a.m. on Sunday, Aug. 13.
The National Weather Service said in a tweet that it is forecasted to remain around 70 degrees at night, which gives little respite for people to recover between daytime high temperatures.
The combination means its likely to be one of the hottest five day stretches on record for the area, the service said.
The service said there is an 80% chance of high temperatures from 95 degrees to 105 degrees the week of Sunday, August 13.
Sunday temperatures are forecasted to reach a high of 101 and dip to a low of 71 at night, according to the service as of 10 a.m. Friday.
Monday is forecasted to reach a high of 105 with temperatures cooling to 70 at night.
Similarly, Tuesday is forecasted to reach a high of 104 with a low of 71. Then Wednesday is forecasted to reach a high of 102 and a low of 68 at night.
Thursday will be slightly cooler, with a forecasted high of 98.
With temperatures exceeding 100 degrees, ARCHES plans full-day center and outreach responses starting Sunday.
"For this weather event, we are deploying everything we have to help keep our unhoused neighbors safe during this vulnerable time," wrote Ashley Hamilton, chief program officer for ARCHES, in an email to the Salem Reporter.
ARCHES day center at 615 Commercial St. N.E. is open for extended hours on Sunday from 9 a.m. to 7 p.m., Monday and Tuesday from 12-7 p.m. and Wednesday from 9 a.m. to 7 p.m.
On Sunday through Friday there will be outreach teams operating from 11 a.m. to 7 p.m. with a focus on distributing water, Gatorade, cooling rags, hats, sunscreen and transportation to cooling centers to high-density encampments throughout Marion and Polk counties.
Fuerza Campesina will be operating at 615 Commercial Street N.E. Monday through Friday of next week providing farmworker outreach to Marion and Polk County agricultural sites distributing water, Gatorade, cooling rags, hats, sunscreen and transportation to cooling centers.
The youth drop-in center on 1255 Broadway Street N.E. will be open Monday through Friday from 10 a.m. to 5 p.m. distributing the same cooling items.
The Salvation Army's Kroc Center, 1865 Bill Frey Drive N.E., will offer a cooling center Monday through Wednesday from 12-8 p.m. Anyone can come enjoy movies, cool drinks and activities for free. Pets are not allowed.

During the heat dome in June of 2021 which reached 117 degrees, at least five people in Marion County died from heat-related illness. Many of them lacked shelter or access to air conditioning.
David Bishop, a meteorologist with the National Weather Service in Portland, said that next week's heat is coming from the Pacific and moving east, bringing warm and dry air into the area.
Salem has had a warmer and drier than average summer so far this year, with June and July temperatures 1.8 degrees warmer than normal. The first ten days of August are 2.8 degrees higher than average.
This year is also the fifth driest period in Salem from May 1 to Aug. 5 since 1892, based on weather from the Salem Municipal Airport
Bishop said it's important to check in on people who may be sensitive to heat.
"It's much easier to prevent things from happening than react after the fact," he said.
ARCHES is accepting donations of Gatorade, Powerade, prepackaged snacks and cooling rags to Tanner Projects at 2933 Center Street N.E. Donations can be dropped off at any time between now and Friday next week.
Contact reporter Natalie Sharp: [email protected] or 503-522-6493.
SUPPORT OUR WORK – We depend on subscribers for resources to report on Salem with care and depth, fairness and accuracy. Subscribe today to get our daily newsletters and more. Click I want to subscribe!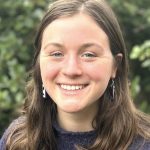 Natalie Sharp is an Oregon State University student working as a reporter for Salem Reporter in summer 2023. She is part of the Snowden internship program at the University of Oregon's School of Communication and Journalism.