Amid heightened attention to the creation of the atomic bomb through audiences flocking to see "Oppenheimer," a small group of Salemites gathered Saturday to acknowledge a more somber anniversary. 
August 6 and 9 are the 78th anniversary of the bombing of the cities of Hiroshima and Nagasaki in Japan. It is estimated that 210,000 people were killed in these bombings, with many more to die from radiation sickness related illnesses over the next few decades. 
The Citizens Committee to Observe Hiroshima and Nagasaki Day in Salem sponsored the event Never Again! on August 6 at Riverfront Park to educate people about this anniversary. Attendees could also fold paper cranes and learn about the story of Sadako Sasaki, a victim of radiation poisoning from the nuclear bombing in Hiroshima who folded 1,000 paper cranes before her death.
A speaker from the group introduced Russell Langrine, a member of the Marshallese community who strongly supports the abolishment of nuclear weapons. Many Marshallese people were relocated from the Bikini Atoll and the surrounding islands to allow hydrogen Bomb tests from 1946-1958. Bikini Atoll remains uninhabitable for humans due to what United Nations reporter Călin Georgescu described as "near-irreversible environmental contamination". Many more Marshallese people died from cancer in the decades after testing. 
There was also information available on the United Nations Treat to Prohibit nuclear weapons at the event as well. More than 68 countries have signed the document, but the United States has not signed. Petitions were available for visitors to sign to urge decision makers to act.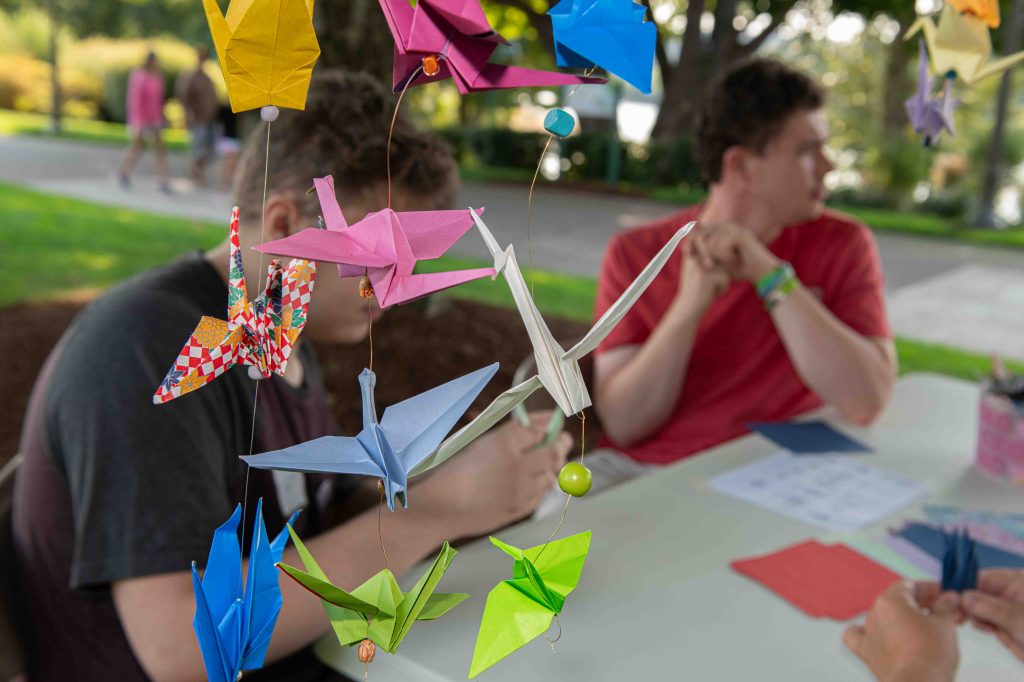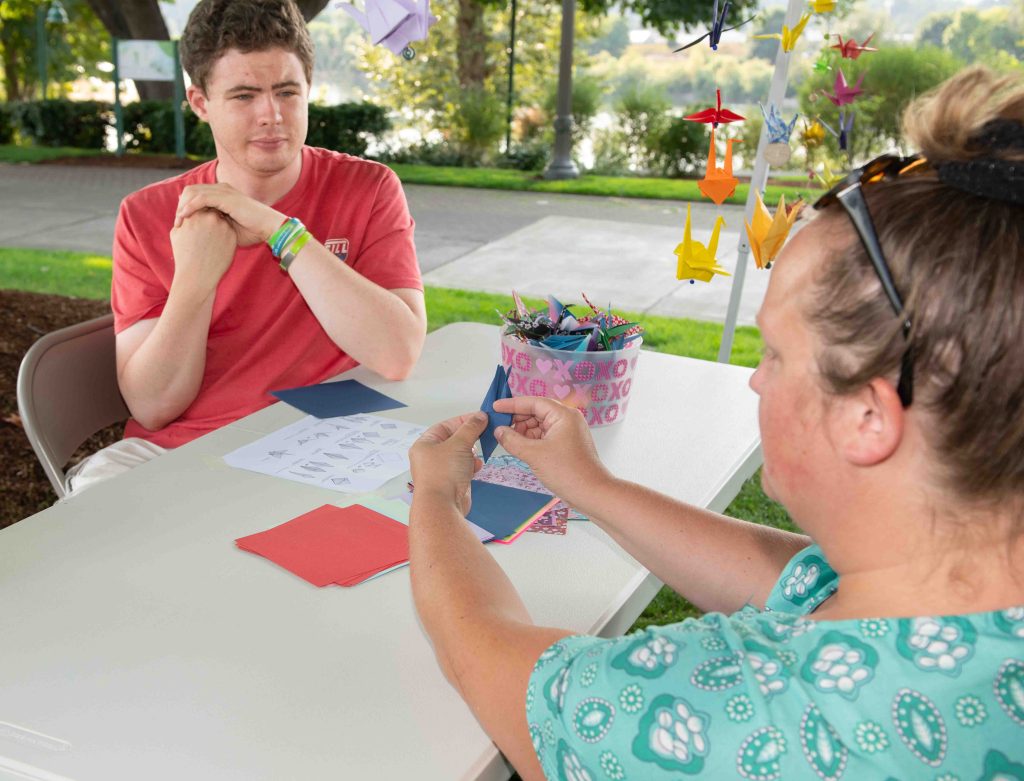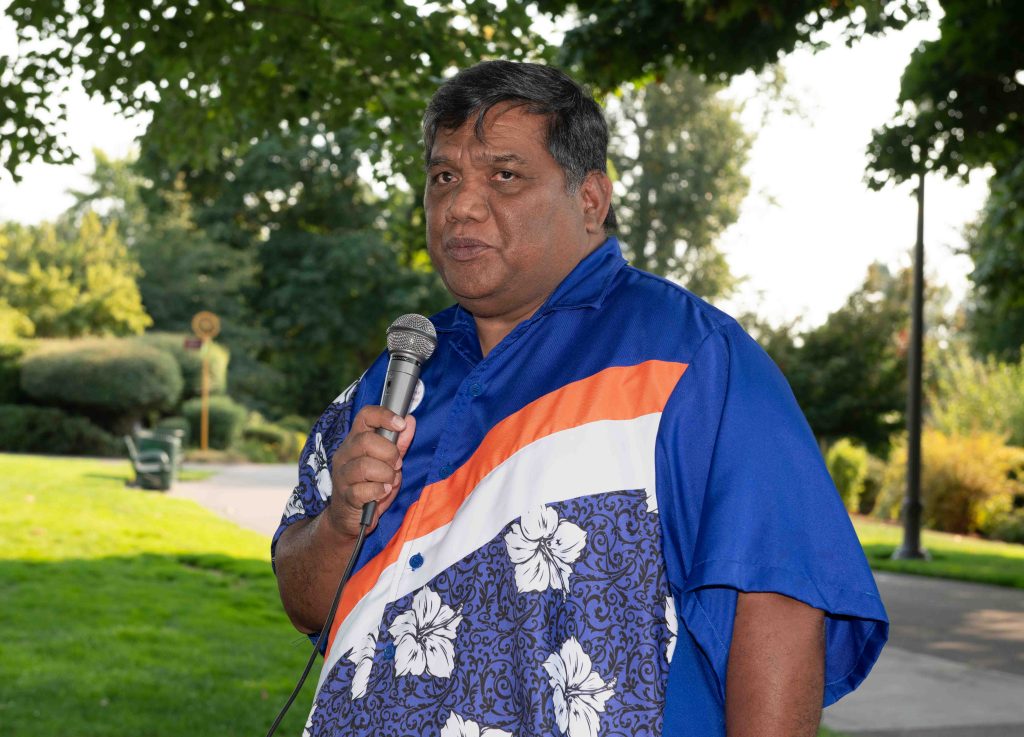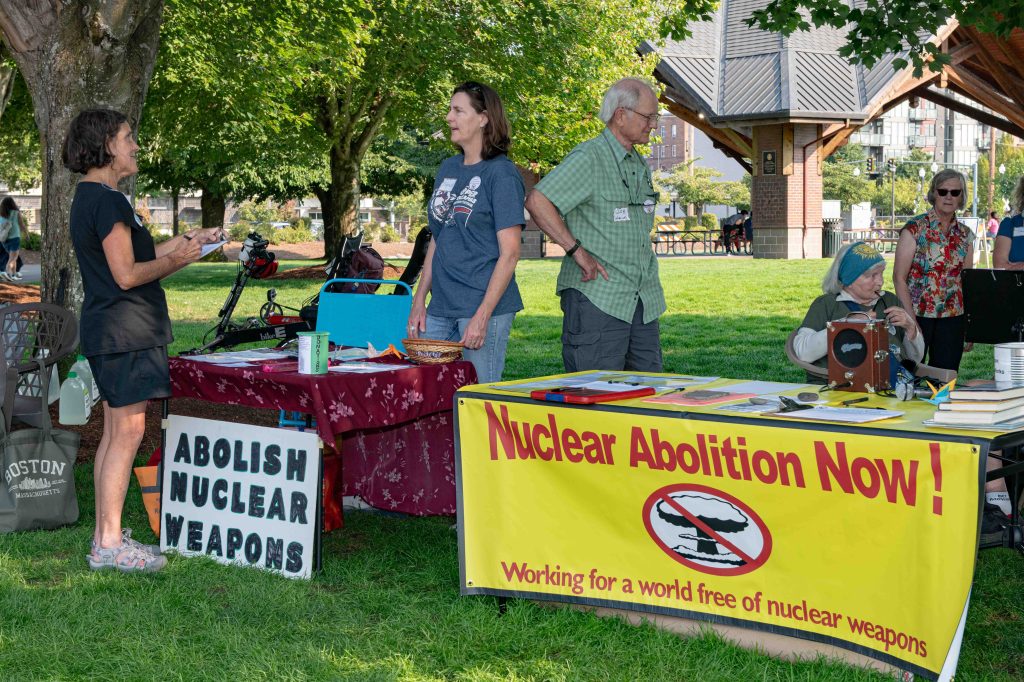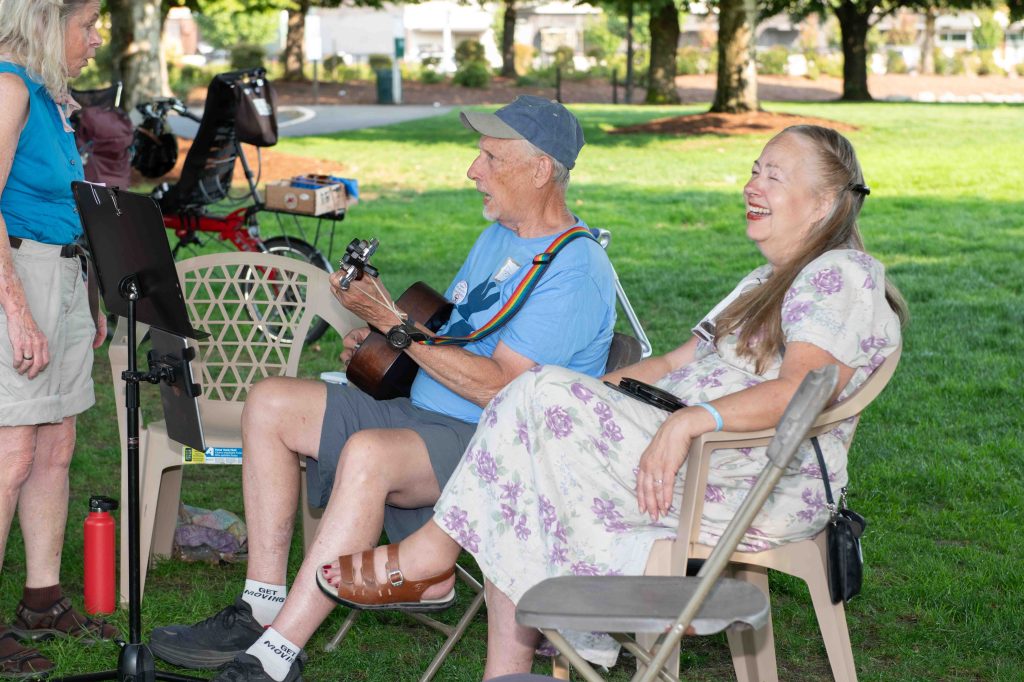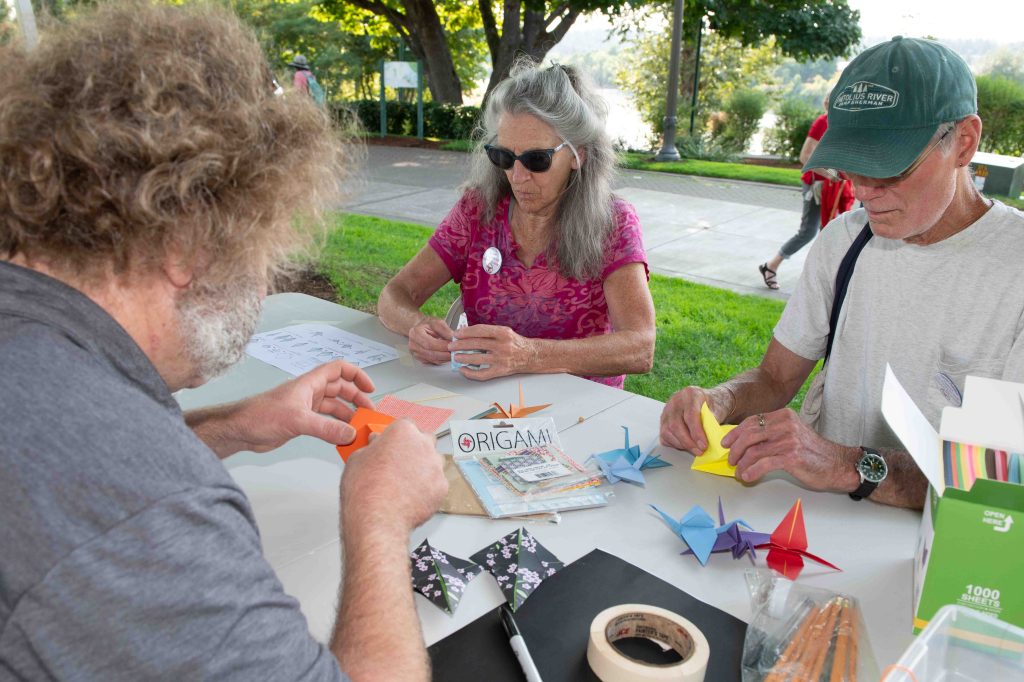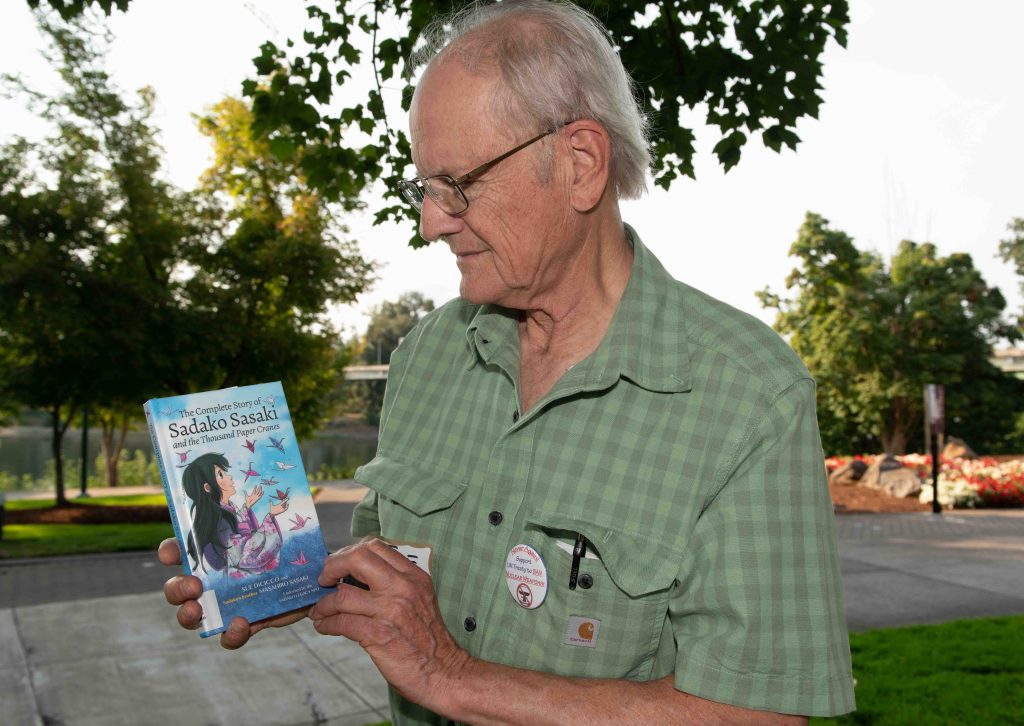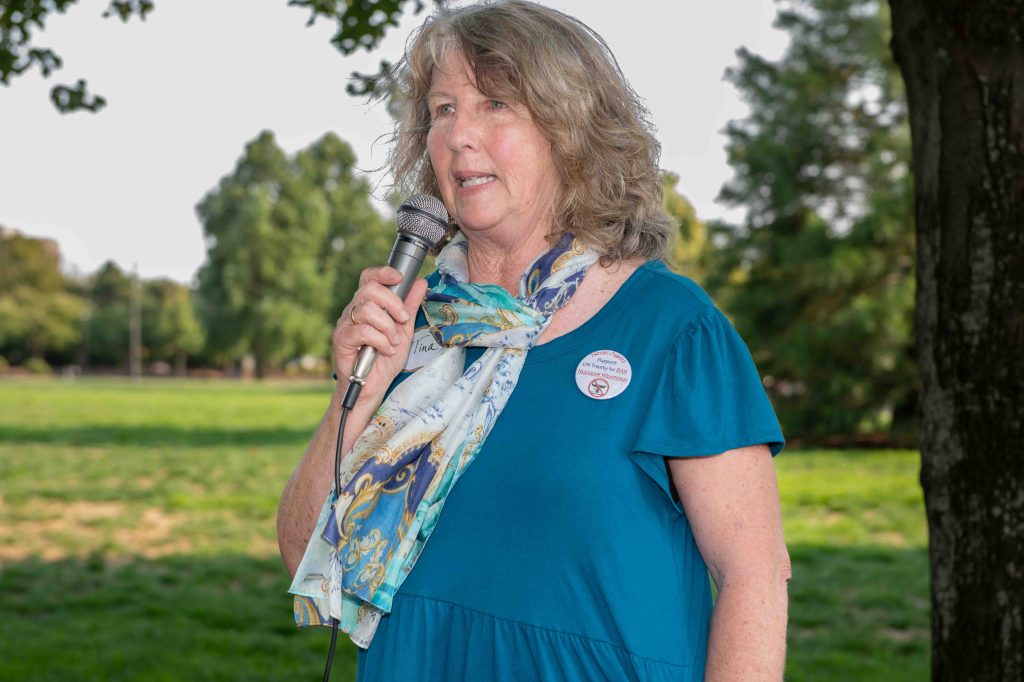 STORY TIP OR IDEA? Send an email to Salem Reporter's news team: [email protected].
SUPPORT OUR WORK – We depend on subscribers for resources to report on Salem with care and depth, fairness and accuracy. Subscribe today to get our daily newsletters and more. Click I want to subscribe!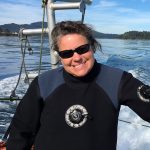 Laura Tesler has lived in Salem, Oregon for 20 years and is originally from Flint, MI. Laura has been an underwater photographer for 15 years, and is an avid scuba diver. Topside, she has been taking photographs since age 12, and currently works on assignment for the Salem Reporter, and full time purchasing land for fish and wildlife habitat in the Willamette Valley. Laura attended Oregon State University, and has traveled extensively all over the world and the United States.