Marion County officials are struggling to hire mental health workers for a mobile crisis program, delaying the rollout of a much-anticipated effort to divert crisis calls from police.
Leaders of the county's Health and Human Services Department announced plans for their new "community response team" in November 2022.
The long-awaited program would operate 24/7 and dispatch teams consisting of a mental health professional and a certified recovery mentor to low-risk incidents to help de-escalate people in a mental health crisis.
Last fall, county officials said they had just begun hiring for positions and hoped to staff four teams. They've been unable to hire workers to roll out even one.
Ryan Matthews, Marion County Health and Human Services administrator, told Salem Reporter at the time that hiring could take months, as there is a nationwide demand for qualified mental health professionals. That remains the case, he said this week.
"The nationwide hiring crisis for these positions is not unique to Marion County," Matthews said in an email to the Salem Reporter Thursday.
Mobile crisis units are becoming favored by public agencies as a more affordable and effective method to address 911 calls involving mental illness, addiction and homelessness. Eugene's CAHOOTS, a similar program, has become a national model for crisis programs.
The Marion County team would mainly take calls routed to a mobile crisis unit by a dispatcher or through 988, a national suicide and mental health crisis hotline. The team will have access to all of the resources within the Marion County Health and Human Services to provide follow-up support such as assistance with health insurance or getting connected with therapy to get people the help they need.
The Marion County response teams are funded in part by the $6.4 million allocated to the county from Measure 110, the 2020 ballot measure that decriminalized the possession of small amounts of street drugs and directed additional marijuana tax revenue to treatment programs.
That money funds the recovery mentor positions, while county mental health funds would pay for the mental health professionals.
City of Salem officials sought to create a Salem-specific mobile crisis team in May 2021 that would run through United Way of the Mid-Willamette Valley, but that plan was paused after city leaders learned state money they hoped to use had to first go through Marion County.
Last fall, Mayor Chris Hoy said that the program the county was planning would provide better coverage for the city while acknowledging it did not include west Salem, which is in Polk County.
Councilor Vanessa Nordyke has continued to advocate for a city-run crisis unit.
Ann-Marie Bandfield, program manager for Marion County Health and Human Services, said mental health workers have a lot of choices in whether they want to work from home, in an office, or in the community. She said it has been difficult to compete with those options when this position requires face-to-face fieldwork with off hours to meet the 24/7 coverage standards.
"It's hard to find people who are excited about going out in the community rather than being in an office," said Banfield.
Since opening hiring, Marion County has hired one mental health professional, but six weeks later, that person left for a day job doing private practice, said Bandfield. Since then, they've received three applications for mental health professionals, none of whom have accepted interviews.
After countywide hiring stalls for mental health workers, the Marion County Board of Commissioners voted in June to accept $2 million from the state to provide incentives for recruiting behavioral health providers in the Salem area. Matthews said that the goal is for that money to assist with recruitment efforts within their agency including the response teams.
Matthews said that at any given time the Department on Marion County's jobs page has 50 or more job postings.
The qualified mental health professional position is being offered a starting pay scale of $25.03 to $35.51 for new masters-level clinicians and $30.33 to $40.69 for more experienced masters-level clinicians.
According to ZipRecruiter, the average mental health therapist makes $34.24 an hour in Salem.
The state has given the county a deadline of January 1, 2024, to have the teams running, but Matthews said with all of the hiring challenges they have faced, "there are no certainties."
Dean Carson, a spokesman for Oregon Health Authority, said the agency recognizes due to ongoing behavioral health workforce shortages, the crisis teams may not be fully completed by Jan. 1, 2024.
The Oregon Legislature sought to address the hiring shortage by passing bills over the past few years to create incentives to increase the recruitment and retention of behavioral health providers
Bandfield said in an email to the Salem Reporter that the Health and Human Services is working closely with the county's union to stay on top of incentives and with the county administrative offices to do a market study of wages to stay in step with other public employers.
They are also working with the human resources department on recruitment strategies, said Matthews. Bandfield said that county administration "has been very supportive of getting these positions filled and assisting us with incentives."
Currently, they have hired one certified recovery mentor. That position is filled by people who generally have personal experience with substance abuse and addiction.
While the county works on getting the rest of the team hired, the mentors are spending time getting to know the service agencies in town, sitting in on crisis evaluations, shadowing people at the county's psychiatric crisis center and learning community safety policies and procedures.
The team is currently participating in training with the whole Health and Human Services team regarding safety providing community services with an officer formerly on Salem's mobile crisis teams.
PRIOR COVERAGE
Marion County to create mobile crisis teams separate from police
UPDATED: Salem City Council wants funding identified for mobile crisis response
Salem Budget Committee recommends funding for mobile unit to respond to crisis calls
Salem leaders want civilians, not police, to respond to personal crises. They just have to find a way to pay for it
'You want a resolution as much as possible': Six hours with Eugene's mobile crisis intervention team
Contact reporter Natalie Sharp: [email protected] or 503-522-6493.
SUPPORT OUR WORK – We depend on subscribers for resources to report on Salem with care and depth, fairness and accuracy. Subscribe today to get our daily newsletters and more. Click I want to subscribe!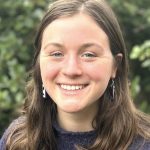 Natalie Sharp is an Oregon State University student working as a reporter for Salem Reporter in summer 2023. She is part of the Snowden internship program at the University of Oregon's School of Communication and Journalism.