Oregon House Republican lawmakers want Gov. Tina Kotek to review her predecessor's commutations of sentences of former inmates.
The House Republican Caucus sent the request to Kotek on Friday. It stems from former Gov. Kate Brown's commutation of the 50-month sentence against Jesse Lee Calhoun, a 38 year old who police say is "a person of interest" in the killings of four Portland area women.
Brown commuted Calhoun's prison sentence for theft and burglary in 2021, and he was released nearly a year early. He was part of a group of 41 inmates granted commuted sentences and early releases because they fought wildfires in 2020. While in office, Brown commuted sentences and granted clemency to more than 1,000 people, more than other governors.
"The unprecedented commutations undertaken by Governor Brown bypassed many of the existing safeguards that are in place for our current parole and probation system," Republican lawmakers wrote in the letter, signed by the full 25-member caucus. "House Republicans encourage you to do the right thing for Oregonians and give these commutations the due diligence they should have received in the first place."
Lawmakers added Kotek has a great opportunity to "show leadership and the integrity of the office."
Earlier this month, Kotek revoked Calhoun's commutation agreement following a request from prosecutors looking into the homicides. Elisabeth Shepard, a spokesperson for the governor's office said in a statement that Kotek can only overturn commutations if the individual violates their commutation agreement.
"The governor continues to partner with district attorneys, community corrections and local law enforcement to address any recommendations she receives from them regarding revoking commutations," Shepard said in an email to the Capital Chronicle. "If someone is not following the terms of their release, they must be held accountable."
Shepard said Kotek's revocation of Calhoun's commutation was one of those cases.
"In the case of Mr. Calhoun, when the governor received a request from the Multnomah County District Attorney's Office recommending that his commutation be revoked, she immediately acted on the request and revoked his commutation status the same day, July 3," Shepard said.
Congressional Republicans have also asked Kotek to review Brown's commutations.
Republican Reps. Cliff Bentz and Lori Chavez-DeRemer sent a letter to Kotek on July 20, asking her to review Brown's commutations and develop a clear and transparent clemency procedure that gives Oregonians a voice in the process.
Oregon Capital Chronicle is part of States Newsroom, a network of news bureaus supported by grants and a coalition of donors as a 501c(3) public charity. Oregon Capital Chronicle maintains editorial independence. Contact Editor Lynne Terry for questions: [email protected]. Follow Oregon Capital Chronicle on Facebook and Twitter.
STORY TIP OR IDEA? Send an email to Salem Reporter's news team: [email protected].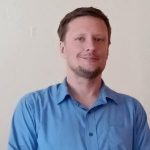 Ben Botkin - Oregon Capital Chronicle
Ben Botkin covers justice, health and social services issues for the Oregon Capital Chronicle. He has been a reporter since 2003, when he drove from his Midwest locale to Idaho for his first journalism job. He has written extensively about politics and state agencies in Idaho, Nevada and Oregon. Most recently, he covered health care and the Oregon Legislature for The Lund Report. Botkin has won multiple journalism awards for his investigative and enterprise reporting, including on education, state budgets and criminal justice.