The sounds of basketballs hitting the pavement could be heard a block away at this year's Hoopla.
Parking downtown was scarce for this year's event as thousands of players and their families flocked to the cordoned off area around the State Capitol to watch the many 3×3 basketball games that occurred Friday through Sunday.
Hoopla is the largest 3×3 basketball tournament in Oregon. Now in its 24th year, the tournament features over 1,000 teams, 4,000 participants, 1,000 volunteers, tens of thousands of spectators, various food vendors, and occurs at an unmistakable venue in the shadow of the Oregon State Capitol Building on Court, State, and surrounding streets in downtown Salem.
All ages and abilities are welcome to form a team and register. For many participants, it is not just a basketball tournament but a long, mid-summer weekend that creates memories for a lifetime.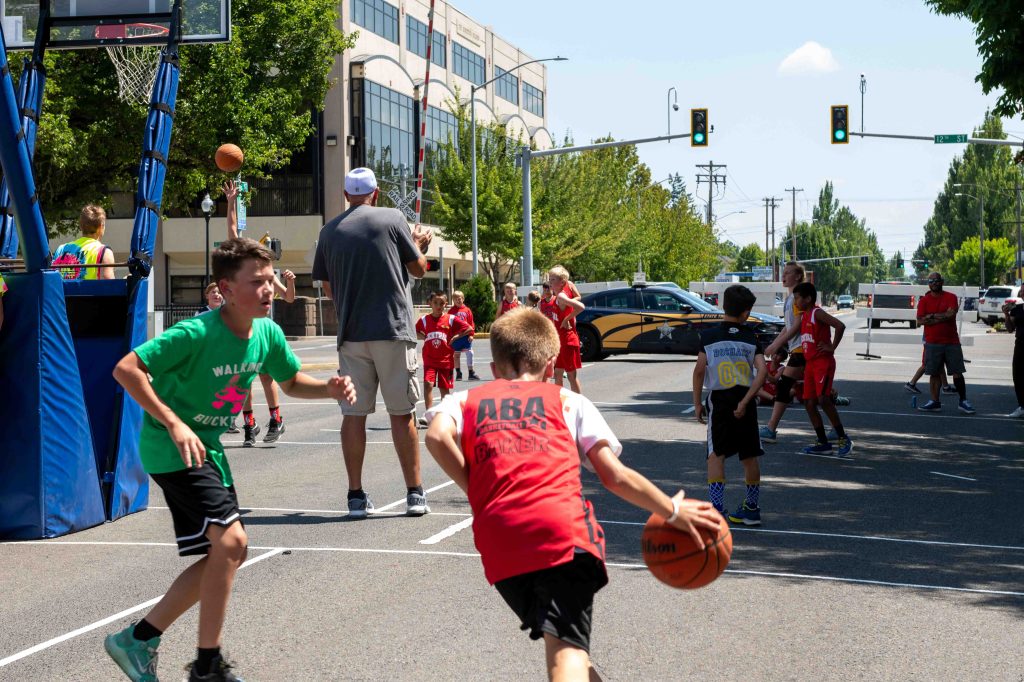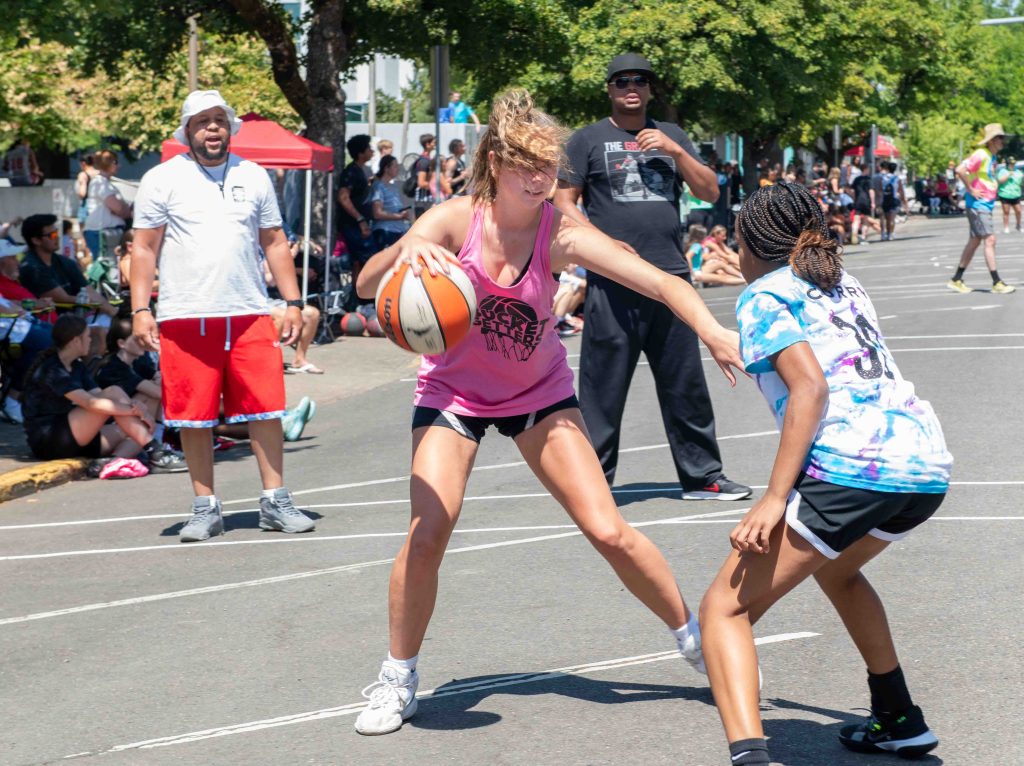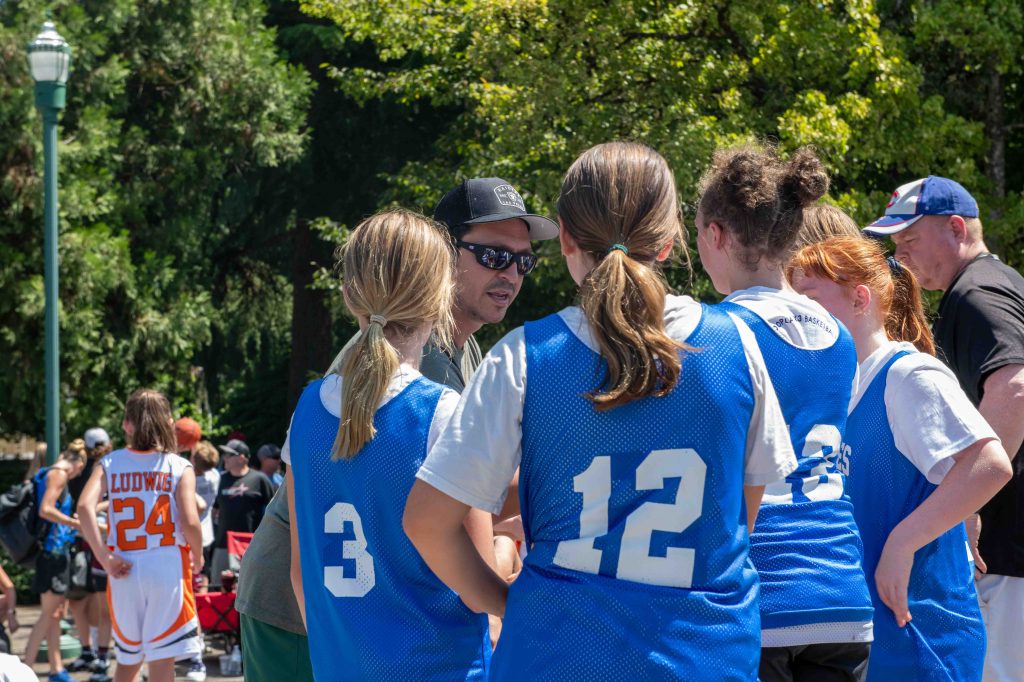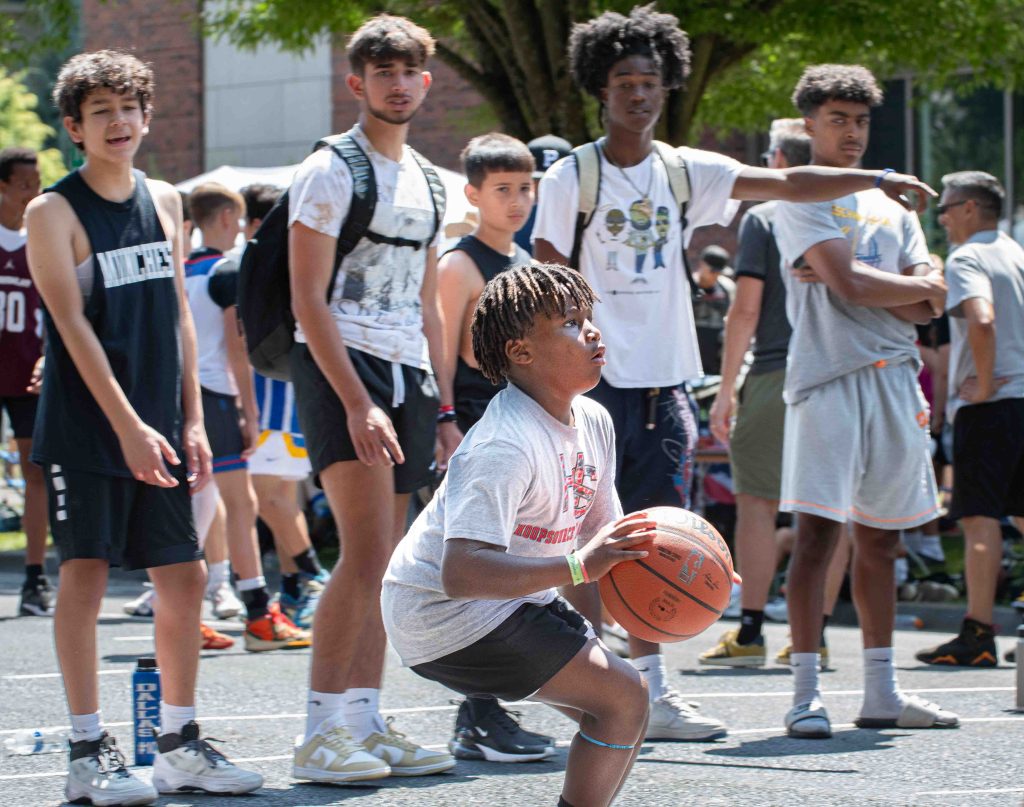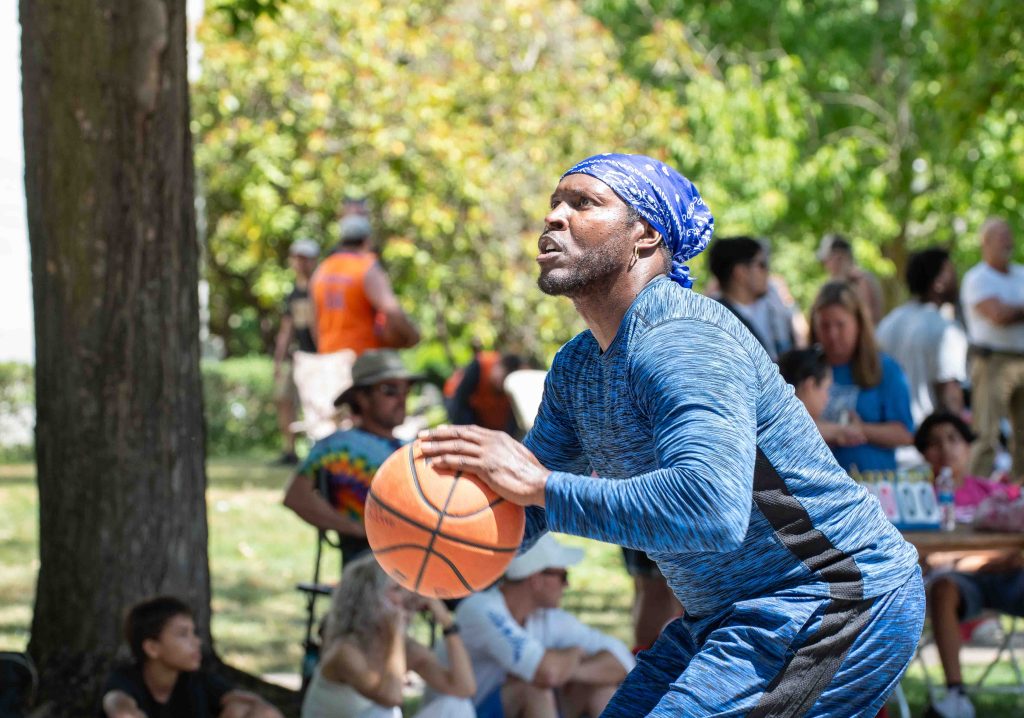 STORY TIP OR IDEA? Send an email to Salem Reporter's news team: [email protected].
SUPPORT OUR WORK – We depend on subscribers for resources to report on Salem with care and depth, fairness and accuracy. Subscribe today to get our daily newsletters and more. Click I want to subscribe!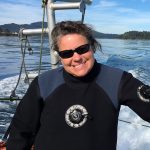 Laura Tesler has lived in Salem, Oregon for 20 years and is originally from Flint, MI. Laura has been an underwater photographer for 15 years, and is an avid scuba diver. Topside, she has been taking photographs since age 12, and currently works on assignment for the Salem Reporter, and full time purchasing land for fish and wildlife habitat in the Willamette Valley. Laura attended Oregon State University, and has traveled extensively all over the world and the United States.