From electric guitars to paint bucket drums, Salem celebrated the longest day of the year Wednesday with music across town.
The eighth annual celebration featured 250 artists performing at 50 venues across the city, with performances concentrated in and around downtown. Hands-on activities let people dry out steel drums and other instruments in alleys downtown.
Salem streets buzzed with energy as people enjoyed dinner and drinks while taking in the soundscape. Kids played on the lawn at Riverfront Park while string musicians from the Oregon Symphony serenaded the crowd. The Unipiper, a Portland fixture who plays bagpipes on a unicycle while dressed as Darth Vader, also made an appearance downtown.
The 2023 lineup marked a return to the pre-pandemic size of the event.
Correction: This article originally misspelled the names of Grimiss and Happy Death Men. Salem Reporter apologizes for the error.
STORY TIP OR IDEA? Send an email to Salem Reporter's news team: [email protected].
SUPPORT OUR WORK – We depend on subscribers for resources to report on Salem with care and depth, fairness and accuracy. Subscribe today to get our daily newsletters and more. Click I want to subscribe!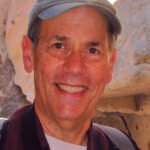 Eric Schuman of Salem is a retired physician associate whose interests include pet therapy and photography.