Oregonians have much to lose if the legislative session ends by June 25 without a functioning Senate that can vote on bills, Democrats warned Tuesday.
The GOP-led Senate walkout is preventing votes on bills intended to benefit average Oregonians from urban Portland to rural eastern Oregon. Examples run the gamut: Bills held up by the walkout would reduce the risk of wildfires racing across rural Oregon, address the homelessness crisis as people camp in tents along city streets and keep health care coverage going for some of the 300,000 Oregonians estimated to lose their access to the Oregon Health Plan, as pandemic-era provisions that kept more people enrolled end.
The GOP-led walkout started May 3, preventing the Senate from having its two-thirds quorum needed to conduct business. For now, the question no one seems to know: How will the session end?
Both Democrats and Republicans blame each other for the impasse, and there are no visible signs of progress.
In a press conference on the state Capitol steps, Democratic lawmakers and advocates on Tuesday urged Republican senators to return to floor sessions and vote on bills.
"Oregonians have had enough," said Rep. Khanh Pham, D-Portland. "This Senate shutdown is a subversion of our democracy."
Meanwhile, Senate Minority Leader Tim Knopp, R-Bend, told reporters that Democratic leaders in the Senate have failed to work in a bipartisan way that upholds the constitution.
"Their ire is misplaced, and the Senate Democrats could have ended this weeks ago," Knopp said. "They chose not to."
He said the walkout is a means to hold the Democratic-controlled Senate accountable "because if we don't, no one will, and we can't have a lawless Legislature."
Senate Republicans started the walkout saying bill summaries fail to comply with a state law that requires them to have an eighth-grade reading level. They also have pointed to bills they oppose, including House Bill 2002, which would shore up abortion rights and access to gender-affirming care for transgender people, including children. Another is House Bill 2005, which would raise the minimum age to purchase most firearms from 18 to 21 years old.
Bills in jeopardy
As the impasse continues, Democratic lawmakers on Tuesday urged Oregonians – and their Republican colleagues in the Senate – to consider what's at stake.
For example, a $70 million rural economic development proposal faces an uncertain fate. That proposal, House Bill 3410, would help small farmers, the fishing industry, outdoor recreation, county fairs and other small businesses, said Rep. David Gomberg, D-Otis.
Other bills would aid economic development at the Port of Coos Bay and bring broadband to rural communities, including a proposal that would pull in about $700 million in federal funding to improve broadband services.
But the bills in jeopardy go beyond money and the economy.
For example, House Bill 3211 would make it easier for Oregon to get $60 million in matching federal funding for new dams in Oregon that are vulnerable to earthquakes.
"If the dam fails, lives will be lost," Gomberg said.
For example, in Newport the bill would help fix two dams that provide water for the coastal community of 10,000 people. Those dams would flood the city if they broke.
On the health care front, a stalled bill would help Oregonians who face losing coverage from the state's Medicaid program. The proposal would create a "bridge plan" to help people who make too much to qualify for the Oregon Health Plan but cannot afford coverage on the marketplace. The state is now determining how many of the 1.5 million Oregonians who stayed covered because of the federal pandemic emergency still qualify for coverage.
Separately, House Bill 2395 would make naloxone kits that stop opioid overdoses available in public schools, buildings and for first responders to give to people for future use.
"This is going to save lives and give people a chance to recover and we must pass this bill," said Rep. Travis Nelson, a Portland Democrat and nurse who attended the press conference in his scrubs.
On the education front, there are proposals to put $10.2 billion toward the K-12 state school budget and put $140 million toward early literacy programs. Separately, Senate Bill 283 would give 20% pay increases to teachers and classified staff who work in special education, support initiatives to diversify the educator workforce and guarantee more pay and benefits to substitute teachers.
"This is the legislation Senate Republicans are now holding hostage after we've worked together on it for months and months," said Sen. Michael Dembrow, D-Portland. "This is unacceptable. It's time for them to join us and together, do our jobs."
There also are wildfire protection bills that would help people navigate the tangle of homeowners insurance for claims and create programs to help communities and property owners reduce the risk of wildfires.
"If we don't want a series of summers blanketed by toxic smoke over increasing expanses of the state, we have to stay the course," said Sen. Jeff Golden, D-Ashland. "Oregonians in all of these communities are waiting and hoping and needing that we get back to the work of wildfire protection."
Advocates urge action
Separately, dozens of nonprofits asked Republican senators in a letter on Tuesday to return to work to pass bills affecting thousands of low-income Oregonians
"We are very concerned that walkout tactics are again preventing action on the serious challenges we face as a state," they wrote.
They said more than 1 million Oregonians lack enough food to eat and that 18,000 have no stable shelter.
The letter, addressed to 11 Senate Republicans, was signed by leaders of 60 organizations that provide food, housing, child care and other services to residents throughout the state. They said the senators need to end their strike.
"It's time for legislators to come together and do what's right for our communities. We need you to return to work now on behalf of Oregon families," they said.
What's next
The fault lines are wide.
Even so, Knopp said there's room to negotiate. For example, House Bill 2002 is particularly worrisome to Republicans because it would allow minors of any age to access abortions without parental notification required.
Knopp said Republicans would want parental notification in place for minors seeking abortion, but with a provision in which consent would not be sought in cases of a parent abusing the minor.
Pham, the Democratic representative, said she understands why parents have questions about that provision of the bill but stressed that child victims need access to care.
"For victims of child sexual abuse, this is an unfortunate, terrible situation, but we still have to protect their rights," Pham said. "Oregon Democrats can't give away – are never going to deny – reproductive health care for whoever needs it, and we're not going to compromise on protecting victims like that."
Meanwhile, each senator who participates in the walkout faces a $325 fine for each unexcused absence. The fines started on Monday.
If the session ends with a stalemate and the bills die, budget bills could only pass in a special session. House Speaker Dan Rayfield, D-Corvallis, said in a separate press conference a special session could possibly happen in mid-July. But no precise dates are set as both sides hold out hope of an agreement that salvages the rest of the session.
Democrats can't end the session before June 25 and pivot to a special session without Republican senators returning.
The session in 2024 is a short session of 35 days or less with limits on how many bills lawmakers can introduce, meaning that some proposals would have to wait until 2025.
"If we give up on this session – they give up on this session – what are we going to do?" said Dembrow, whose legislative career ends in January 2025 because he decided not to run for re-election.. "We have a short session ahead of us next year. We can only do so much in a short session."
As for the concerns of Democratic lawmakers, Knopp suggested it's their fault if the bills die.
"The real question is: Are the Democrats committed to making that happen?" Knopp said. "It appears as though they are so adamant to not have bipartisanship and not have the minority party have a say in what happens that they're willing to risk the lives of Oregonians."
Editor Lynne Terry and deputy editor Julia Shumway contributed to this report.
;occ
Oregon Capital Chronicle is part of States Newsroom, a network of news bureaus supported by grants and a coalition of donors as a 501c(3) public charity. Oregon Capital Chronicle maintains editorial independence. Contact Editor Lynne Terry for questions: [email protected]. Follow Oregon Capital Chronicle on Facebook and Twitter.
STORY TIP OR IDEA? Send an email to Salem Reporter's news team: [email protected].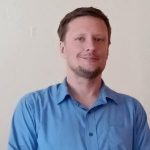 Ben Botkin - Oregon Capital Chronicle
Ben Botkin covers justice, health and social services issues for the Oregon Capital Chronicle. He has been a reporter since 2003, when he drove from his Midwest locale to Idaho for his first journalism job. He has written extensively about politics and state agencies in Idaho, Nevada and Oregon. Most recently, he covered health care and the Oregon Legislature for The Lund Report. Botkin has won multiple journalism awards for his investigative and enterprise reporting, including on education, state budgets and criminal justice.