Gov. Tina Kotek spent about two hours listening to Republican and Democratic senators in separate closed-door meetings in the Capitol building on Monday as the GOP-led walkout that started May 3 continued to stall the Senate.
Kotek entered the Senate majority office to visit with Democrats at noon, on the heels of a meeting she had with Senate Republicans shortly after 11 a.m. Applause rang out from inside the room.
But Republican senators were less enthusiastic about meeting the Democratic governor. Just one, Dick Anderson of Lincoln City, turned up in person while the others joined through Zoom, a choice that clearly rankled Kotek.
"I think that says a lot about who's interested in resolving the crisis," Kotek later told the Capital Chronicle and another reporter. "It's very difficult when the Senate Republicans don't show up in a room."
She called their refusal to attend the meeting in person "very disrespectful."
She said she didn't talk to the Republicans about whether they'd return on Tuesday, and didn't indicate whether she was trying to strike a deal.
"We were just listening today," Kotek said. "We were not negotiating."
Ten senators are now ineligible to serve for another term because they have 10 or more unexcused absences. The only Republican senators on the floor Monday morning were Anderson and Sen. David Brock Smith of Port Orford. The chamber needs 20 senators to do business and 18 were present.
It's unclear how fruitful any negotiations might be. Senate President Rob Wagner, D-Lake Oswego, declined to comment after the Senate floor session ended.
Wagner and Senate Minority Leader Tim Knopp, R-Bend, were unavailable for comment after their meetings with Kotek.
Deputy Minority Leader Daniel Bonham of The Dalles told the Capitol Chronicle he doesn't trust Kotek because of his experiences with her when she was House speaker. As one example, he said, she backed out of a deal to give Republicans an equal voice in the 2020 redistricting plans. That move is partly why he joined the meeting via Zoom instead of in person, he said.
"She has burned me one too many times," Bonham said. "I'm not going to let the governor have the potential to change her mind on utilizing the state troopers or whatever to pull us back into the building."
Kotek has said she doesn't want to use state troopers to round up absentee senators. But she hasn't entirely ruled it out, either.
Bonham also noted that the timing of the meeting – shortly after 11 a.m. – would have put senators in the Capitol building around the same time as the Senate floor session. The proximity of those two events necessitated "an abundance of caution" for senators, Bonham said.
Republicans started the walkout initially over the failure of the Legislature to pass bills with summaries that comply with a state law that requires them to be written at an eighth-grade reading level. Republicans also have criticized and identified bills they want to see set aside, including House Bill 2002, which would expand abortion rights and shore up transgender health care.
Bonham said he got the impression from the meeting that Kotek isn't willing to kill House Bill 2002 to get the Senate back in session, but said he was speaking only for himself.
The session is required to end by June 25. If the Senate Republicans don't return, bills that impact a range of issues including housing, long-term care and public education will die.
"I will say loud and clear Republicans have an interest in passing bipartisan bills and bipartisan budgets," Bonham said.
Oregon Capital Chronicle is part of States Newsroom, a network of news bureaus supported by grants and a coalition of donors as a 501c(3) public charity. Oregon Capital Chronicle maintains editorial independence. Contact Editor Lynne Terry for questions: [email protected]. Follow Oregon Capital Chronicle on Facebook and Twitter.
STORY TIP OR IDEA? Send an email to Salem Reporter's news team: [email protected].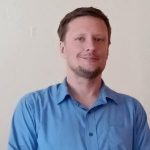 Ben Botkin - Oregon Capital Chronicle
Ben Botkin covers justice, health and social services issues for the Oregon Capital Chronicle. He has been a reporter since 2003, when he drove from his Midwest locale to Idaho for his first journalism job. He has written extensively about politics and state agencies in Idaho, Nevada and Oregon. Most recently, he covered health care and the Oregon Legislature for The Lund Report. Botkin has won multiple journalism awards for his investigative and enterprise reporting, including on education, state budgets and criminal justice.