Oregon government employees are growing weary of problems with the state's new payroll system, which spits out checks that underpay or overpay – or they don't get paid at all.
Some employees have not been able to pay rent.
Others have been paid but with a paycheck mailed to them instead of their usual direct deposit, forcing them to wait for the checks to clear while they rack up credit card debt.
The state spent several years planning a $21 million payroll and human resources system, called Workday. It handles a variety of human resources needs, such as training and job transfers. The system went online in 2019, but it wasn't used for payroll until last December, replacing a 1980s-era system.
Four months later, the system still produces errors, including some that have harmed the financial well-being of employees.
Officials at the Department of Administrative Services, which handles payroll for state government workers, said the department is trying to resolve the issues.
Andrea Chiapella, a spokesperson for the agency, said state officials are "very sorry for the strain this has caused."
"In general, the Department of Administrative Services' top priority is to ensure that every employee is paid correctly, and on time," Chiapella said in an email. "DAS has been working with a team of IT experts to evaluate the post-implementation process and response to the state's new payroll system."
She said the state is taking time to identify, test and implement solutions.
"We believe we are on the right track, but we are not quite there yet," Chiapella said
She did not provide a number of how many of the approximately 45,000 state employees have been impacted. She said "the majority" of workers have been accurately paid each month.
'A lot of heartache'
Union leaders said at least one employee has had their car repossessed because they missed payments while others lost their housing because they missed rent payments.
"They're getting food stamps; they're getting cash assistance," said Andrea Kennedy-Smith, a paralegal for the Oregon Department of Human Services' child welfare division and president of the Service Employees International Union Local 200, which represents 10,000 workers. "They're going to food banks now. We have members that are homeless because they didn't receive their full payment for two months and they lost their housing. It's definitely not acceptable."
She said some employees have not had the proper amount of taxes withheld, or benefits paid, and in some cases pensions have not been properly credited.
She said it was demoralizing.
"What's been hitting hard for me is feeling that I don't matter as an employee," Kennedy-Smith said.
She said the situation was especially difficult for employees who already work in stressful jobs such as in child welfare or at the Oregon State Hospital.
Marilyn Polston, a caregiver in a Salem group home, who's worked for the Oregon Department of Human Services for 34 years, had never had a problem before. 
That changed in February. Polston received a paycheck for $3,188 that she wasn't supposed to get. She immediately emailed her supervisors, asking what was going on.
"I'm like – 'whoa – what's this?'" Polston said in an interview on Tuesday.
Polston did not get any answers.
Another surprise came in late March, when her monthly paycheck was just $28.65. The state had withdrawn the overpayment without any notice.
Polston complained because the labor contract she is under requires a payment plan for overpayments.
After she threatened to file a complaint, the state agreed to pay her full monthly salary and set up a payment plan, she said. She's received her paycheck, but said she's not been contacted about the payment plan.
Polston said some of her coworkers have not been paid for overtime, which usually is paid by paycheck in the middle of the month. Polston is worried about coworkers who have less of a financial cushion to ride out errors.
"It's created a lot of heartache," Polston said.
Union steps in
Union officials with SEIU, which represents about 26,000 state employees, and the American Federation of State County and Municipal Employees union are working with administrative services to resolve the payroll problems.
But progress is slow, union officials said.
"We understand that implementing new systems can have challenges, but this is unacceptable," Jade McCredy, Oregon AFSCME's state program manager, said in a statement. "It's been four months of constant errors that have seriously impacted the thousands of employees that keep our state running. The state of Oregon needs to bring in additional staff resources immediately to solve the problem now."
We believe we are on the right track, but we are not quite there yet.
– Andrea Chiapella, a spokesperson for the Department of Administrative ServicesKennedy-Smith said lawmakers should step in.
"I would like to see the Legislature get involved somehow," Kennedy-Smith said. "It's just yet another failure by a state program, but now it's the employees that are being negatively impacted."
State officials don't know when the problems will be fixed.
In the last payroll cycle, paid March 31, there were a "handful of isolated issues," said Chiapella, the spokesperson for administrative services.
She said the department was staying in touch with employees, the unions and agencies about the situation.
Oregon Capital Chronicle is part of States Newsroom, a network of news bureaus supported by grants and a coalition of donors as a 501c(3) public charity. Oregon Capital Chronicle maintains editorial independence. Contact [email protected]. Follow Oregon Capital Chronicle on Facebook and Twitter.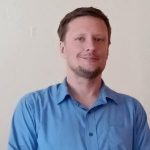 Ben Botkin - Oregon Capital Chronicle
Ben Botkin covers justice, health and social services issues for the Oregon Capital Chronicle. He has been a reporter since 2003, when he drove from his Midwest locale to Idaho for his first journalism job. He has written extensively about politics and state agencies in Idaho, Nevada and Oregon. Most recently, he covered health care and the Oregon Legislature for The Lund Report. Botkin has won multiple journalism awards for his investigative and enterprise reporting, including on education, state budgets and criminal justice.