Early springtime in Oregon can mean anything from torrential rain, hail, or snow, and all were evident at the Salem Saturday Market on Saturday, March 25. Although not busy as it will be later in the summer, the market was still crowded, and there was plenty of fresh vegetables and other items to choose from.
The 2023 season marks the 25th anniversary of the Salem Saturday Market, which operates on the state parking lot at the corner of Summer and Marion Streets.
When the market is at full strength, 150 vendors are present. The market is scheduled to run through September. Other midweek markets are scheduled to start in early May.
Trade on Saturday was brisk for warmly wrapped shoppers who eagerly picked up everything from fresh eggs to jewelry, blown glass, and what seemed to be most popular, the fresh hummus booth.
Near the market, the cherry trees on the Capitol Mall were still budded up tight and not in bloom, but lanterns were being strung for the Yozakura festival by staff of the Oregon Parks and Recreation Department. The lanterns will be illuminated nightly from 6 p.m. to 9 p.m. until Saturday, April 1.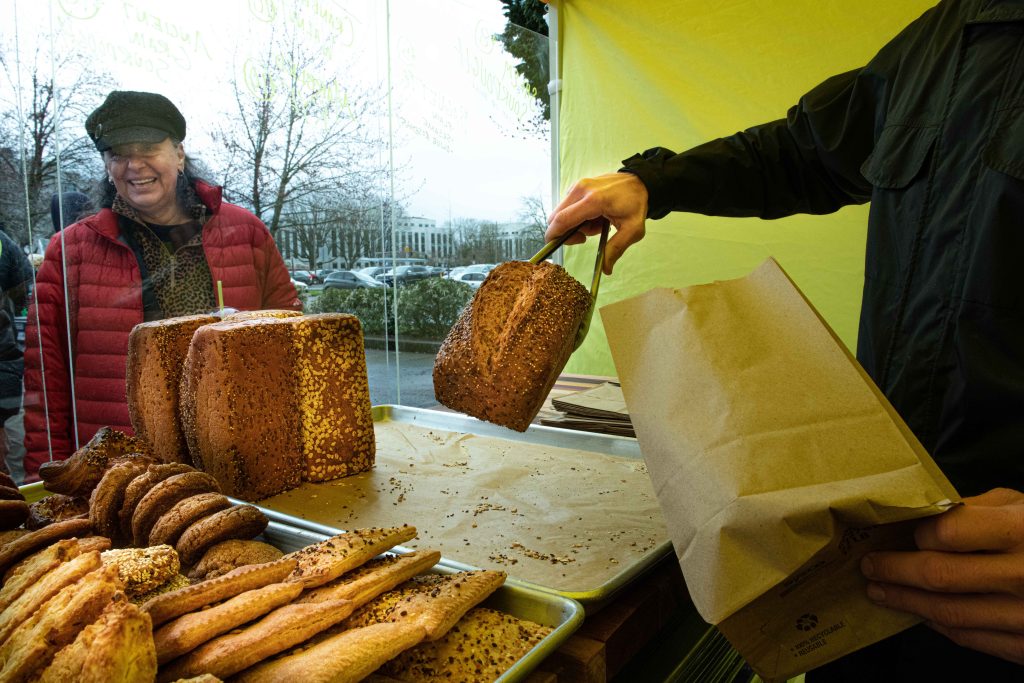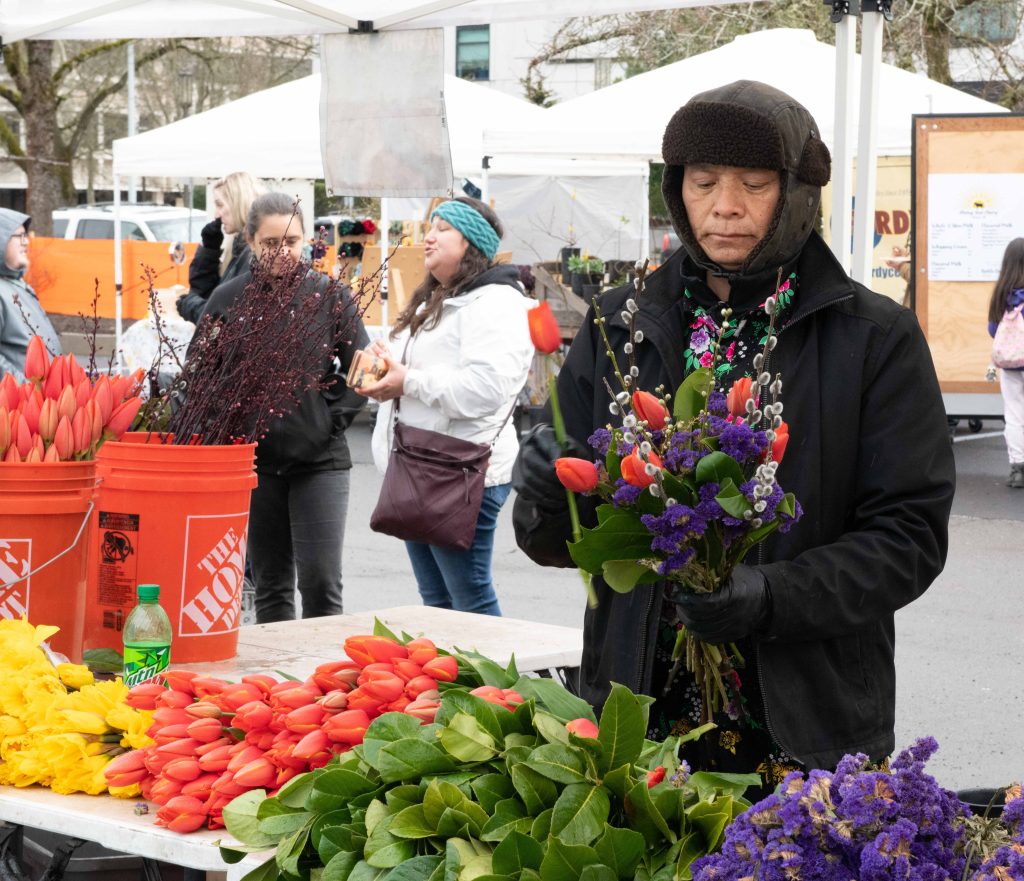 STORY TIP OR IDEA? Send an email to Salem Reporter's news team: [email protected].
SUBSCRIBE TO GET SALEM NEWS – We report on your community with care and depth, fairness and accuracy. Get local news that matters to you. Subscribe today to get our daily newsletters and more. Click I want to subscribe!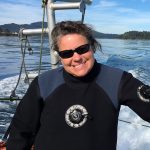 Laura Tesler has lived in Salem, Oregon for 20 years and is originally from Flint, MI. Laura has been an underwater photographer for 15 years, and is an avid scuba diver. Topside, she has been taking photographs since age 12, and currently works on assignment for the Salem Reporter, and full time purchasing land for fish and wildlife habitat in the Willamette Valley. Laura attended Oregon State University, and has traveled extensively all over the world and the United States.