The enthusiastic crowd that gathered around noon on Saturday, March 18, at the Riverfront Carousel was solidly decked out in many shades of green as one would expect for a St. Patrick's Day Walkabout.
Even better, the weather cooperated and delivered a beautiful sunny warm day for the parade to wind its way around Riverfront Park, into downtown and then back again.
Ginny Wedel, board secretary of the Ceili of the Valley, was pleased at the turnout and said the 2023 event was one of their biggest turnouts with about 125 people joining the walkabout. Ceili of the Valley also partnered with Willamette Valley Pipes and Drums this year to provide bagpipers and drummers.
Wedel said the organization decided to start having the walkabout 12 years ago as there was not really anything in Salem that was "a nice community event that was family friendly and  pet friendly that didn't center around drinking in a bar."
Although the event has not had the full participation of the pipers and drummers over the past few years due to Covid, the organizers were happy to welcome back Willamette Valley Pipes and Drums.
"It's a nice event and we enjoy doing it, rain or shine," Wedel said. "It's a lot more fun on a day like Saturday when it was beautiful and sunny."
Ceili of the Valley has called dances every second Friday at the Salem VFW Hall.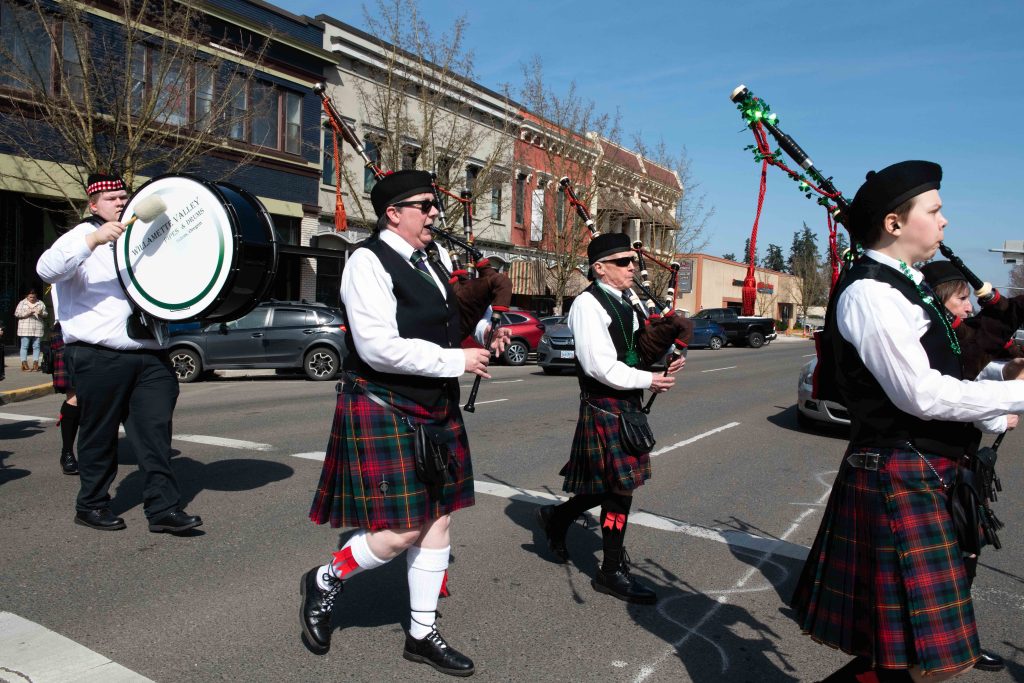 CORRECTION: The board secretary of the Ceili of the Valley is Ginny Wedel. An earlier versio misspelled her last name. Salem Reporter apologizes for the error.
STORY TIP OR IDEA? Send an email to Salem Reporter's news team: [email protected].
SUBSCRIBE TO GET SALEM NEWS – We report on your community with care and depth, fairness and accuracy. Get local news that matters to you. Subscribe today to get our daily newsletters and more. Click I want to subscribe!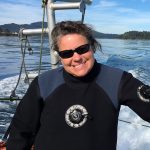 Laura Tesler has lived in Salem, Oregon for 20 years and is originally from Flint, MI. Laura has been an underwater photographer for 15 years, and is an avid scuba diver. Topside, she has been taking photographs since age 12, and currently works on assignment for the Salem Reporter, and full time purchasing land for fish and wildlife habitat in the Willamette Valley. Laura attended Oregon State University, and has traveled extensively all over the world and the United States.