Deanna Gwyn will be Salem's newest city councilor, settling a monthslong contest that led to a rare runoff election for the nonpartisan, volunteer office.
A near-final ballot tally from Marion County released Tuesday shows Gwyn holding a lead over Dynee Medlock in the Ward 4 race, with 52% of the votes to Medlock's 48%.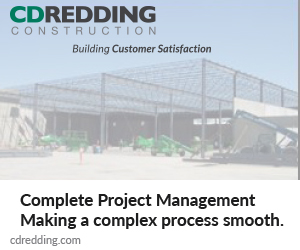 Council races are typically decided during the May primary, but the two political newcomers finished just six votes apart in May, forcing a November runoff.
The ward covers the south central part of the city, the areas surrounding Southeast Commercial and Sunnyside streets south of Kuebler Boulevard.
Gwyn, 59, is a principal broker with Blum Real Estate and treasurer for the Mid-Valley Association of Realtors and said she was motivated to run by the worsening homelessness problem in Salem. She said better collaboration with Marion County was one way she'd address the issue as a councilor, and campaigned on increasing funding for the Salem Police Department.
"Thank you to all who spent many, many hours knocking on doors and meeting voters with me, waving signs and reaching out on my behalf. You inspired me!" Gwyn wrote in a Facebook post Tuesday. She did not immediately respond to a call from Salem Reporter.
Gwyn's election won't change the political lean of the council, which has a majority of liberal and progressive councilors, including Mayor Chris Hoy.
Gwyn was one of several more conservative candidates seeking a council seat this year, drawing support from local business groups, housing and real estate interests. She was endorsed by former Mayor Chuck Bennett and the city's police and firefighter unions.
Fellow Councilor Julie Hoy, a local restaurant owner who was sworn into her seat earlier this month representing Ward 6, was also part of that group.
A more liberal group of candidates including Medlock, Councilor Micki Varney and Mayor Chris Hoy drew support from government worker unions and the local Democratic Party.
Medlock, 43, is a network specialist and web developer with Mac A to Z. She said despite the loss, the campaign allowed her to meet more people in the neighborhood, and she plans to stay involved in the South Gateway Neighborhood Association and civic life in Salem.
"I feel so grateful and I've got so many people that I feel so fortunate to have met this year that I didn't know before," she said.
She also praised Ward 4 voters for their high turnout in the general election. According to Marion County's Tuesday tally, 66% of registered voters in the ward cast a ballot — higher than the country's overall turnout rate of about 60%.
"People really got out there and I thought that was awesome," she said.
The Ward 4 seat is currently held by Jackie Leung, who opted not to seek re-election and instead ran in the Democratic primary for House District 19. Leung ended her campaign a few weeks before the election, citing health issues, but said she would serve the remainder of her council term.
Gwyn will be sworn in at the first council meeting of 2023.
Contact reporter Rachel Alexander: [email protected] or 503-575-1241.
JUST THE FACTS, FOR SALEM – We report on your community with care and depth, fairness and accuracy. Get local news that matters to you. Subscribe to Salem Reporter. Click I want to subscribe!
Rachel Alexander is Salem Reporter's managing editor. She joined Salem Reporter when it was founded in 2018 and covers city news, education, nonprofits and a little bit of everything else. She's been a journalist in Oregon and Washington for a decade. Outside of work, she's a skater and board member with Salem's Cherry City Roller Derby and can often be found with her nose buried in a book.