The Salem-Keizer School Board meets Tuesday to appoint a new school board member representing Keizer.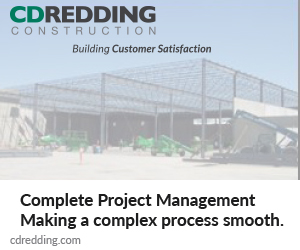 The district received applications from 10 candidates to fill the zone 6 seat vacated when Danielle Bethell resigned in October. The board interviewed candidates during a Nov. 3 work session and will appoint a new representative Tuesday.
The applicants are:
Clifford "Bob" Bemrose, an application analyst at Legacy Health
Julianne Jackson, founder of Black Joy Oregon and parent of district students
Mark Lidtke, retired middle school teacher and grandparent of district students
Sue Myers, retired teacher
Rebeca Ramirez, real estate agent with school-age children
Thais Rodick, senior marketing program manager at the Oregon Lottery and parent of two Valley Inquiry Charter School students
Anthony Rosilez, executive director of the Oregon Teacher Standards and Practices Commission
Stephenie Russell, self-employed with Pacific Packaging Solutions, a Keizer-based packaging company
Robert Salazar, retired principal of Washington and Myers elementary schools
Ross Ziesemer, advisor for the WorkLife program at Optum Services Inc.
Read more about the applicants here. The person who is appointed would serve the remainder of Bethell's term, which expires June 30, 2023.
The board will also consider approving the superintendent hiring process and standards, a document submitted by the search firm the district has contracted with to hire Salem-Keizer's next superintendent. Superintendent Christy Perry is retiring at the end of the school year.
Human Capital Enterprises, the search firm, said they will open a public comment period from Nov. 16-28 for the public to provide input on the superintendent hiring criteria. They will also present a suggested compensation package to the board. The description and compensation would be approved at the Nov. 30 school board meeting.
Recruitment for the job will be open Dec. 5 through Jan. 2. The search firm would conduct first round interviews, with "confidential community-based interviews" for finalists.
Under the plan, interviews with finalists for the job and discussion of preferred candidates would be done in board executive sessions, which are not open to the public. The board would approve the hiring of a finalist in an open meeting.
On Tuesday, the school board would also hold a first reading for a land purchase of $1.825 million at the Salem Municipal Airport.
The purchase would be used to expand the district's current drone career technical education program into an aviation program with a wider scope. If the board approves the purchase, the drone program would be relocated from its current home at the Career Technical Education Center on Northeast Portland Road, freeing up space for a new career-focused program, according to board documents.
The property at 3080 25th Street S.E. is owned by Entek Technology Holdings LLC and includes a 16,684 square foot industrial and office building with a hangar of about 35,375 square feet. It sits on city-owned land with a long-term lease that expires in 2038.
Its appraised value is slightly higher than the purchase price, at $1.865 million. The district is paying for the purchase using a portion of its high school success funds from the state, which are restricted for uses related to career technical education, college-level educational offerings and dropout prevention.
The board would vote on the purchase at its Dec. 13 meeting.
To participate: The meeting starts at 6 p.m. Tuesday, Nov. 7. Board members will meet in person, but the meeting is only open to the public virtually.
Members of the public can sign up for virtual public comment or submit written testimony before the meeting starts until 3 p.m. Monday using the link here.
The meeting will be streamed on CC:Media, channel 21, and on YouTube at the links below. American Sign Language interpretation is provided live during the meeting.
English: https://www.youtube.com/watch?v=fvLaproiKwU
Spanish: https://www.youtube.com/watch?v=YMSUVXHwk4Y
Contact reporter Rachel Alexander: [email protected] or 503-575-1241.
JUST THE FACTS, FOR SALEM – We report on your community with care and depth, fairness and accuracy. Get local news that matters to you. Subscribe to Salem Reporter. Click I want to subscribe!
Rachel Alexander is Salem Reporter's managing editor. She joined Salem Reporter when it was founded in 2018 and covers city news, education, nonprofits and a little bit of everything else. She's been a journalist in Oregon and Washington for a decade. Outside of work, she's a skater and board member with Salem's Cherry City Roller Derby and can often be found with her nose buried in a book.