The race for the Senate seat representing north Salem and Keizer is certain to change the state's legislative landscape no matter who is elected.
The seat in Senate District 11 is being vacated by the retiring Peter Courtney, a Salem Democrat. It's a competitive district, according to the independent analysis website Dave's Redistricting, with 51% of district voters supporting Democratic candidates in elections from 2016-2020, and 43% supporting Republicans.
Republican Kim Thatcher, an incumbent senator seeking election in a new district, is facing Richard Walsh, a Keizer attorney and member of the Keizer City Council. Walsh was made the Democratic nominee after the winner of May's primary dropped out.
Kim Thatcher, Republican
Thatcher, 57, grew up in an unincorporated area of Oregon near Milwaukie. She moved to Salem in 1991, and is married to Karl Thatcher, with four children. She owns a highway contracting firm, and was first elected to the House in 2004, where she served several terms before running for the Senate District 13 seat to represent Salem in 2014. This would be her third senate term if elected.
She also ran for secretary of state in 2020, losing to Shemia Fagan.
Neighborhood safety, clearing a path into business for entrepreneurs, the rising cost of living and changes to public education are some of her key issues. As she seeks reelection to the Senate, Thatcher is looking to hold her Republican seat to get Oregon closer to an even split ideologically for its lawmakers. Democrats now dominate both the House and Senate at the Oregon Legislature.
"It was important to me to seek that balance that I am longing for, again, that we had back in 2011 when I was in the House, and it was split evenly between Democrats and Republicans," she told Salem Reporter. "It was wonderful because we had Republicans having to work with the Democrats, and the Democrats had to work with the Republicans too, and we had the best session I think."
Thatcher made headlines following the 2020 election as one of the lawmakers who questioned Biden's win. She signed a letter with 11 other Republican Oregon legislators urging Attorney General Ellen Rosenblum to support a Texas lawsuit to overturn election results in four swing states.
Thatcher said her views have not changed.
"They're not baseless claims," she said. "There are some things I think we should look at that just don't seem like natural and organic things," she said.Why does everybody just want to tamp it down and say, 'let's not look at that?'"
Her key issues and solutions for public safety and for homelessness go hand-in-hand.
"People don't feel safe in neighborhoods right now," she said. "They don't feel safe walking to the store. It's just that there's a big homeless issue, and underlying that is a current of mental health and drug issues. Those things combined make our neighborhoods less safe, and it's not safe out there living on the streets either."
Thatcher doesn't see a focus on housing as doing enough to address the growing rate of homelessness, and instead would push for shift funds to mental health and addiction services, and more homeless resources for those who don't experience such challenges.
The needs will vary from community to community, she said, and the state should allow resources to be appropriated based on those unique community needs, and what other resources are available.
"Hopefully, we can break down some of the silos of some of the money that's out there that say, well, we can help you if you're a drug addict, but we can't help you if you're clean and wanting to get a home," she said. "It is a very complicated issue. I just think we need to put our heads together."
Abortion is another significant issue among Oregonians as the overturning of Roe v. Wade shifts decisions back on states.
Oregon's law currently allows for abortion in late-stage pregnancy, with no restriction on the number of weeks, and provides financial support for abortions for those who qualify, such as those on Medicare. In March, Oregon lawmakers also approved $15 million to support abortion access and and pay for abortions and support such as travel and stay for residents and out-of-state patients.
"Oregon has such an extreme law right now," Thatcher said. If elected, she would want stop using public funds to pay for abortion services.
"Rolling any of that back, I think, is where most Oregonians are," she said. "I don't think we're Mississippi, but we are definitely looking at our laws and I think reasonable (changes) can be done, but we need to talk about it as a state."
Other issues key to Thatcher include the rising cost of living, and removing documentation barriers such as requiring licenses or certifications for entrepreneurs to build a business. She referenced her support of House Bill 3409 in 2013, which allowed people who practice hair design, such as braiding, to continue doing so without requiring a full cosmetology license and the expenses associated.
"The cost of doing business in the state is more expensive and that gets passed down to the people," Thatcher said.
She also supports providing school vouchers for families, which divert education tax dollars from public schools to pay tuition at private schools.
"I would like educational freedom, so that when the neighborhood school is not working out for their child, that they would choose to go to another school that works better for them without it costing terribly much. I would like the money to follow the student."
Richard Walsh, Democrat
Walsh, 64, grew up in Northeast Portland and was one of seven children. He moved to Salem in 1988, and Keizer about 20 years ago. He has five children and is currently engaged to fiancé Allison.
While Walsh is a newcomer to running for the Senate, he's experienced in public service.
He has served 10 years on the Keizer City Council, serving on dozens of committees and pushing for projects like Keizer Rapids Park, Keizer Station, the city burn ban, River Road Renaissance to support pedestrians, as well as funding for public service buildings such as the police station and city hall.
Walsh is also an attorney, representing injured workers in Salem, Keizer and Woodburn for 30 years.
Walsh said he is running "to combat this hate and division and return to statesmanship and cooperation that we used to have in Oregon," he told Salem Reporter. "I've seen things trending away from that and I want to do my part to bring this back to the Oregon way which is, in my opinion, cooperation and getting things done by working together."
Key issues for him are promoting affordable healthcare, support for seniors, addressing the cost of living and supporting a housing-first approach to homelessness.
One area of major change he'd work to implement is providing affordable and easy-to-understand health care for all, including seniors, and reducing the cost of prescriptions. He hopes to change the landscape of health care in larger ways.
"The percentage that are uninsured, or underinsured is a problem, but I see the bigger problem as not something I'm gonna fix overnight, but in the long run, we're seeing the coupling of insurance with employment to be a real problem," he said. "We need a new way of thinking about health insurance, so that we can make sure that they're covered (without relying on the employment.)"
Walsh's focus on health care relates to his other key issues as well. He is focused on support for seniors, aging with dignity, and providing financial support through low insurance deductibles and better coverage of other medical expenses. He also supports subsidizing costs for assisted living facilities.
"I think our next step in the expansion of the Oregon Health Plan should be for seniors, frankly, to fill in all those gaps," he said. "You shouldn't expect your seniors to have to go to class to figure out what kind of insurance to buy when they turn 65. It's crazy."
"When you get older, you cross the finish line, you've done your part. Now it's our turn to help you. That's kind of something that's been kind of ignored," he said.
Republican ads have come out alleging that Walsh owed money in state taxes. Walsh said this happened during the period of his divorce, which was from 2010 to 2013. After filing his tax return he found he owed about $30,000, but was delayed in paying the taxes due to the ongoing divorce which prevented him from spending marital assets.
"I always had every intention and I have paid my taxes," he said. "The minute the divorce was was finalized, I wrote a check to pay the entire amount of that bill in full, plus penalties, and late fees, everything."
On the issue of homelessness, Walsh would push for more micro shelters. The Salem area has some, which measure about 10 feet by 10 feet, and cost about $7,500 to manufacture. Such shelters are a better option for those who can't go into congregate shelters because they have pets, or a partner.
"We need to address the short-term problem. Let's get these people into micro shelters. We can turn that around this year," he said "We can make a real immediate difference in downtown and other communities throughout Oregon will follow suit and then we can really make a huge impact on the homeless."
Walsh also would support more help to buy a home, such as a program where the state helps to finance a purchase, allowing people to own individual apartment units, or emphasizing building tiny homes and the ownership of smaller lots.
Walsh is also for abortion rights. He said he has been called an extremist on the issue, but insisted he is not.
"I do want to stand up and protect a woman's right to choose, especially now that Roe v. Wade has been overturned and I think that Oregon does a very good job of this already, but we have to be on guard to not slip back," he said. "I think that we need to very forcefully advocate for the rights of women to control their own bodies and make their own choices."
Walsh wants to enact a law so no person would be convicted of charges such as manslaughter or murder for taking a morning-after pill, he said.
"I do want to try to return to statesmanship, and move away from the red meat issues and back toward the bread and butter issues that I want to start addressing more," he said. "Making sure the district gets its fair share of clean water, money, and park funds and the kinds of things that make a difference in the lives of the average person in the district."\
CAMPAIGN MONEY: Here are totals for each campaign as reported by the state Elections Division as of Oct. 11. To look into individual donations and expenditures, start with this state website: Campaign finance.
THATCHER
Contributions: $720,243. Expenditures: $698,227. Cash balance: $44,801
Top five donors: The Leadership Fund (campaign arm of the Senate Republicans), $291,160 in-kind and 167,494.12 cash; Bring Balance to Salem PAC (largely funded by Nike founder Phil Knight), $107,100; Oregon Business and Industry Candidate PAC, $40,000; Keizer business Team Management Co., $16,000; Friends of Bill Hansell (campaign committee for the Republican state Senator from Athena), $15,000
WALSH
Contributions: $409,891. Expenditures: $386,556. Cash balance: $33,335.
Top five donors: Senate Democratic Leadership Fund (campaign arm of Senate Democrats), 107,616 in-kind; $51,000 cash; Democratic Party of Oregon, $57,958 in-kind; Friends of Rob Wagner (campaign committee for the Democrat and Senate Majority Leader from Lake Oswego), $51,000; Pacific Northwest Regional Council of Carpenters, ​​$26,000; Stand for Children Oregon PAC (American education advocacy group), $25,000.
Contact reporter Jordyn Brown at [email protected].
JUST THE FACTS, FOR SALEM – We report on your community with care and depth, fairness and accuracy. Get local news that matters to you. Subscribe to Salem Reporter. Click I want to subscribe!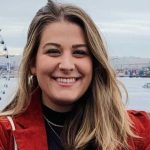 Jordyn Brown is an Oregon journalist who formerly worked for the Eugene Register-Guard.