Those who missed out on celebrating LGBTQ Pride in June will have another chance to come together in colorful grandeur this weekend.
Saturday is Salem's annual Pride in the Park, organized by Capital Pride, a local nonprofit group with the mission of uplifting the voices of the LGBTQ community and celebrating pride year-round. This year, organizers expect its biggest event yet.
Held at Salem's Riverfront Park, the event will include close to 140 booths for vendors and local organizations this year, compared to previous years which had about 40.
"We're about three times bigger than last year and last year was the second biggest one that I know of … so it's a big jump for us," said Zachery Cardoso, president of Capital Pride. "We historically have only ever had the old amphitheater and Riverfront Park, but this year, we're also expanding to the south meadow behind the carousel, and we also have the new food truck area."
Capital Pride runs from 10 a.m. to 6 p.m. and is free and open to everyone.
The event will include several food carts, live performances of music and drag, an area designated for community art, a wine garden, a kids corner with activities, vaccination clinics, and more. This is the first time since the pandemic that the event will resemble their 2019 event, as 2020's had to be virtual and 2021 was heavily masked.
"People are excited to be able to do stuff in the community again," Cardoso said Growth was one of their goals for this year.
Capital Pride always holds its main Pride event in the fall. It's typically Salem's main Pride event of the year, though this year the community got the chance at another event in June, organized by a different group.
In part, Capital Pride does its event in the fall to make sure local queer artists and performers can attend, since June is such a busy month for Pride events. But it's also more than that.
"We are firm believers in that, you're not only queer in June, so you can celebrate Pride all year long," Cardoso said. "And that is one of our longtime goals: to celebrate Pride all throughout the year, so our plan is to continue to do our historic event in the late summer, early fall, but also add additional events."
The event is free and open to everyone. Capital Pride works hard to create an accessible event for everyone, so all of the booths have concrete access for those with mobility aids, and all of the live performances will be simultaneously translated into American Sign Language, Cardoso said.
"For one of our booths we are planning to videotape people who want to tell stories for National Coming Out Day," he said. Capital Pride has been celebrating National Coming Out Day for the past three years, and this year, they are asking anyone who wants to participate to share a coming out story or any sort of story about their experience as part of the LGBTQ community.
They will then compile these stories into one video and release it on October 11.
Cardoso said they are aware of other Pride events being scaled back or canceled due to safety concerns. The event will have private security monitoring things to maintain community safety around the event.
While this is likely to be the biggest Pride in the Park, Capital Salem doesn't plan to stop here. Cardoso said he hopes to see it continue to grow in the future, hopes to organize a queer prom in the spring, revive an queer hiking group that was active in the area decades ago, as well as create more community-building events and activities throughout the year.
Contact reporter Jordyn Brown at [email protected].
JUST THE FACTS, FOR SALEM – We report on your community with care and depth, fairness and accuracy. Get local news that matters to you. Subscribe to Salem Reporter starting at $5 a month. Click I want to subscribe!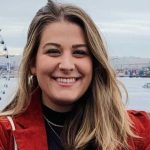 Jordyn Brown is an Oregon journalist who formerly worked for the Eugene Register-Guard.