The Salem-Keizer School Board has selected an executive search firm to lead its search for a new district superintendent to replace Christy Perry, who is retiring at the end of the school year.
Board Chair Ashley Carson Cottingham announced at the Sept. 13 board meeting that they had chosen Human Capital Enterprises. The decision comes after the board's Aug. 23 work session where they heard public interviews with four firms who responded to the request for proposals.
Human Capital has previously worked with school districts in Beaverton and Medford on recent superintendent searches, according to their proposal, and submitted a bid to conduct the search for $41,600 plus travel expenses, according to a board packet.
Other firms considered were Alma Advisory Group, McPherson & Jacobson, LLC, and Ray and Associates, Inc. The board as a whole chose Human Capital Enterprises and Ray and Associates Inc. as the two finalists at the Aug. 23 work session, and unanimously voted to have board leadership conduct background checks and select one firm as the finalist, according to meeting minutes.
"As a board, we have full confidence that Human Capital Enterprises will serve our district well as they support in the important job of selecting the next superintendent of Salem-Keizer Public Schools," said Salem-Keizer Board Chair Ashley Carson Cottingham in a statement. "Throughout the interview process, it was clear that Capital Human Enterprises will be able to deliver on the promises presented to the board and our community during their presentation and we look forward to working together over the next several months."
Perry announced in July that she will retire after this school year. She has been in Salem-Keizer since 2014, and served as superintendent of Dallas School District for a decade before that.
With a search firm now selected, the search for a new district leader can take off.
"Allowing time for a selection process feels like the right choice for the district," said Perry at the meeting. "I've committed to board leadership that I will do whatever it takes to assist them as they choose the district's next leader. Serving our students, staff, families and community is what energizes me and fills my heart."
Human Capital Enterprises will begin the search process on Oct. 3, having individual interviews with each board director. On Oct. 4, the board will have a work session and planning meeting to determine the process and approve the timeline for the search, Carson Cottingham said at the Sept. 13 meeting.
For now, the tentative timeline includes interviews with candidates in January and February, and a selection of a new superintendent by the end of February.
"We want to move on an aggressive timeline so we're going to try to do our best," Carson Cottingham said.
Community members can watch the search firm presentations and interviews here.
Contact reporter Jordyn Brown at [email protected].
JUST THE FACTS, FOR SALEM – We report on your community with care and depth, fairness and accuracy. Get local news that matters to you. Subscribe to Salem Reporter starting at $5 a month. Click I want to subscribe!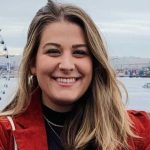 Jordyn Brown is an Oregon journalist who formerly worked for the Eugene Register-Guard.