Fans of E.Z. Orchards Farm Market's popular donuts will have to wait at least a couple of days to get their next batch after a car crashed into the main building on Labor Day.
The crash happened at about 7:30 a.m. on Monday, according to Marion County Sheriff Sgt. Jeremy Landers. The farmstand is located at 5504 Hazelgreen Road N.E. on the outskirts of Salem.
The 19-year-old driver suffered minor injuries, Landers said. A post shared on E.Z. Orchards' Facebook said nobody else was hurt in the crash. However, the building did suffer some damage.
The driver went through the front of the building, taking out a section of wall about 12 feet wide by 10 feet high, as well as three windows, co-owner and General Manager John Zielinski told Salem Reporter Tuesday afternoon. There was also damage to a sink, multiple countertops and cabinets inside.
Because of that, the market had to open two hours late Monday, but was back to normal operating hours Tuesday.
"We are primarily a produce market, and so we are still up and selling produce and have lots of gourmet foods also," Zielinski said. "We still have our shortcake stand which is open so we're still serving all those yummy treats right now. Doughnuts were the only thing that was impacted."
Zielinski said he's not sure how much exactly it will cost to fix the damage, but he's hopeful it will be done soon.
"I met with a contractor this morning and he's pretty confident that we can get after this right away and get the building more secured and put back together and whole in a relatively pretty quick fashion actually," he said.
Zielinski has also seen an outpouring of support from the community following the crash.
"I've had several neighboring farms – neighboring being relative in the agriculture industry – reach out and offer help in any way they could," he said. "My electrician, I called him just to say, hey, you know, I want to make sure these power lines are safe and he came and helped me for four hours to get the building safe again and boarded up. Bauman's (Farm and Market) up in Gervais offered me some tables to borrow so I could hopefully get back into production soon. Fordyce Farms said, 'Hey, if you need cookies, or scones or anything to sell, we could help you with that.' So lots of good people in the community all willing to support each other."
Dozens of fans of the market's popular doughnuts lamented the pause in production in comments on Facebook. But Zielinski said they won't have to wait long.
"I'm hoping to be making doughnuts within a few days, and if not, then I'm hoping to perhaps rent a food truck to make sure I can get started up and making doughnuts as soon as possible," he said.
Contact reporter Jordyn Brown at [email protected].
JUST THE FACTS, FOR SALEM – We report on your community with care and depth, fairness and accuracy. Get local news that matters to you. Subscribe to Salem Reporter starting at $5 a month. Click I want to subscribe!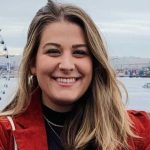 Jordyn Brown is an Oregon journalist who formerly worked for the Eugene Register-Guard.