For about 15 days beginning on Aug. 15, log cabins will be all the rage at Nordic Northwest-a nonprofit organization with a focus on the five Nordic nations.
"Swedish Cabins: Legacy of Henry Steiner and Folgelbo", a virtual exhibit, will debut on the Oregon State Capitol website thanks to a sponsorship award from the Capitol History Gateway Program.
The award was funded by the Oregon State Capitol Foundation, a Salem nonprofit.
"For most Americans, the log cabin represents the American frontier," a statement on the event read. "The log cabin can also tell the story of Swedish immigration and innovation in the United States. In the Pacific Northwest, the story of Swedish log cabins lives on through the legacy of craftsman, Henry Steiner."
Steiner and his family built about 100 cabins in the 1920s and stretching into the 1950s.
One of those cabins still stands on the Nordic Northwest campus in Portland next to the Nordia House and is considered a national historic site.
The cabin has been dubbed Folgelbo, or "bird nest" in Swedish and was deeded to Nordic Northwest in 2014 by Sir Ross Folgequist.
The virtual exhibit will feature the story of the cabin with photographic examples. A physical exhibit is planned for the Capitol Galleria after construction on the Capitol concludes in 2025.
For more information, visit the Capitol's website.
Contact reporter Caitlyn May at [email protected].
JUST THE FACTS, FOR SALEM – We report on your community with care and depth, fairness and accuracy. Get local news that matters to you. Subscribe to Salem Reporter starting at $5 a month. Click I want to subscribe!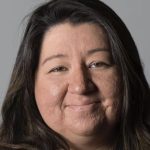 Caitlyn May served as a journalist for nearly a decade in Nevada and in Linn Lane counties in Oregon with a focus on rural stories and long-form journalism. A graduate of both Oregon State University and the University of Oregon, she currently serves as an elementary school teacher but returns to journalism now and then, remaining a dedicated supporter of the Fourth Estate.