After a two-year stretch of Covid, wildfires, an ice storm and record-setting heat, Marion County Commissioners will vote Wednesday on a proposed budget for the upcoming year focused on public safety.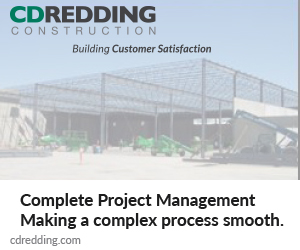 The county's proposed $692.6 million budget for the 2022-23 year calls for spending tens of millions in state and federal funding on wildfire recovery work, such as temporary housing for survivors still struggling to find a place to live.
The budget would also add 20 full-time, public safety positions, including 15 employees to open 55 new beds in the Marion County Jail by June 2023 at a cost of about $2 million for the year. The addition would increase the number of jail beds to 470.
The new public safety positions include the Marion County District Attorney's Office, Juvenile Department, Emergency Management Program and sheriff's office.
The county's proposed budget would be a 3.5% increase in spending compared to this year's budget. Local property tax collection is budgeted at $85.8 million, a 4.6% increase over this year.
About $128 million is budgeted for the general fund, which pays for most routine county services including public safety, justice court, assessment and taxation, county clerk and treasury. That's a roughly 2.7% increase over this year.
State funding in the proposed budget would increase by $11.5 million to $99 million, and includes legislative aid for wildfire recovery in the north Santiam Canyon. The state Legislature during the 2021 session approved $50 million in state Covid relief funding to rebuild Mill City's sewer and develop a new sewer system for the city of Gates.
Also budgeted is about $1.9 million for building two tiny home villages in the Canyon to provide short-term shelter for people displaced by the wildfires. Each would serve 16 people, one in Gates and one at the North Santiam Park.
Commissioners last year selected projects to be funded by federal pandemic relief dollars, including 17 city water and sewer infrastructure projects totalling $26.5 million "that will make a tremendous impact for generations to come in Marion County's small cities," Chief Administrative Officer Jan Fritz wrote in a budget message. Those are included in the budget.
The projects also include $9 million for a county emergency radio system, $4 million for cybersecurity, $2 million for soccer fields, and $2.8 million for payments to county employees recognizing their work during the pandemic.
That includes one new medical legal death investigator in the Marion County District Attorney's Office's medical examiner program, as well as one new deputy district attorney position to address the recent increase in people with mental illness being court-ordered to get treatment.
"These are individuals who are a threat to themselves or others out in the community," District Attorney Paige Clarkson said at the county's May 18 budget meeting. They have not committed a crime necessarily, but their behavior is such that we are concerned for their safety and the safety of others."
A recent outside assessment of the county's wildfire recovery efforts recommended a new emergency management director position in the county's Public Works department. The position is included in the proposed budget and will serve as incident commander during emergencies.
It would also add one new sergeant and five addiction recovery mentors to the sheriff's office's Law Enforcement Assisted Diversion program, which connects people who commit low-level crimes with social services rather than the criminal justice system.
The commissioners meet at 9 a.m. Wednesday in the Senator Hearing Room at 555 Court Street N.E. Anyone can sign up to give public comment in-person at the meeting. The meeting is streamed live on YouTube.
A public hearing on the budget is scheduled to start at 9:30 a.m. Wednesday. The commissioners will vote on adopting the budget after the hearing.
BUDGET COMMITTEE MEMBERS:
Chief Administrative Officer Jan Fritz
Marion County Commissioners Kevin Cameron, Danielle Bethell and Colm Willis.
Citizen members Patrick Vance, Dave Kinney and Denyc Boles.
Chief Financial Officer Jeff White, and Senior Budget Analyst Daniel Adatto
Correction: This story was updated to reflect that about $20.1 million was added to the budget previously proposed at the May 18 Budget Committee meeting, and that the general fund pays for the justice court, not circuit court. Salem Reporter apologizes for the errors.
Contact reporter Ardeshir Tabrizian: [email protected] or 503-929-3053.
JUST THE FACTS, FOR SALEM – We report on your community with care and depth, fairness and accuracy. Get local news that matters to you. Subscribe to Salem Reporter starting at $5 a month. Click I want to subscribe!