Oregon State Penitentiary (Courtesy/Wikimedia Commons)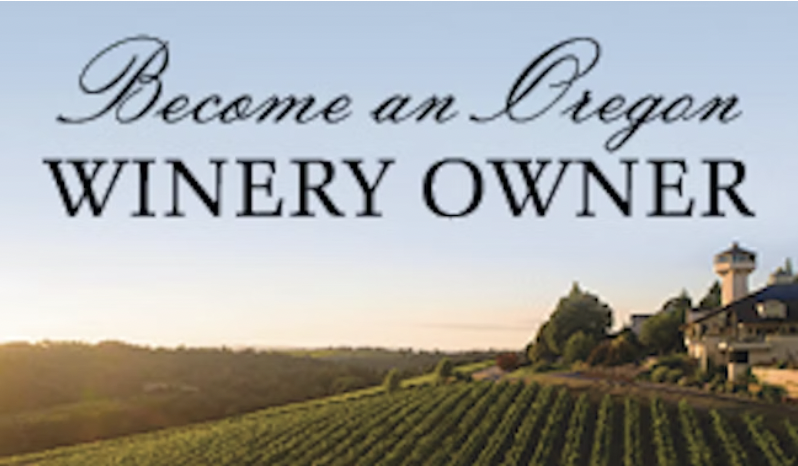 Felishia Ramirez recalled three desperate days in December trying to get an answer from the Oregon Department of Corrections about whether her uncle was alive or not.
Her uncle, Juan Tristan, was incarcerated at the Oregon State Penitentiary in Salem during last winter's surge of Covid. Ramirez said her family had a difficult time getting information on Tristan's condition as the virus spread through the state's tightly packed prisons.
"If this was your family member, you would want to know if your family member is alive or dead," said Ramirez during a press call Tuesday morning. "It's just not right."
After calling around, her family found out from another incarcerated person that Tristan had been moved to Salem Hospital because of a severe case of Covid. Her family visited the hospital, where Ramirez asked a doctor to whisper into her uncle's ear that his loved ones were there. On Jan. 22, Tristan became one of 43 people incarcerated in Oregon prisons to die from Covid.
Now Ramirez has joined a lawsuit against the Oregon Department of Corrections that seeks accountability for the state's handling of the crisis and financial compensation.
Last year, the Oregon Justice Resource Center, a Portland-based civil rights group, and the Sugerman Law Office brought a federal lawsuit against the department arguing that medically vulnerable prisoners were denied care and put at risk while the virus spread through the state's 14 prisons. As part of the lawsuit, a judge ruled in February that the department must make Covid vaccinations available to prisoners.
On Monday, lawyers for the prisoners filed a motion in federal court asking a judge to grant the lawsuit class-action status. Gaining the status could significantly expand the number of people, including Ramirez and her family, who could seek compensation from the department.
The motion asks the court to allow three groups of people to join the lawsuit: the estimated 3,600 people incarcerated in Oregon prisons diagnosed with Covid, prisoners not offered vaccination against the virus under a court-mandated timeline, as well as the families of people who died Covid-related deaths while incarcerated.
The Oregon Department of Corrections declined to comment citing the pending litigation. According to the department's website, there have been 3,607 prisoners diagnosed with Covid, of whom 3,430 have recovered. There have also been 863 staff with Covid, 846 of whom have recovered.
As of Monday, there were only 19 active Covid cases in Oregon prisons, none of which were at the State Penitentiary, the largest state prison. To date, the facility has seen 386 cases among prisoners and 125 among staff. The Oregon State Correctional Institute, Mill Creek Correctional Facility also had none and Santiam Correctional Institution had one.
In announcing the move to expand the lawsuit, the Oregon Justice Resource Center released state Department of Corrections documents and statements from staff showing that the agency has, at times, struggled to follow social distancing and masking measures intended to control the virus' spread.
"I've been ringing this alarm bell for a long time," Juan Chavez, the center's Civil Rights Project director, said during the press call. "So it shouldn't be a surprise to the defendants that this is what has been happening. If it is a surprise, that only highlights even how deliberately indifferent they were throughout this whole process."
Ramirez said she would like to see other incarcerated people like her uncle receive better medical treatment from department staff.
"Ultimately, that's their responsibility is to take care of them inside of those walls," she said. "Because they can't get out of there, obviously, for themselves to get medical treatment."
This story has been updated with a response from the Oregon Department of Corrections.
Contact reporter Jake Thomas at 503-575-1251 or [email protected] or @jakethomas2009.
BE PART OF OUR TEAM FOR SALEM'S BENEFIT: Accurate local information is vital for any community and that's harder to come by in this day of "anyone can post anything" to social media. People in communities without trained journalists working for them don't have accurate, trusted information. Help Salem avoid that fate – join in putting fuel in the tank of Salem Reporter to keep it growing, going strong. Here's how:
SUBSCRIBE: A monthly digital subscription starts at $5 a month.
GIFT: Give someone you know a subscription.
ONE-TIME PAYMENT: Contribute any amount and you support giving the people of Salem local news otherwise missing. (You can also mail your contribution: Salem Reporter, 72585 Middle Fork Lane, Bates OR 97817)