Supporters cheer the opening on Tuesday, May 5, of Glamour Salon at 195 Liberty St. S.E. Owner Lindsey Graham said she opened in defiance of state restrictions to earn an income (Ron Cooper/Salem Reporter)
About a year and a half ago, Lindsey Graham faced a risky choice as she found herself at a junction in her career.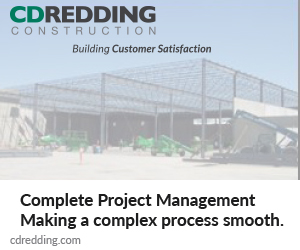 She was enduring high turnover among stylists at her business, Glamour Salon, at its location in south Salem. Graham thought about closing.
Instead, she decided to relocate the salon to its current downtown location at 195 Liberty St S.E. in hopes of getting more clients and keeping stylists. She designed the new shop, picking the flooring, paint, chandelier and a custom-built reception deck.
"This new location has been a dream," she said. "It's literally the perfect location for a salon."
Then came the coronavirus pandemic.
One again, Graham faced a risky choice.
In March, Gov. Kate Brown ordered salons, barbershops and others closed to prevent the spread of the virus.
Graham complied, and watched her business dwindle.
On May 5, Graham decided to take another big risk, opening her doors in defiance of the governor's orders.
As a result, she's been celebrated as a hero of individualism and decried as a crank seeking publicity. Glamour Salon stayed in the news, as armed civilians took up posts outside while demonstrators protested the death of a Minneapolis man.
Through it all, Graham has remained resolute.
But she didn't get a hairdresser's license to become a political icon.
Back story
Graham, who moved to Oregon when she was 12, hopped from job to job when she was in her 20s – restaurant hostess, retail clerk, barista and flight attendant.
A man she was dating pointed out that she was always playing with her hair and suggested she had the right personality to be a hairstylist. At about age 24, she said she enrolled in a training program in Portland and her life's calling became clear. She never missed a day of school.
Graham (who is 39 according to her Facebook page) said it's empowering to make a woman feel pretty at a time when she might feel otherwise.
"Even though hair seems petty and unessential to some, it can change a woman's life," she said.
Eleven years after starting her salon, Graham had about 20 stylists working as independent contractors at Glamour Salon, providing hair cuts and styling, eyelash extensions, hair extensions, botox, and teeth whitening. Their work draws generally positive reviews online.
The governor's announcement on March 23 that businesses such as Glamour Salon had to close was "pretty devastating," Graham said. She and her husband also had to shut down tanning salons and a gym they own.
At the time, Graham said she was worried about the spread of the virus and closed the salon with the hopes of reopening in two weeks.
She spent time with her new baby while contacting senators and other government officials, pressing them to reopen business. She heard from clients asking when she would reopen.
Graham isn't sure how much she's lost from having the salon closed but said it's in the "thousands and thousands."
While waiting for the governor's orders to be lifted, Graham said she and her husband took on more debt from being closed. They faced the potential of losing their businesses or going bankrupt, she said. She decided to act.
"I believe someone needed to stand up to the government about what they were doing to us," she said. "And someone needed to speak up on behalf of salons and stylists."
On May 2, Graham posted to a Facebook group called Open Oregon stating she would be opening – "government be damned." She noted in the comments she was retaining an attorney.
Her post was shared over one hundred times and people offered supportive comments that other businesses should follow her lead. Graham said she didn't realize the post could be viewed outside the group and by the time it reached 70 shares, she was getting phone calls from TV news stations.
On Tuesday, May 5, Graham unexpectedly found herself holding a press conference outside her salon. She said she had one goal.
"What I really wanted to accomplish was just opening my doors and staying open and being able to work," she said.
"Taping paper to windows"
Documents show that Oregon OSHA had also taken an interest in Glamour Salon before Graham's act of rebellion.
On April 9, the agency received complaints that the salon was still operating and that windows had been papered over to conceal clients, who were supposedly coming in the back door. Twenty complaints against Glamour Salon were filed between April 9 and May 7, according to state records.
"I can assure you that none of my stylists have been permitted to operate in the facility under any circumstances," Graham said in her response to OSHA. She added that she had changed access codes to prevent anyone from entering the salon.
Graham also responded that within days of receiving the complaint, she fired "multiple employees" who expressed interest on social media of reporting her to Oregon OSHA.
In an interview, she refused to answer whether she cut any hair or did similar work before her public reopening.
Records also show that a day before the salon opened, Aaron Colmone, the manger of OSHA's Salem field office, advised Graham that she could face penalties if she went ahead with her reopening.
OSHA followed up with an inspection and on May 14, imposed a $14,000 penalty against Graham for violating the governor's order.
Graham is contesting the violation, arguing that her stylists are independent contractors, not employees.
Graham rents the property for Glamour Salon from the city of Salem and pays $5,725 a month, according to the lease obtained through public records. The city has offered rent forbearance for the month of May to all its commercial tenants, with the expectation they comply with the governor's orders.
On May 15, the governor allowed businesses in Marion County such as hairstylists to open. Like other salons, stylists lease space from the salon. As she prepared to reopen, Graham said she asked which stylists wanted to work and allowed them to do so at the salon rent-free for the month of May. She said that about three or four "were willing to take the risk and stand up with me."
But not every stylist returned.
Sarah Washburn took to her Facebook page "Sarahbear Does Hair" stating that she quit working at Glamour Salon because she couldn't make payments on her lease while not working and couldn't risk being fined for violating state orders.
"We need work and money," she wrote in her post that's been shared over 700 times. "But where I come from, if you're that desperate, go get a job that is essential for the moment. Go work at McDonald's if you have to."
Graham said that reopening the salon wasn't about just making money but also about sending a message to the government.

Supporters cheer the opening on Tuesday, May 5, of Glamour Salon at 195 Liberty St. S.E. Owner Lindsey Graham said she opened in defiance of state restrictions to earn an income (Ron Cooper/Salem Reporter)
'A lot of support'
Graham turned to the press again on May 14, hosting a news conference outside her salon, flanked by mask-wearing supporters.
She described "intimidation and the bullying" she had experienced, including the city of Salem threatening to terminate her lease and allegations that the Child Protective Services visited her home in retaliation.
She also mentioned at the news conference that after the May 4 visit from OSHA where she was advised she could face penalties, she almost decided not to open.
But Graham said that with support of her attorneys and "political experts" she moved forward.
In an interview, Graham said that one of those political experts was Russ Walker, a conservative political operative who served as an Oregon 2016 delegate to the Republican National Convention. Attorneys Ross Day and George Goodman have represented Graham, records show.
"There's a lot of support that's being offered behind the scenes that I'm not aware of and those people are talking to my attorneys and Russ Walker," she said.
She said Walker, who didn't respond to requests for comment, reached out to her. She said that multiple constitutional and civil rights groups have reached out to help with her situation but wasn't aware of which ones.
On May 10, Graham formed "Lindsey Graham-Public Page" on Facebook, which she said was to keep issues with her salon separate from her personal Facebook. Since then, the page has featured links to her appearances on "The Lars Larson Show," former NRA spokeswoman Dana Loesch's radio show, SiriusXM's "Breitbart News Sunday," "Fox and Friends" as well as mentions by Rush Limbaugh and Ben Shapiro.
She's also drawn support from politicians skeptical of the state's shutdown orders. On Facebook, State Rep. Bill Post, R-Keizer, has called Graham's treatment by state authorities "harassment."
As the salon became a rallying point for opponents of the shutdown orders, it was also embraced by Joey Gibson, the leader of right-wing protest group Patriot Prayer. The group has drawn scrutiny for attracting white supremacists to its rallies, as well as the Proud Boys, a self-described "western chauvinist" group that has been in street brawls.
"Community members have good reason to be concerned," said Lindsay Schubiner, program director at civil rights group Western States Center, in an email referencing the presence of Gibson.
As protests erupted in Salem and across the country in response to the police killing of Minneapolis resident George Floyd, Graham resorted to Facebook to ask for help protecting her salon from potential looting. Individuals armed with military-style weapons responded by standing sentry outside her salon.
The Salem Police Department came under fire after a video surfaced showing Sgt. Mike Johnson helping guards avoid the curfew.
In emotional videos posted to Facebook, Graham said she didn't know many of the armed people who showed up at her salon. She emphatically denounced racists and was "livid" her business had become associated with them. She also denounced members of far-right groups and that she no longer wanted the protection.
Others in downtown say they're uncomfortable with the presence of people slinging rifles.
Brandy Decker, the owner of Spill the Beans, an apparel store located across the street from Glamour Salon, said she initially supported the salon reopening. She said she's had her hair done there and the booths that stylists work in make social distancing easy. But she said she won't be going back.
She said that she's heard from customers who were afraid to go downtown because of the presence of people with rifles on the sidewalk and the parking garage, as well as other businesses that have closed early because of them.
Decker said her business is based on "equality" and donates to Black Lives Matter and Color of Change. She said she didn't appreciate the red MAGA hats and other right-wing protesters congregating outside of the salon.
"She made downtown look awful," she said.
Graham has posted videos supporting those protesting police violence and denouncing racists. She said her salon has been "ruined" after a video surfaced of a man yelling "kill minorities" outside the salon.
As protesters gathered for the largest rally in Salem on Saturday, Graham posted a video on Facebook saying that after having a conversation with a "strong black woman" she realized how important every word can be.
"And also how important every action is," she said.
Pressing forward
While Graham said she initially believed warnings about the dangers of COVID-19, she now questions the severity of the virus after the Centers for Disease Control and Prevention has revised information, such as whether it spreads easily on surfaces.
"I believe the majority of Americans now believe that the government did everything they could to scare us into closing our doors," she said. "They enforced power over us based on some agenda."
Graham isn't sure what that agenda is but is pressing against it. Last month, she formed the Glamour! Institute for Freedom Legal Center, a nonprofit dedicated to preventing the government from enacting future shutdown orders for small businesses.
Graham said that Child Protective Services told her it has closed its case and she's preparing a lawsuit alleging the state retaliated against her. The agency responded by saying it was prohibited by law from discussing child welfare cases but a spokesman insisted it would never conduct an investigation because of someone's political beliefs or not complying with the stay-home order.
When asked if she ever considered taking a more quiet approach to contesting the governor's orders, Graham said that after she went public, she couldn't change course.
"Because after it went public, small businesses all over the nation were counting on me to take a stand," she said. "And I really felt like that had become the new agenda was to be the voice for other small business owners."
SUPPORT SALEM REPORTER'S JOURNALISM – A monthly subscription starts at $5. Go HERE. Or contribute to keep our reporters and photographers on duty. Go HERE. Checks can be sent: Salem Reporter, 2925 River Rd S #280 Salem OR 97302. Your support matters.
Contact reporter Jake Thomas at 503-575-1251 or [email protected] or @jakethomas2009.