Covanta Marion, a trash incinerator in Brooks, burns roughly 170,000 tons of garbage every year. (Troy Brynelson/Salem Reporter)
Clarification, Jan. 14: The House Committee on Agriculture and Land Use will reintroduce the proposal "at the request of the Marion County Board of Commissioners." Rep. Brian Clem said his support only extends to prevent his constituents' garbage rates from rising, whether that's through renewable energy credits or another fashion.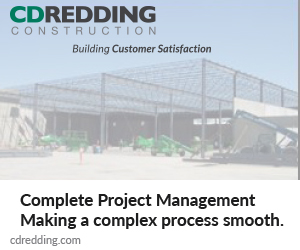 Like some kind of trash phoenix, the debate over whether garbage incineration can produce renewable energy is officially rising from the ashes.
State Rep. Brian Clem confirmed to Salem Reporter this week a proposal is in the works to deem waste-to-energy facility in Brooks as a renewable energy source when lawmakers convene the short legislative session in February.
Supporters say burning trash is better for the environment than using landfills. Opponents, however, say the air pollution, among other things, does more harm than good.
What legislators decide will shape negotiations later this year between Marion County and the company that operates Covanta Marion.
If the legislation passes, the plant would be allowed to sell some of its electricity at a premium. New Jersey-based parent company Covanta said that cash will help cover rising maintenance costs at the 32-year-old plant.
Without it, officials have said they may charge Marion County — and its residents —higher disposal fees. Or they may close the facility altogether.
Sound familiar? Lawmakers discussed the same proposal last year. That proposal passed the Senate, but never made it out of the House.
Clem said he was convinced by Marion County leaders to be the one to reignite talks because he doesn't want his constituents' garbage rates going up.
"I am going to try and convene people because it's a problem for my constituents and if their rates go up — I'd like that to not happen," the Salem Democrat said.
Clem said the new bill will likely come from the House Committee on Agriculture and Land Use which he chairs.
The proposal, identical to last year's, declares that the only material that could be considered for treatment as premium "renewable" electricity would be organic material like yard debris, food, or wood.
Electricity generated from anthropogenic material — manmade goods such as plastic bags and plastic straws — wouldn't qualify.
How much money the change would put in Covanta Marion's pocketbook is unclear.
County officials aren't sure how much revenue the plant could make under that deal. Covanta Marion burned 550 tons of garbage per day in 2018 and generated 13.1 megawatts of electricity. A little more than half of the plant's emissions come from biogenic material, according to the Oregon Department of Environmental Quality.
But county officials said Thursday they don't know how much revenue that could bring in. Covanta Marion's contract with Portland General Electric is not public.
"We're not sure what the breakdown looks like," said Brian May, director of the county Environmental Services Department.
Meanwhile, James Regan, a spokesman for the New Jersey company, declined to detail how the facility's fortunes could change under the legislation.
"I can't speculate on that. All I can say is the benefits the plants provide are numerous," Regan said.
Last May, Regan told Salem Reporter that not having the renewable designation would "hurt" the facility's viability. His predictions were less defined Thursday.
A Covanta Marion worker operates the claw that hoists trash into the incinerator. (Troy Brynelson/Salem Reporter)
"The future evaluation will have to be considered," he said. "I don't want to speculate on what happens in the long term. As we've talked about many times, that's all kind of in flux."
Marion County officials support the proposal to maintain the current level of operations in Brooks. If Covanta Marion isn't able to sell green electricity, the facility may try to charge the county higher prices or shut down altogether.
"It will be different. It won't be as good as what we have today, and prices may go up," said Marion County Commissioner Kevin Cameron. "They have got to find the revenues to reinvest over longer periods of time."
Cameron, a former state lawmaker, is optimistic he can rally others at the Capitol to the cause.
"We've made our local legislators much more aware how important this is without all those distractions around them," he said.
Marion County and Covanta will be negotiating a new contract after the session. Their contract expires Sept. 20.
According to May, there is no long-term plan yet in place if Covanta Marion shutters. He said the county would truck garbage to Coffin Butte, a landfill in Corvallis, until the county finds a permanent fix, a process that could take months.
"Even if we knew things were done early, it's going to take some time to develop a long-term plan," May said.
Still, there are groups who would rather see a Marion County landfill — at least temporarily — instead of treating garbage burning in the same renewable class as wind energy or solar. Covanta Marion was Oregon's 19th top emitter of greenhouse gas in 2018, according to the state DEQ.
"It's an all-hands-on-deck moment for climate change," said Damon Motz-Storey of Oregon Physicians for Social Responsibility. He said it's important for Oregon Democrats to "think very carefully before they cast a vote that will move them in the direction of rewarding a facility that puts so much greenhouse gas into the atmosphere."
The landfill-versus-incinerate debate will stage many of the battles. Both produce greenhouse gases, but sides differ on which one makes more sense. Two landfills also rate among the top 20 emitters of greenhouse gases, according to the state DEQ.
Regan and Cameron both said landfills would create more methane, a potent greenhouse gas. Regan said sending trash to a landfill "is just irresponsible in my view." That's also where Clem said many of his constituents draw the line.
"I have a lot of constituents who don't like landfills," he said. "They really hate landfills."
Motz-Storey said landfills make more sense in the short term, but said neither technology will make sense for the planet's future.
"This is hard work but we need to be doing it," he said. "It's not just a question of incinerators or landfills, but also about recycling and composting and waste reduction. We need to be thinking more broadly about more responsible waste disposal methods."
Cameron said changes in manufacturing are needed as well.
"The carbon footprint … of producing a plastic bottle is much bigger than the carbon footprint of us getting rid of it," he said. "We need to do everything we can."
Have a tip? Contact reporter Troy Brynelson at 503-575-9930, [email protected] or @TroyWB.