Gov. Kate Brown riles up the crowd in support of the cap and trade bill. (Aubrey Wieber/Salem Reporter)
SALEM – About two dozen kids came to the Capitol on Monday to celebrate Earth Day and lobby lawmakers to pass a major environmental legislation pending at the Legislature.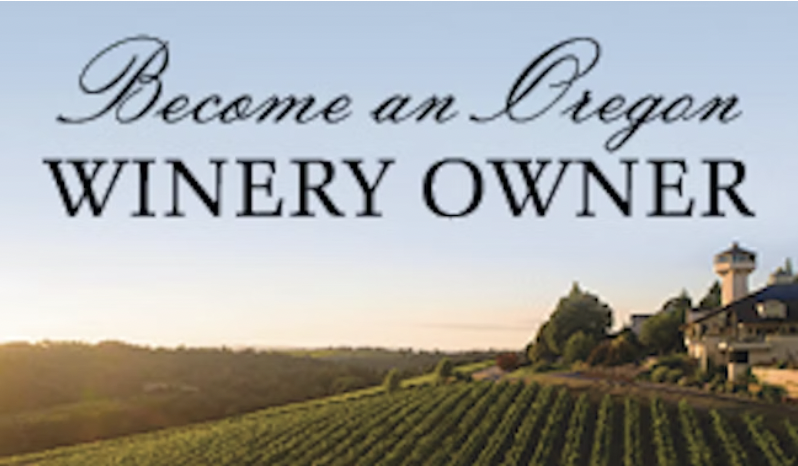 The kids held a press conference on the Capitol steps to present Gov. Kate Brown, Sen. Michael Dembrow, D-Portland, and Rep. Karin Power, D-Milwaukie, with a petition signed by 1,000 kids urging Oregon lawmakers to pass a cap and trade policy to control greenhouse gases. Power and Dembrow co-chair the committee working on House Bill 2020.
Ian Curtis of South Eugene High School talks about the importance of preserving the environment for future generations. (Aubrey Wieber/Salem Reporter)
Ian Curtis of South Eugene High School told the modest crowd about his recent visit to Silver Falls State Park.
"Decades from now, I want to be able to take my children to Silver Falls and have them experience the same beauty that I just experienced," Curtis said. "The same beauty that's graced this land for generations."
Cap and trade legislation would require large polluters to pay the state for their carbon emissions over a set limit. The goal is to push industry to find cleaner ways of doing business while generating revenue for environmentally friendly projects.
Renew Oregon's Madison Daisy (middle) gives Rep. Karin Power, D-Milwaukie, and Sen. Michael Dembrow, D-Portland a print out of the petition supporting cap and trade, signed by 1,000 kids. (Aubrey Wieber/Salem Reporter)
Dembrow said he hopes to move the legislation out of committee soon. He said he expects the bill to pass in the next month.
Renew Oregon, an environmental group that has lobbied heavily for cap and trade, helped organize the youth event and their petition. Brad Reed, Renew's spokesman, said it was the youth, though, that did the heavy lifting.
Edith Allen, left, and Ruby Haack gathered 500 signatures weeks after getting involved. (Aubrey Wieber/Salem Reporter)
Ruby Haack and Edith Allen, both 17-year-old students at Portland's Grant High School, are responsible for about half of the signatures. Haack said about a month ago she signed on to a mailing list for Renew Oregon and then got an email seeking youth involvement in the campaign for cap and trade.
She and Allen went to a Renew event to learn more about the policy and how to rally support. They found students at Grant were very interested in climate advocacy, but didn't know how to get involved or about the cap and trade bill.
"We found that actually it's been super easy to just reach out and find a way to do your small bit to get this bill passed," Allen said.
After students and lawmakers talked, Brown took the microphone to rally support for the bill, which would be seen as one of her biggest accomplishments in office.
"While Oregon is not the worst problem in the world, we can certainly be a solution, and we can certainly be a leader in tackling global climate change," Brown said. "Are you ready to work hard?"
For Haack and Allen, it was a surreal situation. They are politically minded, but haven't been active. They said this was a learning experience in how much impact a high school student can have.
"Going from not being that informed to talking to the governor, it was super cool," Allen said.
Kids around Oregon were able to get 1,000 people
All eyes were on the kids who helped put on the Earth Day rally, but around 100 adults also came out in support. (Aubrey Wieber/Salem Reporter)
Reporter Aubrey Wieber: [email protected] or 503-575-1251. Wieber is a reporter for Salem Reporter who works for the Oregon Capital Bureau, a collaboration of EO Media Group, the Pamplin Media Group, and Salem Reporter.
TRY A FREE SAMPLE – You can see for yourself the kind of local news reporting brought to you by the team of professional reporters at Salem Reporter. You can read us for free for 30 days. Signing up is easy and gives you 24/7 access to our reports. Sign up HERE.