Lead volunteer Russ Lipetzky, left, jokes with warming center guest Ckierra McKenzie. (Rachel Alexander/Salem Reporter)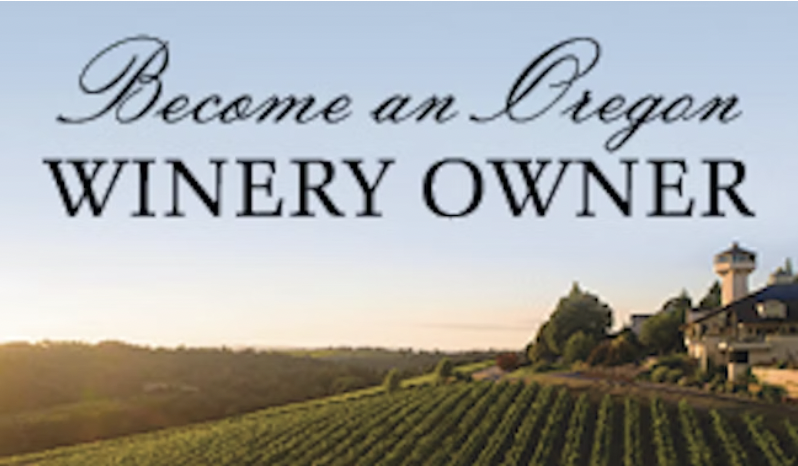 "Anybody else need a bag?"
Russ Lipetzky walked along a line of several dozen people gathered outside the basement entrance to First Presbyterian Church Wednesday night, passing out black trash bags.
It was a few minutes before 7 p.m., and volunteers, with Lipetzky at the helm, were preparing to open the church's worship hall on Chemeketa Street as an overnight shelter to keep homeless people out of the cold.
The church is one of three warming shelters in Salem that open when temperatures are expected to dip below freezing. It's the largest, with space for 86 people to sleep on mats and eight more to spend the night in chairs.
Many in line joked with Lipetzky as they waited in the cold.
"I've got so many bags from you guys I can make a thermal shirt!" one man said.
Another asked if they'd be served pizza inside.
"Yeah, there's a lot of pizza," Lipetzky said with a laugh.
The night had gotten off to a rocky start after one man waiting to come inside fell down the steep steps leading to the basement door, hitting his head.
Volunteers cleaned blood off the floor and medics called to the church confirmed he was okay shortly before the scheduled opening time, quelling some fears in the crowd.
"Does anyone have a bag or a cart they need locked up? Now's the time," Lipetzky told the crowd. He helped people chain a half dozen shopping carts to the church railing, ensuring they wouldn't be stolen overnight.
Chris, a warming center guest, plays with a fidget spinner while drinking coffee. (Rachel Alexander/Salem Reporter)
With the doors open, people filed down a basement hallway to a table staffed by volunteers Tanaya Everbe and Delana Beaton. Everbe signed each guest in and gave them a yellow wristband with their name and an ID number written on.
Beaton then made bands with the same name and number to affix to trash bags and suitcases carrying each person's belongings. Some had small purses or backpacks, while others had four or five bags of clothing and other items.
Once checked in, guests moved through a hallway to the church's worship hall, a windowless basement room covered by six rows of blue mats on the floor, with a pathway down the center.
A team of volunteers worked as runners, carrying the belongings to a storage room in the church to be returned in the morning. Guests were allowed to keep books, phones and other personal items needed for the night, but the storage system is designed to keep space open in tight quarters, where people sleep on blue mats just a few feet apart on the floor.
Mats cover the floor in the basement worship center at Salem's First Presbyterian Church. (Rachel Alexander/Salem Reporter)
Many of the volunteers had worked the previous night as well.
Everbe said she's worked to build a rapport with the regulars and often recognizes them.
"Larry! How are you?" she called to a man as the first guests streamed in the door.
Michael Spears, a young man with his dog, Buddy, in tow, said it was his first night in a warming center. He works as a freelance writer when he's able to find work, usually picking up assignments for ghostwriting or other projects online.
But with pay unpredictable and often low, Spears said he got behind on rent. His landlords were understanding and let him stay even though he owed them money, but he kept getting further behind.
An ad on Craigslist seeking work caring for people with disabilities or doing other odd jobs yielded nothing, he said, so he decided to make a go of living on the streets and try to save some money. He works from the library when he can, he said.
Some people went to sleep immediately after coming inside, tired from a day out in the cold. Others claimed a sleeping mat – often next to a friend or partner – and sat up, talking or sipping the coffee and broth provided by church volunteers.
Ckierra McKenzie sat at a pair of long tables near the side of the room, folding her headphones and phone chargers into plastic bags.
She wanted to make sure her phone had a full charge with some spare batteries so she'd be able to listen to music for her entire 10-hour shift at work the following day, she said.
McKenzie works through a temp agency and is currently assembling furniture to earn an income.
Her fiancé, Jason Woods, has epilepsy and earns Social Security disability, but at a little less than $800 a month, it's not even close to qualifying them for an apartment in Salem, he said.
The two sat next to each other, with Woods talking at high speed about the unfairness of expecting people with disabilities to live on a monthly amount that can't cover one month's rent, much less meet the income requirements most private landlords have.
The couple had plans to make the final payment on a car the next morning, McKenzie said. That would give them a place to store their stuff safely at night without carting it into a warming center.
That possibility nearly brought tears to her eyes. The date, McKenzie explained, was the 12 and a half year anniversary of her sobriety, and she said the coincidence felt like a sign.
"Somebody upstairs is saying you've proven yourself. Let's start getting you back on the right direction," she said.
Ckierra McKenzie, left, gives volunteer Tanaya Everbe a hug after discovering they share August birthdays. (Rachel Alexander/Salem Reporter)
The line of those checking in began to slow shortly after 8 p.m. By then, the floor near the check-in table was littered with small white squares of adhesive backing pulled off the bracelets being handed out.
In the worship hall and an adjacent, smaller room, people sleep on blue mats, smaller versions of the ones found in gyms.
At least a dozen people were asleep, even with overhead lights on and conversations happening around them. One coughed intermittently.
Some bundled inside the grey blankets handed out by volunteers, covering themselves from face to feet. Blankets are collected each morning and stored at the church in a bag labeled with the guest's name so returning people can have the same one. If a person doesn't return, the blanket is washed by church members who take them home, since the church's washing machine is broken.
A few people slept with shoes or boots on, not bothering to take off any of the layers of coats and sweaters they wore.
On one mat, someone left a handful of adult coloring books as nighttime entertainment. Three or four dogs walked around with their owners, staying mostly quiet unless they got too near other dogs. A few ate from a communal bowl of dry food on the floor.
By 8:30, all 86 mats were spoken for, and new people coming in were given an option – sit in a chair for the night, or be taken by cab to the city's two other warming centers at Church at the Park or Friends Church, both of which still had space.
Lights go on at 5:30, and people must be out the door by 7 a.m. Morning volunteers serve coffee and tea, but no breakfast.
Volunteer Cindy Francis said turning people away is the hardest part of the job. She also worked Monday night, when a volunteer shortage meant one of the centers couldn't open and people were turned away.
"There were people standing out there because we didn't have any room and they were thanking us for being there even though they didn't get a bed," she said.
Reporter Rachel Alexander: [email protected] or 503-575-1241.
TRY A FREE SAMPLE – You can see for yourself the kind of local news reporting brought to you by the team of professional reporters at Salem Reporter. You can read us for free for 30 days. Signing up is easy and gives you 24/7 access to our reports. Sign up HERE.