The doors outside the Senator Hearing Room, where public works employee Jamie Namitz in October publicly announced she was sexually discriminated against at work. Namitz recently complained to the state Bureau of Labor and Industries to investigate the county public works department. (Troy Brynelson/Salem Reporter)
A Marion County worker is accusing the public works department of sexual discrimination, continuing a battle that first spilled into the public last October and ended with the firing of her boss.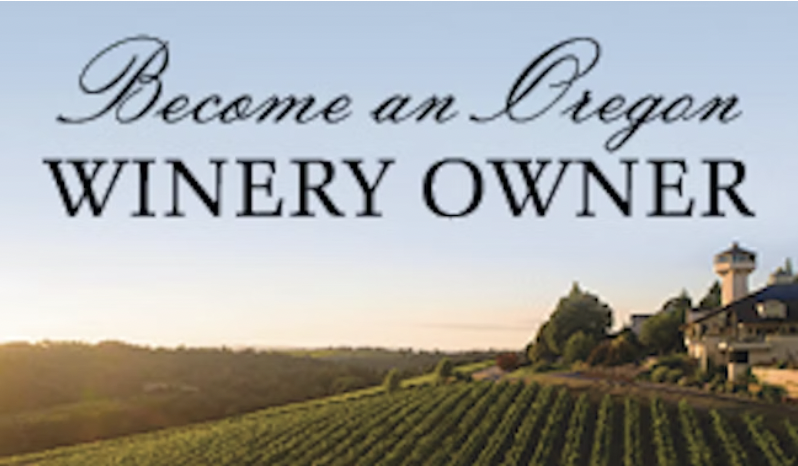 Jamie Namitz, an equipment operator in the department, complained to the state Bureau of Labor and Industries that she twice was passed over for promotions and harassed because she's a woman. Bureau officials recently released a copy of her complaint, filed in November.
Namitz wrote that in October 2017, she applied for a promotion but then later learned her supervisor changed the qualifications after she put her name forward. Namitz by that point had been with the county for 15 years. She still works there.
Then, in July 2018, she applied again and garnered an interview the following month, according to the claim. During that interview, however, the same supervisor, Operations Division Manager Don Newell, reportedly told her that she would not be respected by workers because she's a woman but called her "sexuality" an asset.
Namitz learned in September she would not get the promotion.
Following that, Namitz vented her frustrations publicly on Oct. 3 to the Marion County Board of Commissioners. Nearly 50 members of her union, the Marion County Employees Association, attended.
The state agency confirmed it is investigating Namitz's claims.
Investigators will sift through documents and interview witnesses to determine whether any employment laws were broken. Findings of violation are often settled privately between the employer and employee, according to Christine Lewis, Labor Bureau spokeswoman.
Jolene Kelley, Marion County's public information officer, said in an email Friday that "these types of matters are referred to county counsel for their review and follow-up." Namitz this week declined to comment.
But the state investigation puts focus squarely on how Marion County handled the allegations. The county has so far refused to make such details public.
In her testimony that was echoed by union representatives, Namitz said her complaints led to a personnel investigation that recommended firing Newell. She said Alan Haley, then the county public works director, didn't fire Newell. Haley retired soon after.
"They decided to go against HR's recommendation of termination, keeping him as my department head, keeping me in a hostile work environment, sealing my fate to never be promoted. I cannot tell you how long this behavior has been going on," Namitz said in her testimony.
Newell told the state his last day was Oct. 4, the day after Namitz's testimony. Marion County said its records show his last day was Oct. 11.
He was paid $113,434 between July 2017 and June 2018. He managed more than 50 employees to maintain county roads and bridges.
Newell on Friday declined to comment.
Marion County, through Assistant County Counsel Bruce Armstrong, has declined to release records of the personnel investigation, asserting they were exempt from public disclosure.
Salem Reporter appealed that decision to Marion County District Attorney Paige Clarkson, who under state law has the authority to order public agencies to disclose public records. Armstrong said in a letter to Clarkson that releasing investigative records invades employees' privacy. He said disclosing the Newell records would make future personnel investigations more difficult. He said the public interest would require disclosure only instances where criminal conduct was involved. Otherwise, he said, the public had no right to see the records.
"(The) idea that media entities should perform public oversight of government human resources functions is simply not contemplated under Oregon Public Records law," Armstrong wrote. "Human resources functions should not be operated in the glare of public opinion and the Legislature has not authorized such an approach."
Clarkson denied Salem Reporter's appeal.
The county has resisted disclosing any information about the matter. Salem Reporter also sought records of any county settlement with Newell.
Kelley, the county spokeswoman, wrote on Oct. 18 that the county "can neither confirm nor deny whether the requested records are in its custody, to the extent such documents exist they would be exempt from disclosure pursuant to (Oregon public records law)."
When Salem Reporter sought an order from Clarkson for access to any such records, county officials then said there were none.
The county also took nearly a month to produce its record of Newell's state unemployment claim. Under Oregon law, governments generally are required to disclose records within 15 days. The county charged $8.65 for the six pages and staff time.
The document – a notice of claim for unemployment benefits – showed in answer to a question that Newell was "discharged" from his county job on Oct. 4.
The county responded to a public records request for Newell's recent pay stubs with six pages for which it charged $25.39. County officials initially redacted information about sick leave pay and employer contributions to retirement, which are public record. The county relented on the redactions when later challenged.
Lewis, spokeswoman of the state agency, said investigations can last up to a year. Meanwhile, Marion County aims to conduct an audit of workplace behaviors in March.
Have a tip? Contact reporter Troy Brynelson at 503-575-9930, [email protected] or @TroyWB.