Salem residents have an opportunity this weekend to help transform an unused portion of Bush's Pasture Park into a unique garden which will include 2,000 plants, ornamental landscaped beds, native trees and clipped hedges.
Mission Street Parks Conservancy is raising money with a spring plant sale from 10 a.m. to 6 p.m. Friday, April 28, and 9 a.m. to 3 p.m. Saturday, April 29. Natives, perennials, annuals, herbs and edibles will be on sale at the Soapbox Derby track adjacent to the stadium on Mission Street. The sale also will include roses propagated from the Tarter rose collection and plant experts will be on hand.
The conservancy recently announced plans for the 7,500-square-foot Woodland Garden to be located just north of the parking lot adjacent to the Bush Barn Art Center. This is a joint project with the city of Salem. It has a projected cost of $125,000-$150,000, with the city contributing the labor of grading the property and installing an irrigation system.
"It is the largest such project in Bush's Pasture Park in years," said Bill Galbraith, a Conservancy volunteer.
The wheelchair-friendly garden will be arranged in four layers defined by plant foliage. In a recent interview, Michael Slater, landscape designer, garden manager and Conservancy member who originated the idea explained, "I divide space into horizontal lines in my own gardening. I like clear layers, which results in a managed space which also looks natural. We want to keep the line of sight clear for an average sized person. Nearly everything that is plant material is either below four feet or over seven feet."
He said Woodland Garden will include plants woven into the ground cover.
"There will be tables for people to socialize, eat and relax, bringing together the feel of Oregon's conifer forests with the flowering trees and ornamental gardens of the park," he said.
To complete the project, Conservancy members will plant 200 shrubs and trees and 2,000 separate pieces of groundcover.
Slater proposed the project in 2021.
"I think it's important we utilize our space well in an urban environment. We shouldn't allow neglected spaces like the one we're using for the Garden to remain missed opportunities," he said. "I thought, 'This deserves to be a garden space that will wow park users.'"
The unused property has an interesting history. For hundreds of years the land within Bush's Pasture Park served as Kalapuya hunting grounds, and there was a native American fishing village along the shore of Pringle Creek within the current park boundaries.
The plot was then used as a vegetable garden by the Asahel Bush family in the 19th century. In 1877 Bush built what is now known as Bush House Museum, and in 1917 the Bush family donated 57 acres to the city for a park, which eventually grew to its present 90 acres.
Mission Street Parks Conservancy began as Bush Conservatory Gardeners in 1979, when the Salem Art Association solicited volunteers to care for its plant collection. The group's mission has evolved to include saving the park's iconic Oregon white oaks and raising the level of care for many Salem parks.
The Conservancy is staffed by 20-30 volunteers who come together every Tuesday morning to work. Unlike most nonprofits, it grew in numbers during the Covid pandemic.
Projected completion date for the project is the end of this year. Asked about an opening ceremony for the garden, Slater replied, "I certainly hope so – it's been a lot of work. If not, it will just be me drinking the champagne."
STORY TIP OR IDEA? Send an email to Salem Reporter's news team: [email protected].
SUBSCRIBE TO GET SALEM NEWS – We report on your community with care and depth, fairness and accuracy. Get local news that matters to you. Subscribe today to get our daily newsletters and more. Click I want to subscribe!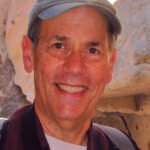 Eric Schuman of Salem is a retired physician associate whose interests include pet therapy and photography.