Five acts will take the stage at the Elsinore Theatre on Saturday and tickets will support two of Salem's largest arts and culture organizations.
The joint fundraiser, benefitting the Salem Art Association and the Salem Multicultural Institute, marks the first time the two organizations have collaborated in this way. If the event is successful, organizers say, it won't be the last.
Organizers say ticket sales are slower than expected and they hope the community decides to turn out for the unique show.
The show's headliner is Amythyst Kiah, best known for her Grammy-nominated song "Black Myself." This is her only Oregon appearance on her current tour, and she recently completed a stint as the headliner for The Who.
Kiah's music is a blend of blues, soul, and roots. Rolling Stone describes her current album Wary + Strange as a "masterful blend of lonesome folk and neo-blues." Her music can defy description, as it doesn't fit neatly into any genre. She's often described as sounding completely original.
"We wanted people who were there for the opera to get jazzed by the Latino band and vice versa."

–Matthew Boulay, executive director, Salem Art Association
Other performers include Pachanga, a local Latino dance band that's a favorite among World Beat attendees, and local opera singer Ellie Niver will sing. Jan Michael Looking Wolf and Robin Gentlewolf will perform a musical land acknowledgment—a formal statement that the event is taking place on land once inhabited by indigenous people. Bend artist and musician MOsley WOtta will emcee the evening.
Tickets are $52, available in advance at the Elsinore or at the door the day of the show. Doors open at 6 p.m., and the show starts at 7 p.m.
Matthew Boulay, executive director of the Salem Art Association, explains that the idea of a joint fundraiser stemmed from the Covid pandemic.
The organization's largest fundraiser, the annual Clay Ball, was canceled for two years due to pandemic concerns, and when restrictions were lifted, the team started looking for new event ideas. The Clay Ball raised more than $26,000 in 2018, representing about 10% of the organization's income.
Finding the right replacement was crucial, and partnering with the Salem Multicultural Institute made sense, Boulay said. The Salem Arts Association's Salem Art Fair and Festival and the Salem Multicultural Institute's World Beat festival are Salem's two largest cultural events.
Overlapping missions and musical event know-how made creating a shared event relatively easy.
Once the organizations decided to work together, the planning started.
"We really wanted it to be a celebration of cultural traditions and a blending of genres. We wanted people who were there for the opera to get jazzed by the Latino band and vice versa," Boulay said. "We want people to love the art they love, but we also want people to have a chance to discover new art. It felt much more fun to put an opera singer in with Amythyst as well as a traditional flautist. Each in their own right is really talented, and it feels like this is a once-in-a-lifetime lineup."
"If we break even on this, we did a good job. We had an event that people could enjoy," he said.
But raising money is important too. Both organizations have mission-based projects that require funding.
The Salem Art Association has been serving the mid-Willamette Valley since 1919. In addition to holding the Salem Art Fair and Festival, the group engages more than 7,000 teachers, administrators, students, and parents with the Community Arts Education program. The association also distributes backpacks filled with art supplies to children in the Salem area.
The Salem Multicultural Institute was founded in 1997 by two moms watching rising racial tensions in Salem. In addition to holding the Salem World Beat festival, the Institute maintains a gallery and performance series to encourage local ethnic communities to share their traditions.
Both organizations hope to fill their coffers to keep their vital programs running in the Salem area.
"We need to double-down on ticket sales," he said. "It's a new event, and getting the word out is hard. That's our only challenge or limitation."
STORY TIP OR IDEA? Send an email to Salem Reporter's news team: [email protected].
SUBSCRIBE TO GET SALEM NEWS – We report on your community with care and depth, fairness and accuracy. Get local news that matters to you. Subscribe today to get our daily newsletters and more. Click I want to subscribe!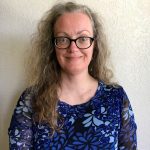 Jean Dion is a freelance writer and marketing professional. She's lived in Salem for about 10 years. When not writing, she dabbles in gardening, photography, and caring for her dogs, cats, and rabbits.