The White House pardon for those charged with marijuana possession last week left Oregon advocates for drug policy reform hopeful for how this could change lives.
For Andy Ko, the executive director of Oregon's Partnership for Safety and Justice, this change was decades overdue and signaled a significant change in the approach to decriminalizing drugs to come. In fact, the development made him cry with joy.
"It's a big deal. It's like the prison walls are crumbling," he said.
President Joe Biden announced on Oct. 6 that he would grant a full pardon to all those convicted for the simple possession of marijuana, stating that "no one should be in jail just for using or possessing marijuana." Officials stated that about 6,500 people were convicted of simple possession between 1992 and 2021.
He also urged states to follow suit, and recognize the racist implications marijuana charges have historically carried.
"While white and Black and brown people use marijuana at similar rates, Black and brown people have been arrested, prosecuted, and convicted at disproportionate rates," Biden stated.
"Just as no one should be in a federal prison solely due to the possession of marijuana, no one should be in a local jail or state prison for that reason, either."
President Biden also announced that Attorney General Merrick Garland will evaluate the current federal classification of marijuana as a Schedule I drug of the Controlled Substances Act, also applied to the most dangerous substances, such as LSD, fentanyl and methamphetamines.
Biden has historically been a proponent of the "war on drugs" movement and creating tougher sentences through his legislative work. For him to change course is significant, Ko said.
"There was actually an acknowledgement by Joe Biden that for people who use drugs – not necessarily people who are addicted to drugs – but people who use drugs and use them in a way that doesn't harm anybody, that it is wrong to treat them as criminals," Ko said.
Ko worked for years on drug-related justice issues, serving as the drug policy director for the ACLU of Washington and for the ACLU drug law reform project, as well as many others. He was also a proponent of Measure 110, which passed in 2020 and reduced penalties for drug possession, making Oregon the first state to decriminalize the personal possession of illegal drugs. It also delegated taxes s from marijuana sales to fund new drug addiction treatment and recovery grant programs.
He's seen the effect of marijuana charges through his work across the U.S.
"(People) might not realize how many people are still suffering from receiving a marijuana conviction," he said. "The states have by far the largest number of drug cases, compared to the federal system. The federal system is just a drop in the bucket."
Marijuana is legalized for recreational use in 19 states, including Oregon. Most other states have policies allowing it for medical uses, or just products with CBD, a non-psychoactive component of marijuana, or those with low levels of the psychoactive component THC. Only three states have no public access to cannabis: Idaho, Nebraska and Kansas. 
Kristina Edmunson, spokeswoman for the Oregon Department of Justice said the state does not track federal marijuana convictions, so there is not a clear count on how many Oregonians this pardon will affect.
However, she said Attorney General Ellen Rosenblum supports the president's action. She supports federal legalization of personal marijuana use, Edmunson said. Oregon decriminalized possession of less than an ounce of marijuana in 1972. 
The federal pardon comes at an important time with the general election approaching.
"In Oregon, if you are convicted of a felony and incarcerated, you lose your right to vote for the period of time in which you're incarcerated. You regain it upon release," said Ben Morris, spokesman for the Secretary of State's office. "So, hypothetically, someone pardoned who was then released from prison is able to re-register by October 18, which is the deadline to be allowed to vote in November."
Ko said he wants to see change continue. States could follow suit and expunge old marijuana convictions. Oregon has a path to expungement, but still requires people to go through the process individually.
"That's the easiest thing that we possibly could do," Ko said.
Ko also said he would like to see a continued emphasis on recovery and treatment for those with drug addiction should continue to be an emphasis.
"We have people who may really be seriously hurting themselves and suffering from their addiction, but we don't necessarily do anything about it," he said, noting that Measure 110 has expanded these resources. "So all the different things that people would do, and do effectively already to address addiction and keep people alive, rather than criminalize people with addictions, that's all moving forward right now. It's happening all around us, in particular, here in Oregon."
Contact reporter Jordyn Brown at [email protected].
JUST THE FACTS, FOR SALEM – We report on your community with care and depth, fairness and accuracy. Get local news that matters to you. Subscribe to Salem Reporter. Click I want to subscribe!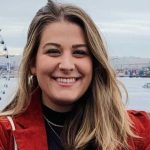 Jordyn Brown is an Oregon journalist who formerly worked for the Eugene Register-Guard.