Marion County Dog Services has seen an influx of lost dogs in need of shelter over the last year causing strain on their system and increasing concern when the shelter doesn't have enough kennels.
The county-run shelter is in charged with caring for stray and lost dogs in the county, with high demand for their services. They do not take in cats or other animals, and even without them they've been at capacity in the 40-kennel shelter.
"Animal shelters across the country have really been struggling," said Melissa Gable, dog services manager. "I've been doing this for 25 years and what I'm seeing here right now reminds me of what we had in Phoenix back in the late '90s. Our shelters are full – they're at capacity and it just kind of feels like there's no end in sight."
Staff believed they were getting ahead of the curve the last two years, as shelter numbers and intakes remained low through the peak pandemic years. However, this year, the numbers are increasing again to what they were before the pandemic.
Gable attributes this to a combination of issues, such as more people coming in due to shortage of veterinary services and higher puppy population. 
"We consider ourselves at critical capacity or at capacity when we have 10 or fewer kennels available," Gable said. "So we've been at capacity since late last year."
This year between January and August, Marion County Dog Services has taken in 877 dogs, she said. In 2021, they took in 627 dogs, and 693 dogs in 2020.
The length of time dogs stay in the shelter has also become longer than previous years. In 2021, Gable said the average length of stay for a dog in their kennels was about six days. Now the average length of stay has gone up to 10 days. 
The shelter's kennels have heated floors and allow the dog to go inside and outside. There are also some smaller kennels primarily used for intake, which do not include an outside space.
"If all of those kennels are full then we have to look for other places to put the dogs. So for instance, I've had a dog in my office for two weeks," said Gable. 
It's a day-to-day game of roulette, shuffling pups around and trying to make room for new intakes, but the demand is high. This week, the shelter received nine new dogs in just one day.
Gable said they receive dogs from many situations. Anecdotally, Gable said they believe many animals brought in are actually owned dogs that are being surrendered when their owners cannot rehome them. However, Marion County does not take in owned or surrendered dogs. 
"That's doing a disservice not only to the staff and the team here, it's filling the kennel with a dog that's truly not a lost dog," she said. "Which means now when I get a truly lost dog, where am I going to put that one?"
They have also seen people bring their dogs in for medical attention because of a shortage of veterinarian services. The pandemic also made an impact because businesses were shut down, weren't getting spayed or neutered, so more puppies were born during the pandemic to add to the local population.
"It's really discouraging for a lot of shelter employees. It gets emotionally and physically difficult to have to deal with," Gable said. 
To try to help the issue, the county has taken a few steps, such as reducing adoption fees and trying to keep appointments for people to see select dogs and help them find the right match. But there are some things residents can do to help.
"A big goal here is to get as many dogs in Marion County licensed as possible and a lot of people don't even know that they need to do that and they don't see the reason for it," Gable said. 
When dogs are licensed, it ensures they are vaccinated against diseases like rabies that could otherwise spread in the community, and it makes it significantly easier for them to return lost dogs to their owners. Most times, the county's animal control officers can look up the license and quickly return the dogs home themselves, without even needing to bring them in and take up kennel space.
"The other message that we are trying to get across is, if you find a lost dog, and you can safely contain it, post signs and go on Nextdoor and post on Facebook," Gable said. "Most dogs stay within a mile or two of their homes. If a neighbor finds them, they're usually reunited within 24 to 48 hours. So that prevents the dogs from even coming to the shelter." 
Staff also urge people to keep a close eye on their dogs to ensure they don't get lost and end up in the shelter taking a spot that could otherwise be used for another pup in need.
To find more information about Marion County Dog Services and set up an adoption appointment, visit the website at www.co.marion.or.us/CS/DogServices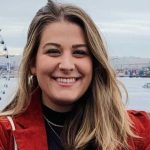 Jordyn Brown is an Oregon journalist who formerly worked for the Eugene Register-Guard.