Salem's own Chomp! Chocolate has a lot to celebrate this month rounding out its first sweet year of production.
The local vegan chocolatier recently received an award from SEDCOR, an economic development group for the mid-Willamette Valley, honoring the work Chomp has done over the last year. This weekend, it will host an open-house style anniversary celebrating the company's rapid growth..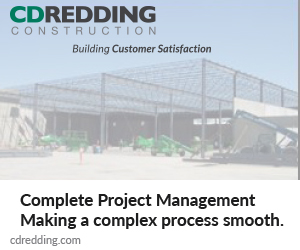 "It's nice to be seen and know that people see we're doing something special here," said founder Ben Bailey. "For us it's really a sign that this is an idea that could really work and is a need. It almost feels like someone is cheering you on to keep going."
Chomp launched last September, and in a year has grown to have six staff in a 4,500 square-foot factory space in Salem that produces about 30,000 chocolate bars a month. Their products are now in more than 350 grocery stores nationally, including all of the Fred Meyer stores in Oregon.
Some of their products include chocolate bars, peanut butter cups with homemade peanut butter, and chocolate covered espresso beans.
Bailey grew up in Dallas, Oregon, in a farming community. While living out east as an adult, he was inspired by Milton Hershey's entrepreneurial spirit and became "obsessed" with chocolate, making it at home for family and friends. Around the time he moved back to Oregon in 2020, Bailey also adopted a vegan lifestyle.
He noticed the plant-based milk movement was starting to take off, but at the time there weren't a lot of great options for things that would normally use dairy milk, like sweets.
"My mind went back to chocolate," he said.
Bailey decided that he wanted a plant-based milk chocolate, and if he couldn't find it on the shelves, he would make it himself. He set out toward perfecting a vegan chocolate that could have the same creamy texture and rich chocolate, roasting his beans in his oven at home, working with his own small chocolate machine, making 248 batches, all which took about 24 hours to complete.
"After batch 248, I said, 'I'm going to start a chocolate factory,'" he said.
Chomp achieves the sugar, protein, and fat content found in milk chocolate with plant-based ingredients, such as oat milk, making a creamy and smooth vegan chocolate that is not bitter or dark. They produce all their chocolate products starting with roasting the beans to develop the flavor, grinding the seeds and melting the cocoa butter, and breaking down all the ingredients to small particles to eliminate the grittiness and create a smooth, creamy texture.
Bailey said he thought about going to Portland at first, but wanted to have something "in Salem, for Salem."
"I want to become known as a chocolate town in the U.S." he said. "I'd like to be here for a long time and provide a lot of jobs for people and opportunities for events. I wanted to have something special here."
A major part of the company's model revolves around ethical sourcing and support for farmers, and making the chocolate with transparency about where the supplies come from.
"We're on the Food Empowerment Project's approved chocolate maker list," he said, referring to a nonprofit organization which supports veganism and sourcing food that is sustainable and free from exploitation of humans and the environment. "If you're on that it's pretty safe that you're doing things responsibly. That's definitely a big deal to us besides being vegan our mission is to try to reduce slave labor and make life better for farmers."
Chomp sources its beans from a co-op called Uncommon Cacao, which buys direct from farmers, and always keeps information about where the beans came from, who was involved, how much the farmers were paid, and more.
"Chocolate is so accessible, we eat chocolate every day, but it takes 500 seeds to make about eight bars of dark chocolate, and there are 30 seeds on a cacao tree, so a lot of labor goes into it even before it comes here," Bailey said.
In the future, Bailey said he wants to build an educational component for the company by hosting field trips and helping show kids the scientific and creative aspects of candy-making.
For now, people will get a chance to see the full bean-to-bar production during Chomp's anniversary celebration on Saturday from 11-6 p.m. for a fun day of factory tours, chocolate giveaways, and the launch of new Halloween-themed candy. It is free to attend and will be held at the main factory at 2195 Hyacinth St. NE in Salem.
"We're trying to build a long-lasting company that grows with the plant-based movement because I don't think it's a fad. I think it's going to be something we evolve to," Bailey said. "It's an opportunity for innovation. I think we're all going to be surprised by what we can replace."
Contact reporter Jordyn Brown at jordynnbrow[email protected].
JUST THE FACTS, FOR SALEM – We report on your community with care and depth, fairness and accuracy. Get local news that matters to you. Subscribe to Salem Reporter. Click I want to subscribe!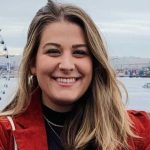 Jordyn Brown is an Oregon journalist who formerly worked for the Eugene Register-Guard.