The Salem Pops Orchestra has been playing music through the falling leaves, holiday lights and to welcome spring for the last 60 years.
Until everything went quiet.
"We emailed but we didn't meet to rehearse or make any music together for two years," said Ike Nail, orchestra director, who climbed back onto his podium for the first time this summer.  
Covid had shut down most of the country but it had silenced the Salem Pops Orchestra. Without rehearsal space and a lack of willingness by its volunteer members to gather, there was little else to do but wait.
Waiting, Nail had done before.
Born and raised in Texas, he became a teacher and went on to earn a doctorate. He ping-ponged between California, Mississippi and Texas looking for the right fit before landing in Oregon in 1994 to become the band director at Sprague High School.
"I wanted to see how much culture shock I could absorb," Nail joked. "But maybe it was all of those rainy Friday nights at some point that I decided I wanted to teach college again."
Nail landed at Western Oregon University where, at the height of Covid, he found himself making music where he could, including adhering to university protocols that saw his student orchestra performing outside in the snow.
"I have a picture somewhere of me conducting in the snow and everyone had masks on," Nail said of the Covid protocols that went into effect days after the Salem Pops Orchestra played, unknowingly, for the last time and just before a scheduled performance that never happened.
"We played the spring pops concert on March 7 and we had a scheduled concert at Western with those groups on March 12," Nail said.
That concert was canceled the day of as Western went to online classes and prohibited groups from gathering.
"We (Salem Pops Orchestra) didn't have another rehearsal after that," Nail said.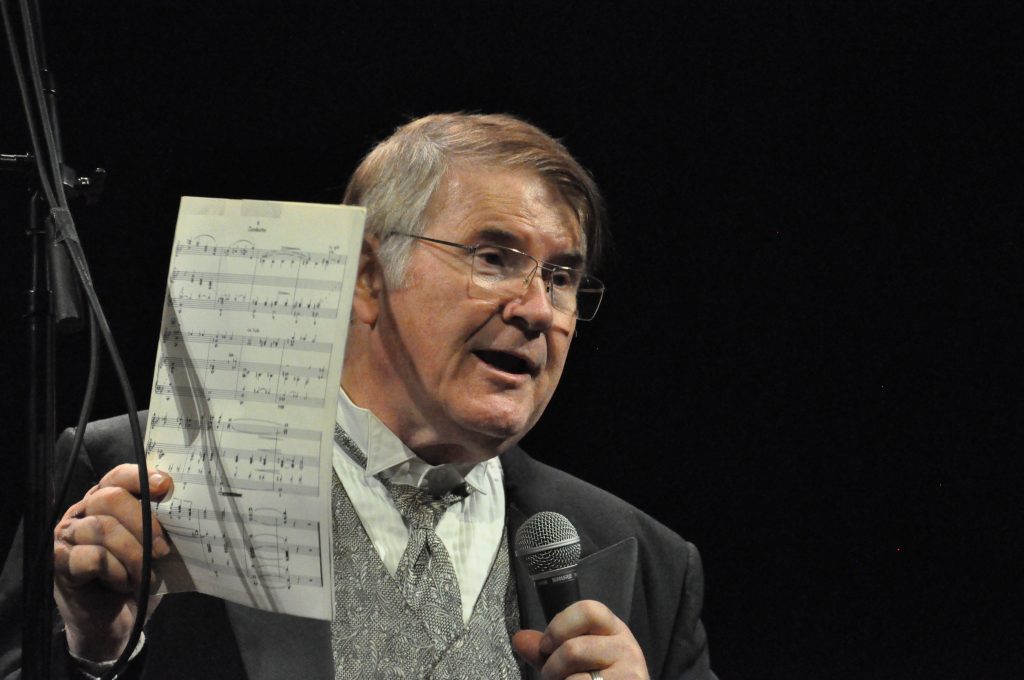 While the pandemic wore on, the group–which plays jazz, pop, classical and popular music– kept in touch via email but concerts were halted and rehearsals postponed.
"When you're dealing with mostly ammature musicans even if they're into it, if they don't have somewhere to play, a regular rehearsal, their skills die awa," Nail said. "So, after two years of that we found that we could rehearse."
But not everyone came back.
"There was some hesitancy," Nail said. "With stories early on about the choir in Washington where they rehearsed and then the choir got sick because they were together and singing and absorbing each other's droplets. But we met, not a lot of people showed up but we met."
It was a Monday in March, days after Russia invaded Ukraine.
"That was the topic of discussion," Nail said.
After being separated for two years and with some members weary of coming back under the cloud of a virus, Nail said he saw possibility.
"I suggested taking this negative and making a positive," he said. "It seemed that we could focus on a real reason to meet and present a concert. It would be helpful to get us back on our feet and in some small way, we could contribute to Ukraine. As soon as I suggested it, it was unanimously agreed upon."
On June 12, the Salem Pops Orchestra returned to the stage at South Salem High School. A bit slimmer than normal with 40 performers on stage but enough to field each section.
"We either had to get up and get moving or just sit there and die," Nail said of the move to play again. "It was a joy. It really was a joy to see people I hadn't seen besides by accident and come together. People's relationship to music, even professionals, no one does it because it's a job. You do it because you love it. And to come back to that relationship, it was a special occasion and we were all pretty pumped about it."
The event raised about $2,700 for the Ukraine Red Cross, and Nail said he'll throw in his own cash to bring it to an even $3,000.
And the orchestra will keep playing.
With concerts scheduled for November, December and March 2023, the group is still figuring out the location but are hoping to make stops through Salem like it used to, playing senior homes.
"It will take us a bit to get back up to speed," Nial said, "but doing this, this spring really gave us a big boost."
Contact reporter Caitlyn May at [email protected].
JUST THE FACTS, FOR SALEM – We report on your community with care and depth, fairness and accuracy. Get local news that matters to you. Subscribe to Salem Reporter starting at $5 a month. Click I want to subscribe!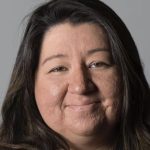 Caitlyn May served as a journalist for nearly a decade in Nevada and in Linn Lane counties in Oregon with a focus on rural stories and long-form journalism. A graduate of both Oregon State University and the University of Oregon, she currently serves as an elementary school teacher but returns to journalism now and then, remaining a dedicated supporter of the Fourth Estate.