The Oregon State Fair is hiring more than 400 people for the annual event by hosting a job fair on Saturday in Salem.
"We are looking for people who are upbeat, hardworking, on time, and feel comfortable helping guests with directions and questions and working in the hustle and bustle and non-stop action of the fair," said fair spokesperson Kimberly Jacobsen.

More than 400 positions have to be filled for admissions, parking, the carnival, concessions and security. No experience is necessary.
"No special skills are required," Jacobsen said. "Just a willingness to work and learn different life skills like customer service, money handling and food service, all things that will help them in the future."
Concession workers will need to have a food handler permit before starting but can obtain one through an online process from home.
Parking and admissions will go through mandatory training and other positions may require training as well.
"In this difficult job market we expect that things can be a little more challenging," Jacobsen said, "but everyone loves the fair. It is a fun place to work. A great way to earn some extra cash in a short amount of time. Also working at the fair helps people learn how to connect with people and build lifelong friendship and possible year-round work."
Some positions will have flexible schedules but all scheduling questions should be asked at the job fair of the specific departments, Jacobsen said.
The job fair begins at 9 a.m. on Saturday in the Pavilion, 2330 17th St. N.E., and goes until all positions are filled. Interviews will take place in person and fair managers, carnival, fair lift, and concessionaires will be on hand to hire qualified applicants on the spot.
Job seekers should bring a picture ID, social security card, birth certificate or passport. Applicants must be 16 or older for carnival and concession positions and 18 or older for carnival ride positions.
The fair will be held from Aug. 26 through Sept. 5 at the state fairgrounds.
Contact reporter Caitlyn May at [email protected].
JUST THE FACTS, FOR SALEM – We report on your community with care and depth, fairness and accuracy. Get local news that matters to you. Subscribe to Salem Reporter starting at $5 a month. Click I want to subscribe!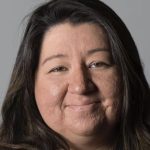 Caitlyn May served as a journalist for nearly a decade in Nevada and in Linn Lane counties in Oregon with a focus on rural stories and long-form journalism. A graduate of both Oregon State University and the University of Oregon, she currently serves as an elementary school teacher but returns to journalism now and then, remaining a dedicated supporter of the Fourth Estate.