Capital Fieldhouse, formerly known as The Hoop, is hosting a free summer sports camp Aug. 1-3 for underprivileged and homeless kids. (Courtesy/Capital Fieldhouse)

Everyone who grew up in Salem knows The Hoop, says Jack Moothart–a freshly graduated college student who found a solid foundation for his community building in what is now the Capital Fieldhouse.
"We are just rebranding now under new ownership," Moothart said of the facility located on Fairview Industrial Drive in Salem. He's working as the operation manager and community outreach specialist.
New owner and former Willamette University Men's Soccer Coach Lloyd Fobi took possession of the building at the start of the summer, continuing to operate the facility as a sports center.
First thing on the list was to introduce the new Capital Fieldhouse as a community partner.
"We are trying to create partnerships to better the community," Moothart said. "We are for profit but we're doing a lot of work in the nonprofit realm. We're trying to create a space for sports to be accessible for people."
From Aug. 1-3, Capital Fieldhouse will put on a free sports camp for 125 local kids in grades four to 10, alongside the ML20 foundation–an organization started by former Portland Trailblazer Maurice Lucas.
Lucas died in 2010 but his son David has carried on the foundation and is partnering with Capital Fieldhouse to reach an audience in Salem.
"It's also our way of tapping into the Portland community," Moothart said. "Our aim is to give kids who are underprivileged, homeless or underserved three days to work on skills, but the biggest piece is the educational component."
The camp will host a guest speaker each day including former NBA player Martell Webster and David Lucas whose organization is based on seven pillars: goal setting, integrity, leadership, hard work, personal responsibility, respect and positivity.
"These kids aren't just coming to a sports camp and getting better at basketball or volleyball," Moothart said. "They will learn things from those seven pillars that they can apply to their lives."
Sports will be played, though – basketball and volleyball. Attendees can sign up for one and neither team is restricted by gender.
"We have individuals signed up for basketball and individuals interested in volleyball," Moothart said. "We don't know who is a boy and who is a girl. It's not fair to say that in 2022 anymore."
The camp is set to run from 8 a.m. to 4 p.m. each day with local entities helping to recruit interested kids.
The Salem's Boys and Girls Club, Home and Youth Resources and Be Bold Street Ministries are a few of the local organizations who are helping get the word out. Restaurants have also hopped on board to help.
Lunch will be provided by community partners Venti's, Basil and Board and Sanchos Taco and Ice Cream Truck–one on each of the three days.
"Hopefully," Moothart said, "this is just the kickoff event and we'll be hosting more of these in the future."
Aside from the six basketball and volleyball courts housed inside the Capital Fieldhouse that will be used for the camp, the facility also has 18 pickleball courts, a bar and restaurant.
For more information or to sign up, visit the Capital Fieldhouse website.
Contact reporter Caitlyn May at [email protected].
JUST THE FACTS, FOR SALEM – We report on your community with care and depth, fairness and accuracy. Get local news that matters to you. Subscribe to Salem Reporter starting at $5 a month. Click I want to subscribe!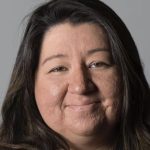 Caitlyn May served as a journalist for nearly a decade in Nevada and in Linn Lane counties in Oregon with a focus on rural stories and long-form journalism. A graduate of both Oregon State University and the University of Oregon, she currently serves as an elementary school teacher but returns to journalism now and then, remaining a dedicated supporter of the Fourth Estate.