Aaron Harris (Courtesy/Wade Harris)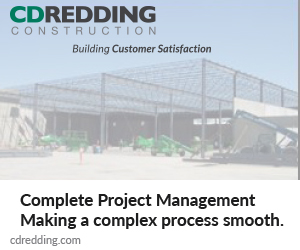 Wade Harris stopped by a west Salem neighborhood around 8:30 a.m. Nov. 19 to pick up a friend when he saw firetrucks and police cars down the street.
He knew his adopted son, Aaron Harris, was squatting at an abandoned house in the area with his girlfriend, Taylor Wallace.
"I was praying that it wasn't but I kind of felt like it was their place," Wade Harris said.
Harris called the man he was meeting, who was doing work at his church. "I'm here, but what's going on down the street?" he recalled asking. "My son's house is over there."
He walked over and spoke with a detective, who told him the address was the same as his son's.
While Harris was asking the detective what happened, his friend walked to the back of the house. "He said, 'They're pulling out body bags.' And so I lost it."
Harris happened to arrive in the neighborhood half an hour after the fire was reported at 1132 8th St. N.W.
Witnesses said they saw smoke coming from a single-story home, and firefighters quickly contained and extinguished a "small fire" inside the home, according to a Salem Police Department news release.
Aaron Richard Harris, 33, and Taylor Alyssa Wallace, 25, were found dead in the home during a fire investigation. Three dogs were also found – one inside the home that died, and two outside the home that survived and are being cared for by neighbors.
Wade Harris said his son had been staying at the house with his girlfriend. "They were bringing a lot of homeless people in and out of that home," he said. "There was a lot of issues going on, a lot of crime, a lot of stuff. He told me about them." Harris also said his son was being threatened while staying at the home by people who weren't happy with his relationship with his girlfriend.
The night before his son died, Harris told him he wasn't safe there and needed to leave. "But he loved his girlfriend, and he said, 'I can't leave her.'"
The Salem Police Department said Monday afternoon that it completed its investigation into the fire, according to a news release, and concluded there was no foul play in the deaths.
Greg Walsh, emergency manager for the city of Salem, said police determined the cause of their deaths was fire-related, but the cause of the fire is still under investigation.
Aaron Harris was born March 23, 1988 in Los Angeles.
His mother couldn't take care of him, Harris said. When he was a baby, she dropped him off at a Burger King with stolen clothes and a note on his shirt that said, "take care of my baby."
"That's how he ended up in foster care," he said.
Aaron Harris (Courtesy/Wade Harris)
At one point, Aaron lived with a woman and her boyfriend, a drug dealer who beat him while he was asleep. The woman moved to Oregon with him after her boyfriend went to prison.
She wanted to move back to California when he got out, but Aaron said no. So, she dropped him off near the Tigard Police Department station when he was 12.
Aaron moved through 40 foster homes and was physically and sexually abused before meeting his adopted father, Harris said. Repeatedly getting comfortable in homes and then being let go left him with abandonment issues, often self-sabotaging before those who took him in could push him away.
"I was the only one that didn't give up on him," Harris said.
Harris, who has been a pastor at Seed of Faith Ministries in Salem for 25 years, held church at McKay High School where Aaron was a student. In 2004, Aaron wasn't happy at the home where he was staying and, after learning Harris was a foster parent, asked if he would take him in.
Harris said he asked Aaron whether he was "handleable," and he replied that he was. Harris invited Aaron to Thanksgiving dinner.
His foster parents soon after found out he was communicating with Harris and took him to a Salem foster care agency, planning to have him placed in another home as punishment. He ran away, asking someone he knew to meet him on a highway and drive him to the Portland area, and lived on the street in Tigard for about a month.
Harris, who got a call from the agency shortly after Thanksgiving. "They said, 'Congratulations, you've got a 16-year-old boy.' And I said, 'What?,'" he recalled.
Just before Christmas that year, Aaron went to the state Department of Human Services office in Tigard, where staff called Harris. He drove to the office and picked up a relieved Aaron, and they went over house rules on the way home. "He said, 'Thank you, dad,' and that was the first time he called me dad," Harris said.
He cared for Aaron, his third foster child, for two years before legally adopting him when he was 18. "I treated them like young men and respected them," he said. "Most of the other foster parents were in it for the money, and I wasn't. I was actually in it because he satisfied a longing in my life for a son."
Aaron attended McKay until 11th grade and didn't graduate. "It just kind of didn't work for him," Harris said.
As a young adult, Aaron worked for about a year as a care provider at Loving Kindness Adult Foster Care Home, which Harris started. "He was excellent doing that," he said. But previous criminal charges came to light that prevented him from working at the home.
"It wasn't that many, but they were being very strict, and so they denied his background check on that pending investigation and he didn't want to go through any more investigations," Harris said. "He could've fought it, but he just didn't want to dig back into his past."
Aaron and Wade Harris (Courtesy/Wade Harris)
Aaron worked various jobs doing lawn care and other work while living with Harris. Around age 20, he had to move into one of Harris' transitional housing homes because the human services department said he was too old to live in the house.
Around two years later, he decided to leave. "He became homeless, which he always had a place to go. But he was like, 'Dad, I need to do this for myself. I need to figure it out,'" Harris said "We would see him all the time, but he wanted to stay out there."
During that time, Aaron made many friends and did whatever he could to protect other homeless people and bring them to the transitional housing services Harris runs.
When Harris visited homeless camps, residents would often ask if he was Aaron's dad.
"He knew that I was the outreach person, I'd go to the homeless camps," Harris said. "He said he wanted to be Jr., so he went out helping people."
Harris said Aaron was most interested in helping others. He frequently asked Harris if he could bring people to stay at his transitional houses. "I was always telling Aaron, 'You can't bring people over here.' He said, 'But dad, I'm doing just what you're doing. I'm just trying to help,'" Harris said. "That's what he would do, try to help them with a place to stay or get out of the cold."
Before his death, Harris said Aaron had recently gotten into a relationship with his girlfriend, Wallace, who died with him.
He attended church service a few Sundays before with Harris, who gave him a long hug and prayed for him.
Aaron was not working at the time, but he and Harris were trying to get his previous convictions expunged so he could take over Harris' three transitional housing centers in Salem.
They recently provided information to someone who was helping them with the process. "But next morning, he's gone," Harris said.
Aaron left behind a 10-year-old son, who "was his heart," Harris said. "He was just a loving person that wanted to always help people and fit in."
A public service for Aaron will be held at Seed of Faith Ministries Dec. 11 at 11 a.m.
"I love Aaron's heart, the heart to want to help," he said. "I don't have any biological kids, and so he was my son. We were in it together."
Aaron Harris (Courtesy/Wade Harris)
Contact reporter Ardeshir Tabrizian: [email protected] or 503-929-3053.
JUST THE FACTS, FOR SALEM – We report on your community with care and depth, fairness and accuracy. Get local news that matters to you. Subscribe to Salem Reporter starting at $5 a month. Click I want to subscribe!