Workers with Chintimini Wildlife Center rescue a bald eagle on May 12, 2021 after a trucker who stopped in Salem unintentionally collided with the bird. (Screenshot from Chintimini Wildlife Center video)
The delivery driver arriving at South Town Glass on Southeast 12th Street in Salem last month heard a noise behind his truck cab.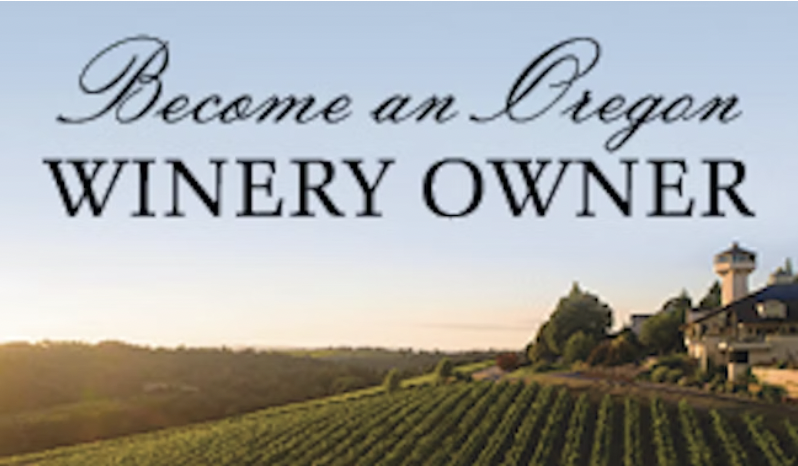 He gave it little mind but a South Town employee, Karen Cranford, spotted the source of the noise – an adult eagle wedged between the cab and the cargo trailer the trucker was hauling. "The driver from Arizona heard a noise about ten minutes before pulling into the shop, but didn't realize what it was until he pulled into the shop," said Cranford.
"It was huge, the whole length of a woman's torso. It was stunned and not moving," said Cranford, "I quickly called the Oregon Department of Fish and Wildlife and they told me not to touch it, and to keep it calm. Then they provided the number of Chinitiming Wildlife Rescue."
Cranford and her team turned off the lights and shielded the eagle with cardboard so he wouldn't be disturbed by people.
An eagle is stuck behind a truck cab and its trailer, parked at South Town Glass in Salem in June. (Photo by South Town Glass)
Workers from Chintimini Wildlife Center arrived, removed the bird and took it to their rehabilitation and hospital facilities in Corvallis. You can watch video of the rescue here.
By May 13, they had a following on Facebook on the rescue and provided regular updates to the community on the status of "Bald Eagle #0622."
He was transferred to All Creatures Great & Small Veterinary Clinic after his rescue where he received diagnostic imaging and was assessed for fractures or wounds. His X-rays noted indications of mild trauma but no fractures, and an old bullet in his backside.
Chintimini's veterinarian, assessed the bullet and determined it did not need to be removed, so Bald Eagle #0622 completed a course of antibiotics and parasite treatment before his release back into the wild Memorial Day.
"He wasted little time leaping out of the kennel to take flight over the Willamette River and we are all relieved he is flying free again," the center said on Facebook.
A June 2 Facebook post shows from Chintimini Wildlife Center shows the eagle's release into the wild.
The center cares for nearly 2,000 animals and birds annually. According to Chintimini's website, anyone encountering a wild animal that needs rescuing should take these steps:
* Confirm the situation. "Before picking up any wild animal, make sure to take a step back and determine whether it's actually in need of help."
*Avoid causing additional stress. "The most important thing to remember when trying to help a wild animal is that close contact with humans is a major source of stress for wild animals – even when we are helping them recover from illness or injury. Additionally, a wild animal that has been injured may be in shock, which can kill."
*"You'll want to find the nearest licensed wildlife rehabilitator or wildlife care center. The Oregon Department of Fish and Wildlife maintains a list of licensed wildlife rehabilitators in Oregon. Get in touch with the nearest organization or individual on this list and follow their advice.
News tip? Contact Salem Reporter by email at [email protected]
JUST THE FACTS, FOR SALEM – We report on your community with care and depth, fairness and accuracy. Get local news that matters to you. Subscribe to Salem Reporter starting at $5 a month. Click I want to subscribe!