Kapiolani Micky stands outside of her Salem home with daughter Jaci, 21, on Monday, April 26, 2021. Micky's search to access resources for Jaci is what lead her to pursue work as a community health worker. (Amanda Loman/Salem Reporter)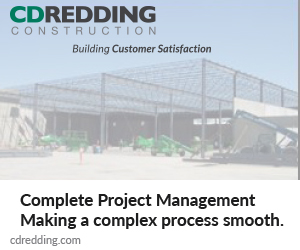 With one sleeve rolled up on her lime green T-shirt, Kapiolani Micky, 45, smiled toward a camera as a gloved hand prepared to give her the Covid vaccine.
After getting her shot March 7, Micky sent the photo to Micronesian Islander Community, a Salem nonprofit, to post on Facebook hoping to counteract a wave of misinformation she's seen spreading among Pacific Islanders in Salem. She said her friends and relatives have heard inaccurate rumors about vaccine side effects. Some have told her that they'll die after getting the shot, she said.
"When I got my first vaccine and I posted that I got my first vaccine, I did it because I love my community," she said. After seeing her get the shot, she said she's now hearing from more people who want her help scheduling their own vaccinations.
Micky is a community health worker who's spent much of the past year helping Pacific Islanders in Salem navigate the pandemic.
Originally from the Chuuk Islands, part of the Federated States of Micronesia, Micky came to Salem in 2005 because her husband wanted to be closer to family. Trying to find services for her disabled daughter made her want to help other families who didn't know where to turn for support.
"It was so hard. I didn't know anybody here," she said.
Micky's job involves everything from scheduling appointments for medical care to making sure people who need to quarantine at home have food and help with rent.
She's part of a team of "resource access specialists" working for Portland-based nonprofit Impact NW. The nonprofit employs bilingual workers who are stationed in hospitals and health clinics to help patients sign up for insurance, get housing or meet other needs.
Leth Luangphasy, who supervises the program, likened their work to a Fred Meyer where customers can buy groceries and also visit a bank inside the store.
"If we have a presence there, people can come to us after they see the doctor and the nurses," he said.
Micky works at Kaiser Permanente's clinic on North Lancaster Street. The health care provider saw the need for more outreach to the area's Islander community, noting that they were less likely to receive health care.
Akiko Betcher, Kaiser's community clinic integrator, said Micky helps patients understand and better manage their health across language barriers, which often extend beyond translation. For example, Chuukese, Micky's native language, has no word for diabetes.
"How do you explain the disease when there's no direct translation to the language?" Betcher said.
Betcher said Micky has been a resource helping Kaiser workers understand how to better reach Islanders and meet their health care needs.
"She is one of the strongest community leaders in the area and we're so lucky to have her," Betcher said.
Micky began her job in early 2020, just as the Covid pandemic made its way to the U.S.
"I started to notice there was a lot of Covid patients within our community," she said.
Pacific Islanders have the highest rate of Covid infection among any racial or ethnic group in Oregon, more than double the state average, according to Oregon Health Authority data from May 5. Islanders also have the highest hospitalization rate, with about 10% of people who test positive for Covid ending up in the hospital, versus 5.5% of all Oregonians who contract Covid.
Many people in her community worked as health aides or care workers, often lacking paid time off to quarantine if needed. Food processing and manufacturing were also common jobs, leaving workers vulnerable to infection at large facilities.
Micronesian culture values extended family and large gatherings, and she said the virus spread easily in larger households and among people who continued visiting family and friends.
"That's like the hardest thing with this Covid," she said. "We like to gather. We're very supportive with our family."
Kapiolani Micky, a community health worker with Impact NW, wears a traditional Chuukese chuki skirt outside of her Salem home on Monday, April 26, 2021. (Amanda Loman/Salem Reporter)
Micky said often, Islanders were reluctant to admit they had Covid, fearing they would be perceived as dirty.
In November, she said her cousin called her crying because his son, who worked at the Amazon facility in Marion County, had just tested positive for the virus and was having trouble breathing. Micky made sure her nephew went to the hospital and helped the family get rental assistance and food while they quarantined.
"There is nothing wrong with saying you have Covid. How can we help you if you don't say it?" she said.
As she worked with Islanders who were getting sick, Micky went to great lengths to keep her husband, Speedy, safe from Covid. When she met people in person for her work, she'd rent out a hotel room for him to stay in.
At 55, Speedy had diabetes and high blood pressure. She recalled him saying, "If I got this, I know I was going to die."
But in late December, he had to go to the hospital after his blood pressure spiked. He was released December 21 but began feeling sick a few days later.
By December 27, he was back in the hospital with Covid. Micky said his prognosis was good at first, but by Jan. 7 he was on a ventilator. Micky went to the hospital to say her goodbyes.
"They only let me see him for 10 minutes. I was kind of furious," she said.
Speedy died Jan. 16 from Covid. Micky said she had to beg relatives not to gather in person to pray and mourn as Salem remained in the middle of a spike of Covid cases.
She said it's hard now when she sees people in her community who still don't take the virus seriously.
She helped organize a vaccination event March 13 at the Lancaster clinic where 200 Islander elders got shots and continues to help others make vaccination appointments.
Betcher and Luangphasy said Micky setting a personal example with her vaccine has helped build trust in the shot.
"I'm a people person. I love to help people," Micky said.
Contact reporter Rachel Alexander: [email protected] or 503-575-1241.
BE PART OF OUR TEAM FOR SALEM'S BENEFIT: Accurate local information is vital for any community and that's harder to come by in this day of "anyone can post anything" to social media. People in communities without trained journalists working for them don't have accurate, trusted information. Help Salem avoid that fate – join in putting fuel in the tank of Salem Reporter to keep it growing, going strong. Here's how:
SUBSCRIBE: A monthly digital subscription starts at $5 a month.
GIFT: Give someone you know a subscription.
ONE-TIME PAYMENT: Contribute any amount and you support giving the people of Salem local news otherwise missing. (You can also mail your contribution: Salem Reporter, 72585 Middle Fork Lane, Bates OR 97817)
Rachel Alexander is Salem Reporter's managing editor. She joined Salem Reporter when it was founded in 2018 and covers city news, education, nonprofits and a little bit of everything else. She's been a journalist in Oregon and Washington for a decade. Outside of work, she's a skater and board member with Salem's Cherry City Roller Derby and can often be found with her nose buried in a book.