Hoss Soss owners, Catharine Sutherland and Matt Kuerbis. (Amanda Loman/Salem Reporter)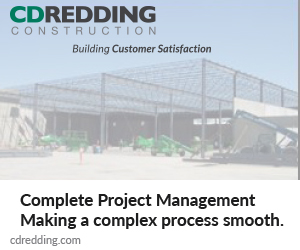 While working as a chef over the years, Matt Kuerbis began making his own hot sauces that he stored in plastic bottles marked as "Hoss Soss," a reference to his nick-name.
Toward the end of 2016, Hoss started a Salem-based hot sauce company selling the low-heat sauces based on international flavors such as Korean bibimbap, Mexican guajillo chilis and Thai Tamarind.
What started as a side business, Hoss Soss is in Oregon stores including Roth's Fresh Markets, Market of Choice, New Seasons and others.
Now, Kuerbis is preparing to get his sauce in new markets thanks to an infusion of cash from a unique source.
Hoss Soss was one of two companies to receive the first investments from the Mid-Valley Angel Fund over the summer. The fund was created last year by Launch Mid Valley, a conglomeration of local governments and the Strategic Economic Development Corp., typically called SEDCOR. It's based in Salem and most of its investors are from the city.
Angel investors are wealthy individuals who provide fledgling companies cash to start or expand in exchange for a stake in the company. The new fund is intended to boost entrepreneurs and to seed new businesses.
The angel fund raised $50,000 and selected Kuerbis' business and one other for funding out of 15 that gave presentations to investors over Zoom.
Mike White, a venture catalyst with the Oregon Entrepreneurs Network, helped find investors to set up the fund. He said that usually the work involves getting investors and entrepreneurs in the same room to shake hands. But the pandemic complicated his work.
"That was off the table," he said of face-to-face meetings.
Investment has plummeted since the pandemic. Numbers from the Federal Reserve Bank of St. Louis shows that net domestic investment fell by $21.4 billion in the second quarter of 2020.
While White said many venture funds took breaks or closed because of the pandemic, the new fund pushed forward with investors determined to see it come to fruition.
"When all the angel investors had that shared vision, there was nothing that could stop them," he said.
White said that the fund is unique. He said it provides smaller investments to companies that have existed for just a couple years, have little or no revenue and need a relatively small amount of money to expand. In addition, he said that the fund also provides mentoring, helps to form connections and provides regular check-ins.
Michael Miller, marketing and communications coordinator for SEDCOR, said the fund will draw on the region's strengths in food production, automation and manufacturing.
Hoss Soss products. (Amanda Loman/Salem Reporter)
Hoss said that he was connected with the fund through the Oregon Entrepreneurs Network. He said he'll use the $10,000 he received to boost inventory and have "tabletop" meetings with grocery stores interested in his product.
"The Pacific Northwest has become such a hub for good food and it's really awesome that angel investors are taking notice of food companies," said Kuerbis. "There are a lot of smart people in this area that are creating amazing food."
Dogan Yirmibesoglu, a student finishing his doctorate at Oregon State University in robotics, was the other recipient. He will use the money to build SiliPrin INC., a 3-D silicone printing company.
While 3-D printing is being used more, Yirmibesoglu said challenges remain around using silicone, a soft material used in special effects, wearable technologies, robots and other applications. He explained that silicone is typically used in injection molds and doesn't lend itself well to 3-D printing because of its honey-like viscosity.
"What we solved as a puzzle was the relationship between the material and the fabrication technology," he said.
He said that his company created an extruder mechanism that allowed silicone to be printed layer by layer in a way that it sustains its weight under gravity.
Yirmibesoglu said that the printer could be useful to manufacture components for robots that need to delicately grasp objects, such as people in elder care.
He said he's learned about entrepreneurship from the fund and he hopes to have the first product for sale soon.
White said that the fund is in negotiations for funding for a third company and he's preparing to raise more money in September. He wouldn't say how much he intends to raise.
"Let's just say that the angels involved are very excited for next year," he said.
SUPPORT ESSENTIAL REPORTING FOR SALEM – A subscription starts at $5 a month for around-the-clock access to stories and email alerts sent directly to you. Your support matters. Go HERE.
Contact reporter Jake Thomas at 503-575-1251 or [email protected] or @jakethomas2009.
CORRECTION: A previous version of this article misspelled Matt Kuerbis' name.