Dr. Erin Hurley examines a young patient in a program at Salem's Liberty House. (Photo courtesy of Liberty House)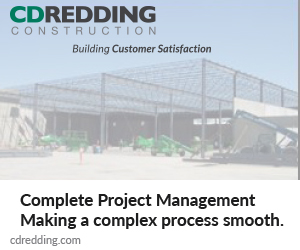 During the quarantine, there continues to be a concern for vulnerable children in Salem who may suffer from abuse and neglect. The pandemic has closed many options for family support and activities and has put already stressed families under more pressure, especially if parents or others have become unemployed.
Liberty House is a child abuse assessment center serving Marion and Polk counties. The nonprofit offers a safe, comfortable, child-friendly environment for children and their families facing concerns of abuse, neglect, trauma, or grief. Like most nonprofits, Liberty House has been hit hard by the coronavirus restrictions.
According to Sean Young, the chief operating officer, Liberty House had to cancel its largest fundraising event, the "Celebrate Spring!" dinner and auction. The event was expected to raise $150,000. To make up for that loss, they launched a special online "Cherish the Children" campaign to raise money and allow them to continue to serve vulnerable children in the community.
Liberty House is still providing medical assessments and forensic interviews for children with concerns of abuse and neglect. Their Hope and Wellness Services is continuing to provide specialized therapy for children who have experienced trauma.
To support Liberty House:
Because Liberty House is not accepting donations onsite at their clinic (to limit exposure), supporters can donate from their Amazon Wish List: http://bit.ly/LHWishList.
Or donate online:
https://www.libertyhousecenter.org/donate.php
https://www.facebook.com/LibertyHouseCenter
Mary Louise VanNatta is a Salem public relations professional writing regularly for Salem Reporter. During the quarantine, she will be connecting with Salem nonprofits. Tell her about your nonprofit needs at [email protected] and follow her on Facebook.